Is Curb Your Enthusiasm Worth The 12 Season Commitment? Here's What Fans Say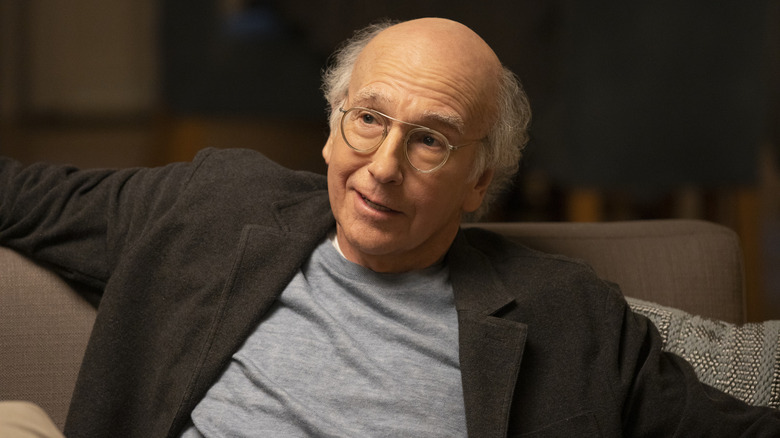 John P. Johnson/HBO
Tony Soprano. Omar Little. Al Swearengen. HBO has produced some of the most indelible television characters of all time. None, however, is as enduring (or neurotic) as Larry David. Indeed, David has been playing the fictionalized version of himself since 2000, save a six-year hiatus that ended in 2017. When "Curb Your Enthusiasm" returned for Season 9, David proved that he had plenty of gas left in the tank, and has since mined humor from fatwas, spite stores, and the untapped benefits of a MAGA hat.
With the upcoming 12th season rumored to be its last, there's no better time to dip one's toes into the world of "Curb Your Enthusiasm." Some "Curb" agnostics, however, are unsure if they're ready to commit to 12 seasons of material. "Is Curb Your Enthusiasm worth watching?" u/forthewinter17 asked. Larry David's fan army rushed to endorse the series. "Absolutely worth watching!!" replied u/Johciee, with u/HelRayzer12 adding, "If you're a fan of sitcoms it's a must watch."
Curb is less daunting than other sitcoms (though it helps to love Seinfeld)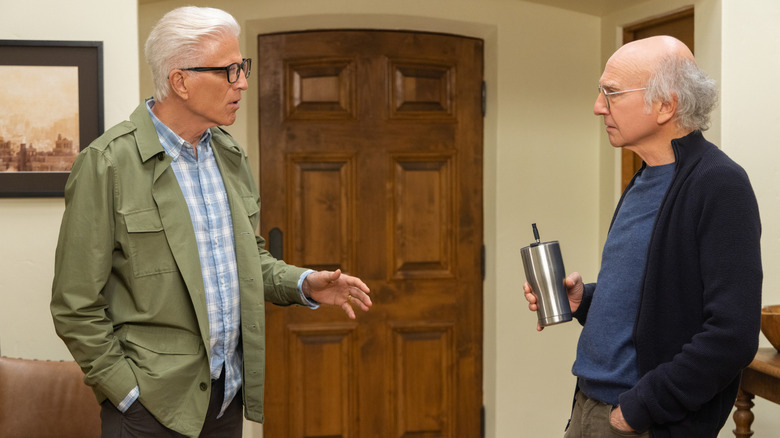 John P. Johnson/HBO
Some "Curb Your Enthusiasm" fans noted that watching the series is a no-brainer if you like "Seinfeld," with one fan affectionately dubbing the series "Seinfeld with swearing." For u/atrostophy, the similarities between "Curb" and Larry David's first series can make it disqualifying for "Seinfeld" haters. "If you never liked or understood the appeal of 'Seinfeld' then you'll never be into this show."
What about potential viewers who are more concerned about a daunting amount of episodes? "Curb" fans were quick to put the long-running series in perspective. Each season of "Curb Your Enthusiasm" is only ten episodes long –- a flash in the pan compared to the twenty-plus episode seasons from sitcoms of yore. "Compare that to 9 seasons and 180 episodes of Seinfeld... or 273 episodes of Cheers 11 seasons... or 236 episodes of Friends with 10 seasons," reasoned u/NightBard. "It's not as huge a commitment as it would be to watch other shows."
If there's any hurdle to enjoying "Curb Your Enthusiasm," it's Larry David himself, whose particularities and shamelessness can be hard to binge-watch. "I like to watch Curb in small doses," one fan admitted. u/mrsuns10 offered some words of advice: "Think of it as a try not to cringe challenge."