Curb Your Enthusiasm: Season 12 Might Be The End Of The Series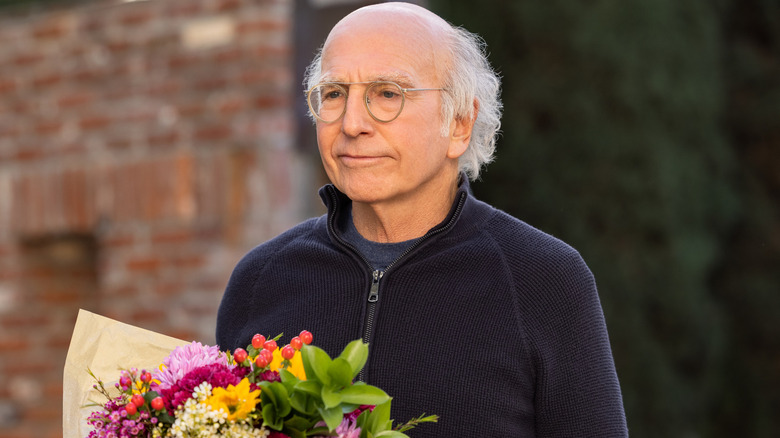 John P. Johnson/HBO
It seems "Curb Your Enthusiasm" may finally be finishing up its landmark TV run. For more than 20 years, the sitcom starring Larry David has been a mainstay of HBO's comedy line-up, but it seems the curtain could be closing on the production following the release of Season 12.
According to a new report from The Hollywood Reporter, sources familiar with the matter have indicated to the outlet that "Curb Your Enthusiasm" is likely to end after it finishes airing its upcoming season. Per the sources, filming has wrapped on the production, and the final episode of the next season feels like a proper finale.
Beyond what anonymous sources have suggested, several major members of the production have written messages on social media supporting the idea that "Curb" is coming to a close. In a now-deleted tweet recorded by The Hollywood Reporter, series producer Jon Hayman wrote that the team was "shooting the last scene of the last episode of the final season." Meanwhile, starring actor Richard Lewis noted that he had filmed his last scene for Season 12, tweeting a message implying it may be his final farewell to the series.
It makes sense for Season 12 of Curb Your Enthusiasm to be the last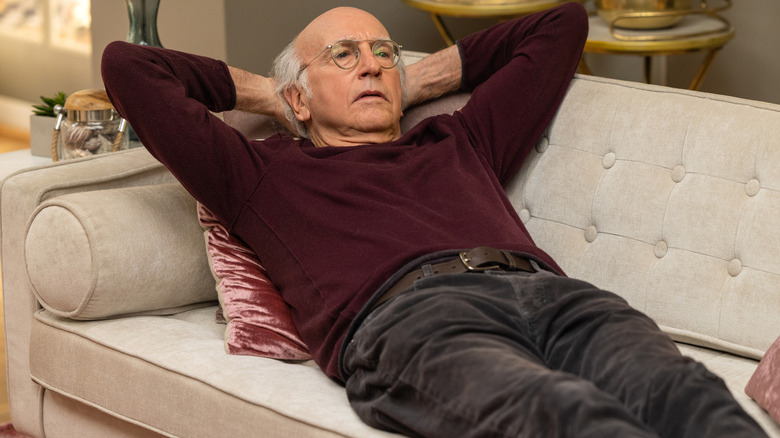 John P. Johnson/HBO
For some, ending "Curb Your Enthusiasm" may seem like an illogical decision. The show is a cultural staple that's been on the air for a near-unprecedented amount of time without facing the  drop-off in quality that some other long-running shows tend to suffer from. However, a closer look at Larry David's creative process for the series and his relationship with HBO shows why he might prefer to wrap up after Season 12.
In an interview with IndieWire after Season 11, executive producer Jeff Schaffer revealed that David and the team treat every subsequent season of "Curb" as if it were the last during development. "When Larry does a season, he puts every idea that he really likes into that season," he explained. "So at the end of the season, there's this hole — there aren't any ideas that he really likes — so how could he possibly do another season? He's the only person on the planet who doesn't think he's going to come up with more good ideas."
Of course, after 12 seasons spread across more than two decades, one can only imagine that routinely dreaming up a fresh crop of ideas is only getting more taxing for David. Couple that with The Hollywood Reporter's suggestion that David's unique "Curb Your Enthusiasm" contract with HBO is finally up, and it makes sense why the creative might view now as the right time to put his opus to bed.