Criminal Minds: Evolution's Joe Mantegna Didn't Expect Rossi's Wife To Die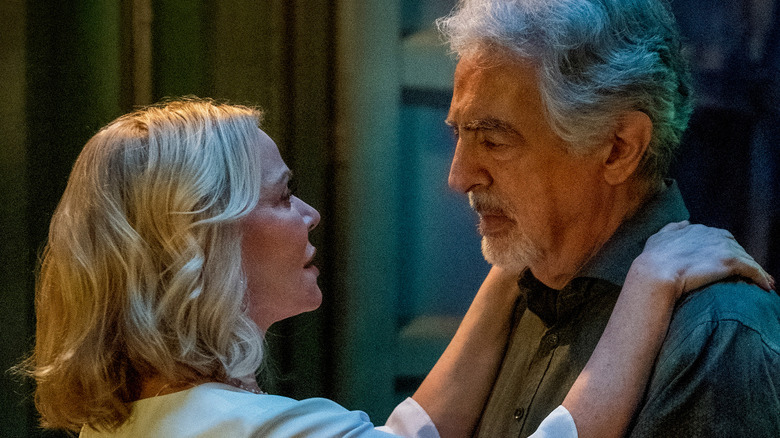 Michael Yarish/Paramount+
"Criminal Minds: Evolution" may be a continuation of the original "Criminal Minds" show, but where it picks up with the BAU team in the first episode is anything but familiar. A lot has happened to each of the agents in the time that's passed since "Criminal Minds" finished off, and few characters exemplify that more than Joe Mantegna's David Rossi. The former unit chief is in a very dark place when the revival starts out, and it's not long before audiences find out why. As it turns out, Rossi's wife Krystall, who made numerous appearances in the original series, is dead.
This creative decision shocked longtime fans of the series, but they weren't the only ones taken by surprise. Mantegna revealed in an interview with ET Canada that he also wasn't expecting such a narrative twist. "I didn't know where they were going to go once we knew we were going to be bringing the show back," the actor explained. "And I got that first script, and I went like, 'Oh.' Thinking maybe it was going to go totally opposite direction, which is something we haven't done much in the 15 years, seeing the lighter, happy domestic side of David Rossi."
Mantegna is okay with taking Rossi in this direction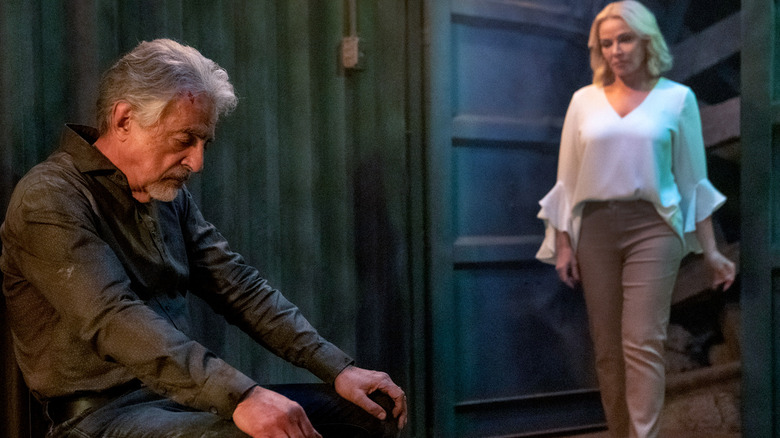 Michael Yarish/Paramount+
The death of Rossi's wife sending him into a depressive spiral may not be what Joe Mantegna expected when "Criminal Minds: Evolution" continued his character's story, but that's not to say the actor was opposed to this darker direction. "It's an example of showing that it's not a perfect world, and it's certainly not a perfect world even in a television series," Mantegna told Newsweek. "In a sense that... I live by the dictum of 'everybody has a story, nobody gets a free ride,' and this is Rossi's story and he's not getting a free ride right now, but why should he?"
Rossi doesn't just stew in his emotions. His trauma drives him to do some dangerous things, to the point that fans were worried for Rossi's life, but he also undergoes a compelling character arc that eventually sees him with a renewed will to live. "You get knocked down, [are] you gonna stay down or are you gonna get up? So, now, we're gonna find out what Rossi is made out of," Mantegna explained. "People can relate to that, especially over the times we've all been through in the last few years."
Even if Krystall is dead, her presence hasn't left the show either. Who's there to give a trapped Rossi a hallucinatory pep talk in the "Criminal Minds: Evolution" Season 1 finale? None other than his beloved wife. The pair's love story lives on, even when death separates them.