Who Did Jordan's King Abdullah II Play On Star Trek: Voyager?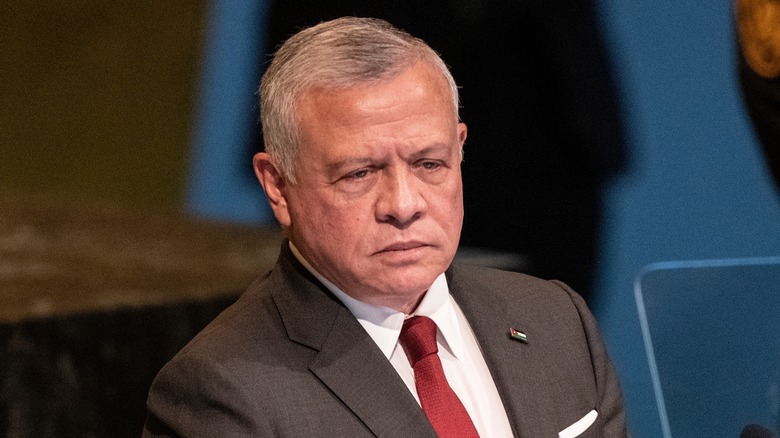 lev radin/Shutterstock
Over the years, there have been plenty of cameo appearances throughout the "Star Trek" franchise and its various spin-off series, including notable roles for celebrities like Dwayne "The Rock" Johnson, Mick Fleetwood of Fleetwood Mac, and even renowned theoretical physicist Stephen Hawking. Though the franchise is loaded with celebrity cameos, there is one in particular that stands out as perhaps the oddest cameo in all of "Star Trek" — the brief appearance of Abdullah II, King of Jordan, in "Star Trek: Voyager."
Abdullah II first ascended the throne of Jordan in 1999 and has ruled the Jordanian monarchy ever since, though it's worth mentioning that he was only the heir apparent when he made his cameo in "Voyager" in 1996. Jordanian "Star Trek" fans can find their monarch in Season 2, Episode 20 of "Voyager," titled "Investigations." Abdullah II appears only briefly as an unnamed, non-speaking Science Division Officer chatting with Harry Kim (Garrett Wang) in a hallway, and does not appear at any point afterward.
As wild as it might be to see the King of Jordan as an extra aboard the USS Voyager, perhaps even crazier is the story behind this insane cameo, as Abdullah II's appearance in the show was organized by his United States advisor while he was visiting the country.
King Abdullah II is an avid Star Trek fan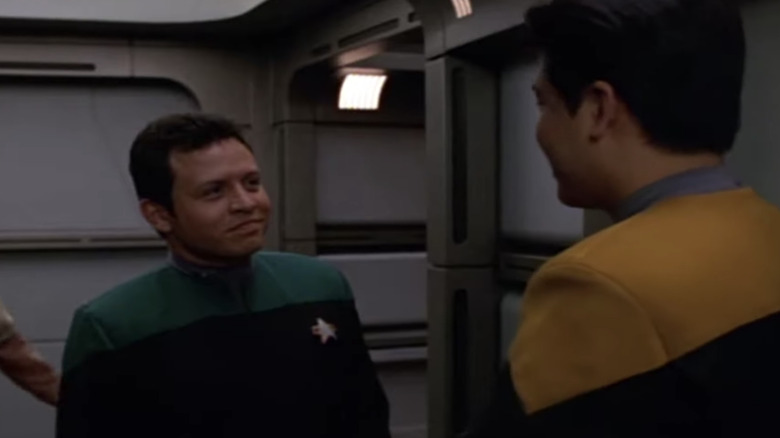 UPN/YouTube
King Abdullah II has never been shy about his love for "Star Trek" (once even proposing a "Star Trek"-themed amusement park in Jordan), and it was for this reason that his U.S. advisor surprised him with a guest spot on "Star Trek: Voyager" when he visited the country in 1996 (via Memory Alpha).
Despite being the heir apparent to the Jordanian monarchy, the then-Prince Abdullah II was denied the chance to speak during this brief cameo in the show he loved so much, simply because he did not belong to the Screen Actors Guild. Abdullah II still enjoyed his time on the set immensely, allegedly throwing a party for the cast and crew and later inviting "Voyager" stars Ethan Philips (Neelix) and Robert Picado (The Doctor) to tour the country of Jordan with him.
Both Philips and Picado took him up on the offer, and Abdullah even went out of the way to throw a small "Star Trek"-themed convention while they were visiting. Although It's one thing to invite a famous celebrity to make a guest appearance on "Star Trek" and quite another to invite one of the most prominent rulers in the Middle East, it's clear that both the cast and Abdullah II himself thoroughly enjoyed the experience.