Law & Order: SVU's Kelli Giddish Names A Suspenseful Episode As Her Favorite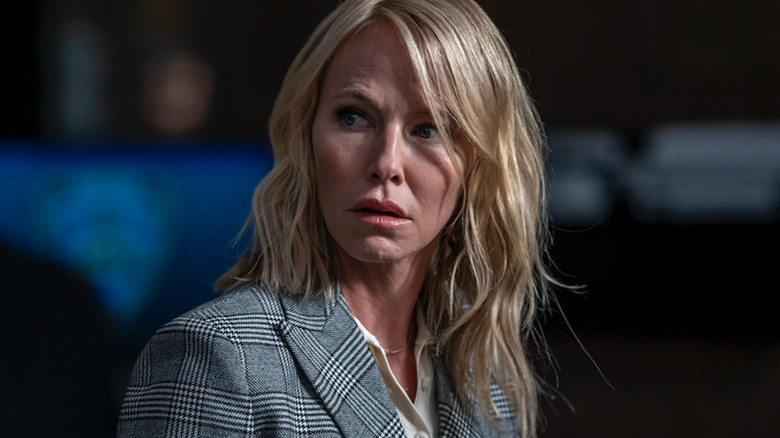 Zach Dilgard/NBC
Every detective on "Law & Order: Special Victims Unit" has their issues. Detective Elliot Stabler (Christopher Meloni) was notoriously hotheaded, and Detective Nick Amaro (Danny Pino) jeopardized the trajectory of his career when he racked up one too many misconduct allegations.
Detective Amanda Rollins' (Kelli Giddish) greatest demon was her gambling addiction, which comes to light in the Season 13 episode "Home Invasions." After entering the program, Rollins relapses in Season 15.
Rollins' gambling addiction may be devastating for the detective, but for Giddish, the seasons-long affliction is juicy material for an actor, and it's the basis for some of her favorite episodes. In an exclusive "21 Questions" video by the "SVU" cast, Giddish specifies that the Season 15 episode "Gambler's Fallacy" is her all-time favorite.
In "Gambler's Fallacy," Rollins falls into a $15,000 hole at an underground gambling club. When the owners find out she's a cop, they use her as leverage to do their bidding, even if it puts her job in jeopardy.
Gambler's Fallacy is the nadir of Rollins' gambling addiction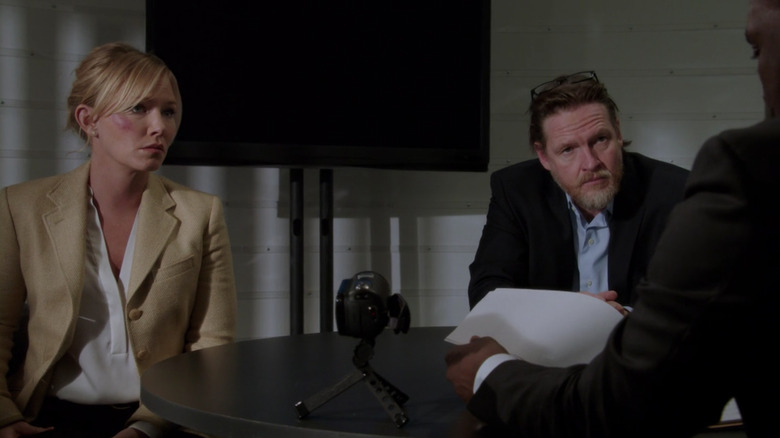 NBC
In "Gambler's Fallacy," Detective Rollins quickly learns that there are worse things than being $15,000 in debt. For the crime of being a cop, Rollins gets swept up in the club's seedy doings and must meet their demands, whether it's stalking a juror or clearing up some gun charges by impersonating a retired detective.
The episode escalates when Rollins finds herself an inadvertent accessory to rape, thanks to a revenge assault cooked up by the club owner. It's easy to see why the episode is one of Giddish's favorites; Rollins is a ball of nervous energy throughout "Gambler's Fallacy," fearing for her life at the club and acting paranoid and edgy at work. She reaches her breaking point when the Internal Affairs Bureau catches wind of her suspicious activity. This being "Law & Order: SVU," however, there are plenty of twists and turns, including the revelation that the menacing club muscle is actually Lieutenant Declan Murphy (Donal Logue) working undercover.
"Gambler's Fallacy" is just one piece of Rollins' long struggle with addiction, and "SVU" gave Giddish the rare television opportunity to work with the material over the course of several years. "[Showrunner Warren Leight and I] had talked about this gambling addiction," Giddish told Vulture. "Instead of slapping it on her, it kind of creeped into her character. It gave me something to wrestle with. That's something I always begged the procedural world to have: something to fight against, something to overcome, something to be triumphant about when you finally made it through."
If you or anyone you know has been a victim of sexual assault, help is available. Visit the Rape, Abuse & Incest National Network website or contact RAINN's National Helpline at 1-800-656-HOPE (4673).