Chloé Zhao Is Adapting Maggie O'Farrell's Novel Hamnet For Film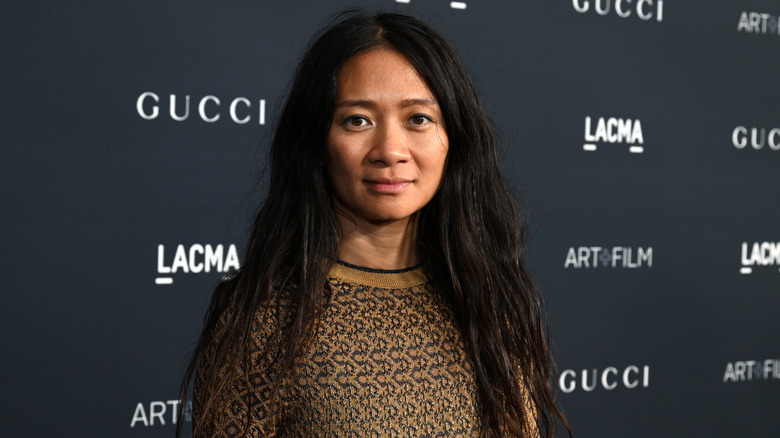 Michael Kovac/Getty Images
In 2021, Chloé Zhao made waves at the Academy Awards by becoming the second woman and first Asian woman to win best director for her film "Nomadland." If those distinctions weren't impressive enough, "Nomadland" was only the director's third feature following 2015's "Songs My Brothers Taught Me" and 2017's acclaimed film "The Rider," all of which offered intimate portrayals of the American West. For her "Nomadland" follow-up, the in-demand filmmaker made an unlikely pivot to the MCU with the divisive "Eternals," which she also co-wrote.
Now, Zhao has lined up another project to add to her filmography. According to Deadline, Zhao is slated to helm an adaptation of Maggie O'Farrell's New York Times bestselling novel "Hamnet." O'Farrell's historical novel follows Agnes, William Shakespeare's wife, as a lens through which to explore the creation of his famed work, "Hamlet." In the novel, Agnes is mourning the death of her 11-year-old son, Hamnet, from the bubonic plague.
Zhao's Eternals follow-up will take place in Elizabethan England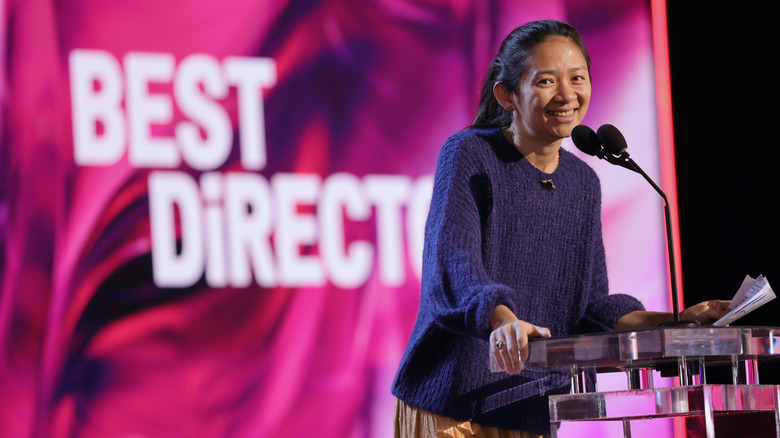 Amy Sussman/Getty Images
Following Chloé Zhao's quiet dramas of the American heartland, then her big-budget Marvel contribution, "Hamnet" promises to be a departure from the director's earlier work. Crucially, "Hamnet" takes place in the provincial setting of Elizabethan England, in which Agnes shows an affinity for nature. The Shakespeare-era adaptation is being backed by Amblin Partners, Hera Pictures, Neal Street Productions, and Book of Shadows.
"Hamnet" isn't the only forthcoming project on Zhao's plate. The filmmaker is also penning a script for a sci-fi Western take on Dracula that has been in the works since early 2021. It remains to be seen whether she is attached to the "Eternals" sequel. "Hamnet," meanwhile, isn't only being adapted for the screen; the Royal Shakespeare Company production of "Hamnet" opens this month.  
Though Zhao is adapting "Hamnet" with Maggie O'Farrell, the novelist admitted that scriptwriting isn't her forte. "As a novelist, I'm asking a reader to follow me through a forest, a bit like 'Hansel and Gretel,' and I know how to leave a trail of visible breadcrumbs for the novel," she told The Guardian. "But I wouldn't know how to do that for an audience. I just don't have those muscles." Luckily, O'Farrell is collaborating with a more than capable screenwriter.