Gilmore Girls' Keiko Agena Was Immediately Impressed With Alexis Bledel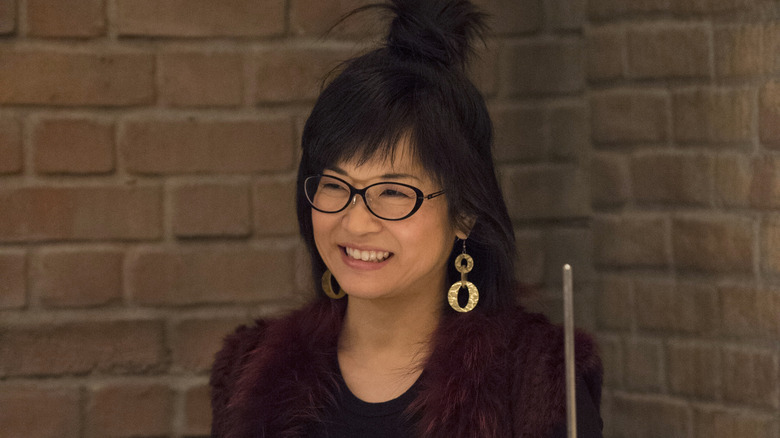 Neil Jacobs/Netflix
"Gilmore Girls" had a great run on The CW, going for seven seasons and even returning for a revival mini-series in the form of "Gilmore Girls: A Year in the Life" on Netflix. Naturally, a major part of this success comes from the relatable look that the series provided for an evolving mother-daughter relationship across three different generations of the titular family unit.
Still, female friendship was also a pivotal part of what made fans fall in love with "Gilmore Girls." With that in mind, one of the most important relationships in the series was between Rory Gilmore (Alexis Bledel) and her best friend, Lane Kim (Keiko Agena).
For her part, Agena remembers her very positive first impressions of Bledel when they met on set. As she told Entertainment Weekly, despite not being very close with her co-star outside of "Gilmore Girls," she was immediately impressed by her co-star, which translated to the on-screen friendship between their characters. "Alexis is such a wonderful person, and I do think that as soon as I met her as a person, you just recognize that she's an intelligent, special individual," Agena said.
Keiko Agena says she was very protective of Alexis Bledel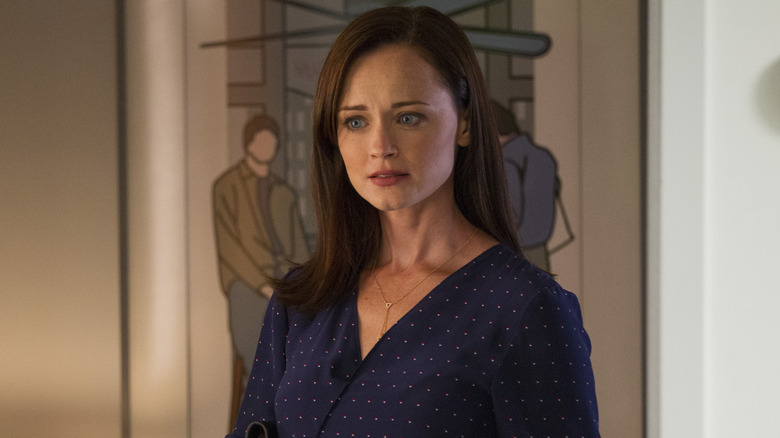 Saeed Adyani/Netflix
While Keiko Agena regrets not getting closer to Alexis Bledel when she had the chance, she also says that she made the choice out of respect for her "Gilmore Girls" co-star. "They worked so many hours that their off-set time, I thought, was so precious to them, and I didn't want to insert myself into that time of their lives," the actor told Entertainment Weekly.
All the same, Agena was impressed with Bledel and immediately took on a supportive role for her. "I think that there's part of me that felt protective of her right away as a fellow actor and someone that recognizes how unique of a person that she is," Agena went on.
Though, as mentioned above, Agena would have liked to have gotten to know Bledel better outside of their time on "Gilmore Girls," she does think that the dynamic between them as performers helped to inform their relationship on the screen. "So maybe some of that was something that is just instinctual," Agena said. "I think that probably shows in how our characters related to each other, that we like and respect each other right off the bat."