Grey's Anatomy: Anthony Hill Recalls Chaotic Time He Filmed For Two-Weeks Straight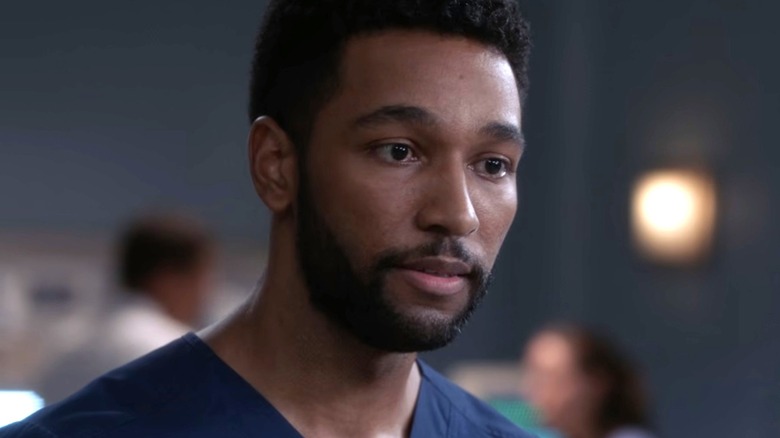 ABC
From the moment Winston Ndugu (Anthony Hill) sets his sights on Maggie Pierce (Kelly McCreary) at a surgical conference in "Grey's Anatomy" Season 16, the two are quite the adorably inseparable pair. However, that changed while filming Season 18, Episode 2 ("Some Kind of Tomorrow"), which sees Maggie head to Boston to be with her father, who's undergoing hip surgery. Originally, this wasn't the plan, and the chaotic creation of this episode is now a core memory for Hill.
"The most memorable moment for me, so far, is probably filming half of Episode 2 in Season 18 with Kelly McCreary, and then her going on maternity leave with half of the episode still unfinished," Hill told A Book Of. "Producers decided to reshoot everything Kelly had shot, and give her storyline and dialogue to me. So I worked every day, including weekends, for two weeks until it was all reshot and finished just in time to air. It was wild. Pure chaos. But I grew a lot as an actor in that experience."
"Some Kind of Tomorrow" sees Winston fight to get patient and social media influencer Rashida Flowers (Chantal Maurice) on the kidney transplant list. While he's successful in this solo endeavor, writers chose to wait for McCreary's return before introducing another big Winston storyline.
Writers waited for Kelly McCreary's return before bringing in Winston's brother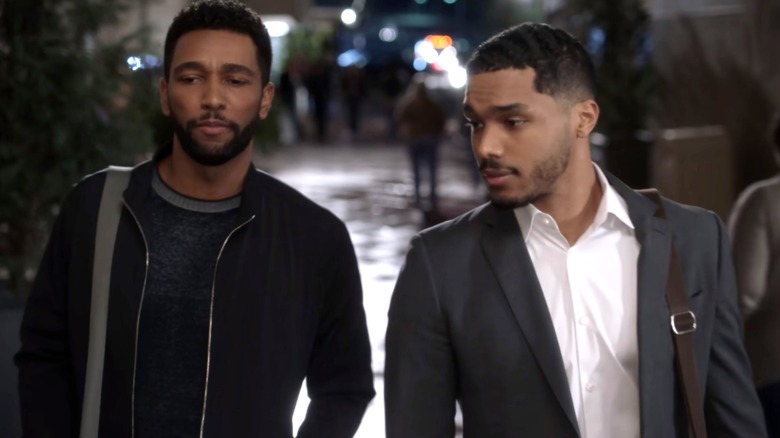 ABC
Kelly McCreary's maternity leave postponed a major plotline involving Anthony Hill's character: the introduction of his younger, seedier brother, Wendell Ndugu (Rome Flynn). While this "Grey's Anatomy" addition could have happened without her, showrunners wanted Maggie Pierce to officially meet her corrupt brother-in-law, who's trying to sell faulty medical devices at the hospital.
According to Hill, this end-of-season storyline was originally set to take place toward the beginning of Season 18. But unlike the Rashida Flowers episode, which had to be completed sans-McCreary due to an impending air date, "Grey's Anatomy" producers decided this one could — and should — wait for her return. Hill told Popternative, "They wanted her to be a part of this brother world that they were about to create... They had to rewrite, pivot, and we didn't end up seeing my little brother until later in the season."
McCreary returned in time to shoot the mid-season finale, and her transition back to work was a smooth one. She told People, "It's such a parent-friendly and pregnant person-friendly environment." However, the actress recently announced that she is leaving "Grey's Anatomy," so it's unclear what this means for her on-screen husband.