Donald Glover Says He Hasn't Memorized A Script In Over A Decade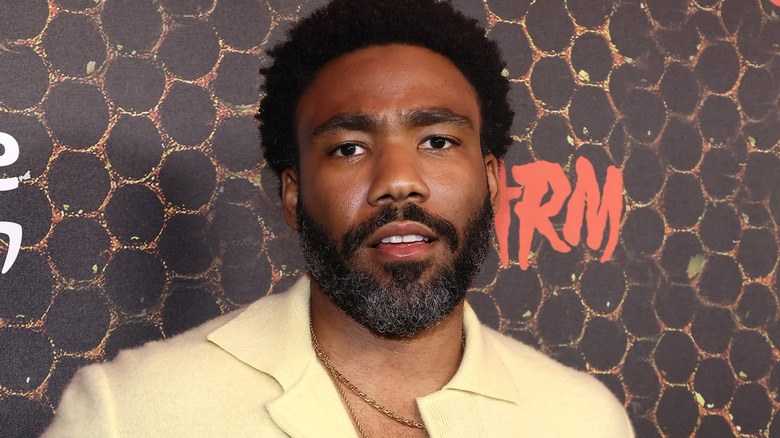 Tommaso Boddi/Getty Images
As an actor, there are certain things you're expected to do. Showing up to set on time and learning lines are pretty much the fundamentals. But you wouldn't know that talking to Donald Glover.
Glover's one of the most talented multihyphenates working today, getting his start as a writer on "30 Rock" before breaking out playing Troy Barnes on "Community." Over the years, he's dabbled in pretty much everything from directing to rapping. Most recently, he co-created the Amazon thriller "Swarm." And when speaking to GQ, he tore down the curtain regarding his process and revealed he hasn't memorized a script in roughly a decade. 
He revealed, "I don't memorize scripts at all anymore. I haven't memorized a script since maybe college. But like now, I get the script, like even stuff I wrote or whatever, I will get it, and I'll learn it in the like makeup chair." It certainly doesn't appear to have hurt his career prospects, as he's arguably bigger now than he's ever been. 
People loved Community more than Donald Glover expected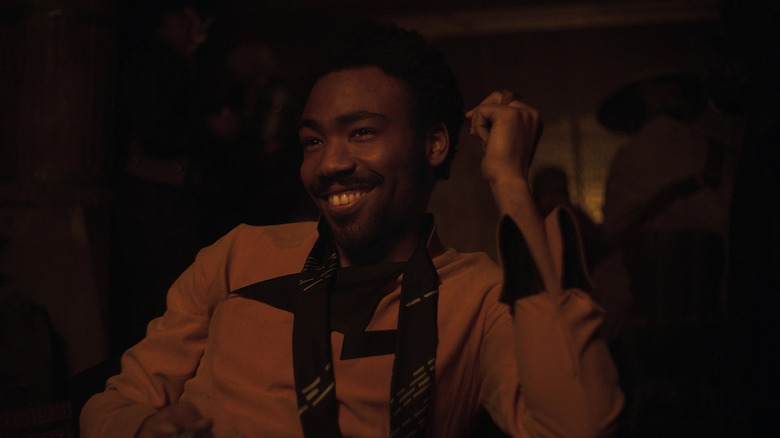 Lucasfilm/Disney
It's interesting to think of Donald Glover not memorizing his lines in advance, especially considering all of the high-profile projects he's been part of in recent memory. In addition to a four-season run on "Atlanta," he's also popped up as Aaron Davis in "Spider-Man: Homecoming" and Lando in "Solo: A Star Wars Story." He also provided the voice of Simba as an adult in 2019's "The Lion King." And he's not slowing down as he's attached to star in Amazon's remake of "Mr. & Mrs. Smith," where he was originally supposed to star opposite Phoebe Waller-Bridge but will now act alongside Maya Erskine. 
Whatever he's doing is clearly working for him, even if his career started rather inauspiciously. "Community" wasn't as big of a hit for NBC as its contemporaries like "Parks & Recreation." It wasn't until later that Glover realized what the show meant to people, as he explained, "I swear to God, it wasn't until I got to Canada, I did like a show in Canada, and people were like going crazy."
"Community" is definitely where Glover honed his craft and developed a following. It's also noteworthy that Glover mentioned not memorizing scripts in 10 years when he left the sitcom in 2014, with his last episode being "Geothermal Escapism." With the kind of career Glover has had, one can't help but respect his process.