James Gunn's Guardians Of The Galaxy Volume 3 Soundtrack Will Be Totally Different From Its Predecessors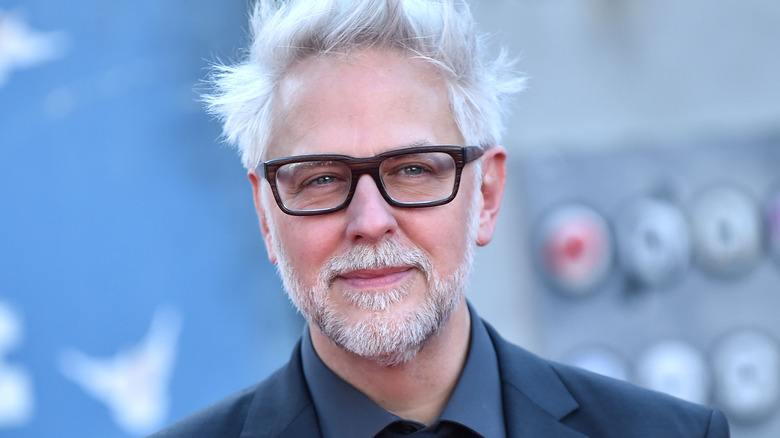 DFree/Shutterstock
The third cinematic installment in the "Guardians of the Galaxy" saga is on its way, so now is as good a time as any to look back on and celebrate the movies that brought us to this point. They all have laundry lists of strengths worth highlighting, with one of the standout features of all of the "Guardians" films being their incredible soundtracks. They all feature a carefully curated list of 1960s and 1970s hits that mesh with the action on screen perfectly. Although, for "Guardians of the Galaxy Vol. 3," that trend will change a bit.
Now with a Microsoft Zune in hand, Peter Quill (Chris Pratt) has been exposed to countless new songs beyond the two cassette tapes he's listened to for years. As a result, director James Gunn had a harder time than before putting the soundtrack together. "Do I move on to just all '80s songs? Do I use all '90s songs? Or do I do what a Zune would actually have — songs from different eras, which is what I ended up doing," Gunn explained to Rolling Stone, calling the process of picking songs "uncomfortable."
Even though it wasn't easy, the job is done. The "Guardians of the Galaxy Vol. 3" soundtrack is here, in all of its multigenerational glory.
Guardians of the Galaxy Vol. 3 brings the hits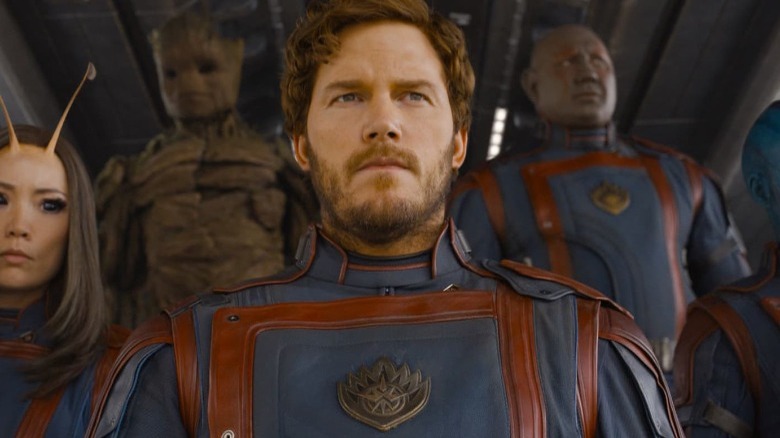 Marvel Studios/Disney
As James Gunn shared with Rolling Stone, the "Guardians of the Galaxy Vol. 3" soundtrack deviates greatly from those of the first two big screen "Guardians" adventures. How different is it compared to the previous two soundtracks? Very much so, as evidenced by its full track listing. Suffice to say, with all eras of music at his disposal, Gunn assembled a soundtrack that's chock-full of hits. First and foremost is the acoustic version of "Creep" by Radiohead, followed by "Crazy on You" by Heart, "Since You Been Gone" by Rainbow, and "In the Meantime" by Spacehog. 
Continuing the list, Earth, Wind & Fire, The Flaming Lips, and Faith No More join in with "Reasons," "Do You Realize??", and "We Care a Lot," respectively. Moving on, Ehamic features with "Koinu no Carnival (from 'Minute Waltz')," along with "I'm Always Chasing Rainbows" by Alice Cooper, "San Francisco" by The Mowgli's, and "Poor Girl" by X. The final songs are "This is the Day" by The The, "No Sleep Till Brooklyn" by The Beastie Boys, "Dog Days Are Over" by Florence + The Machine, "Badlands" by Bruce Springsteen, "I Will Dare" by The Replacements, and the rerecorded version of "Come and Get Your Love" by Redbone.
"Guardians of the Galaxy Vol. 3" will premiere — banger-filled soundtrack in tow — on May 5, 2023.