Fire Country S1 Episode 18: Country Music Star Kane Brown Set To Guest Star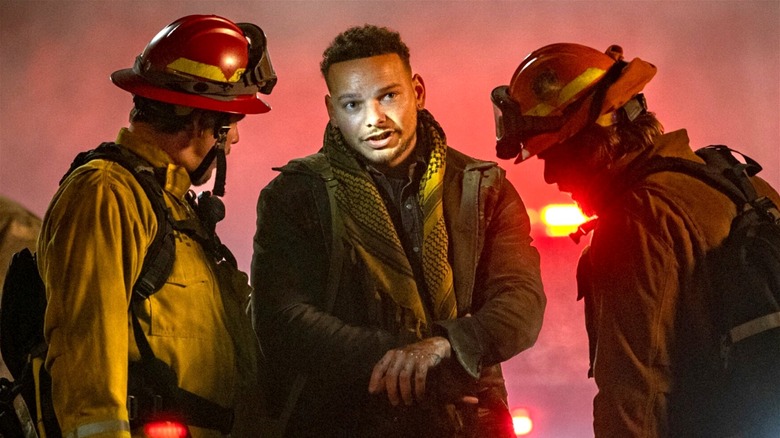 Sergei Bachlakov/CBS
It's no secret that Kane Brown is taking the country music industry by storm. At 29 years old he has three American Music Awards under his belt, and the music video for "Thank God" is sitting over 25 million views on YouTube. However, there's always been another career path in the back of Brown's mind: acting.
Now, he's getting to fulfill that dream with a guest spot on the April 7 episode of CBS' hit drama "Fire Country." In Season 1, Episode 18 ("Off the Rails"), Brown is set to play Robin, a mysterious individual who aids train crash victims. He told The Hollywood Reporter, "They wrote a script specifically for me to jump on the show. Acting's something I've always wanted to do, so it was cool to be a part of [this] for my first time, especially the character. He's so laid back and trying to stay out of the spotlight, which I felt like was kind of perfect for me. It was the perfect start of my acting career."
Additionally, Brown's song "Different Man" featuring Blake Shelton will be heard during the episode. He agreed to let the show use this track, as well as "Riot," as long as he could make an appearance at some point.
Kane Brown is being welcomed by Fire County cast and fans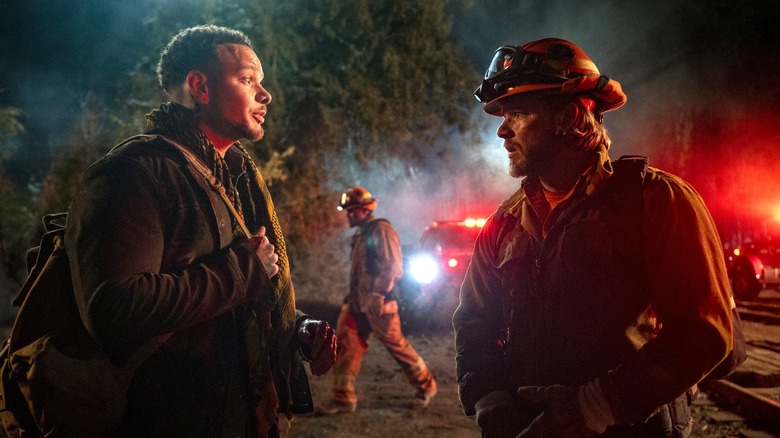 Sergei Bachlakov/CBS
Kane Brown is no stranger to the stage and performing in front of massive crowds, but stepping onto a television set was an entirely different story. He had no idea what to expect of the experience, nor of "Fire Country" co-creator Max Thieriot, who also stars as Bode Donovan. However, Brown didn't need to be nervous. "[O]nce I got there, it was Max and all of them, they were so family-oriented and made me feel welcomed," he told The Hollywood Reporter. "They were saying that I was a natural at it. It felt good. I wish I could go back and do it again."
The cast of "Fire Country" welcomed Brown with open arms — even though he ended up ruining his first take — and so have fans of the show. On Twitter, @KathyCo65037643 said, "Can't wait to see this. It's a great show. Now even better with Kane Brown." His appearance is also attracting new viewers to "Fire Country," ones who are avid Brown followers and want to support his latest endeavor. Fan @Linda_L_Maxwell tweeted, "I'm so freaking excited I even binge watched the show just so I would be ready for your episode."
Brown's episode of "Fire Country" airs on CBS on April 7, at 9 p.m. EST.