Where Is Amazon's Reacher Actually Filmed?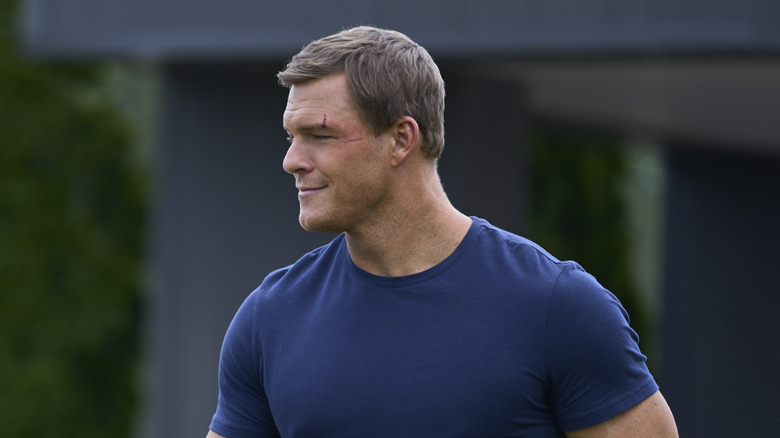 Amazon Studios
Based on the book "Killing Floor" by Lee Child, Amazon's "Reacher" is an action-packed crime thriller that follows the story of Jack Reacher (Alan Ritchson), a retired military police officer accused of murder. Jack doesn't just come across some corrupt cops trying to cover up their illegal activity, though. He soon finds out that he's just one piece of a much larger operation that involves the crooked cops, corrupt politicians, and greedy CEOs of Margrave, Georgia.
If you can't find Margrave on a map, that's because the town is fictional and was created solely for the story. In fact, the show wasn't even produced in Georgia. Instead, it was filmed in a remote area of Ontario, Canada.
Like "Reacher," many productions aren't filmed in the location where the story takes place. This is partly due to the high cost of filming in real places (like New York City). Filming at a specific location can also be tricky because the production won't have the same luxuries they have on a set, and also has to deal with all of the noise, unwanted scenery, and people that filter through. Plus filming at actual locations could entail a much stricter schedule that the production may not have much control over.
Ontario is a popular location for filming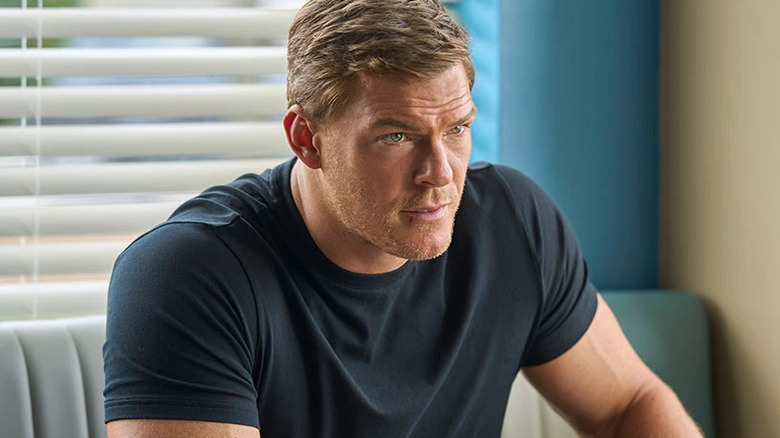 Amazon
Many productions will choose to film on a soundstage or backlot for convenience and cost, and Ontario has become a popular place for location filming. Ontario Creates, a division of the government dedicated to Ontario's entertainment industry, prides itself on Ontario being the best place for filming due to the safety and quality of life of the area.
Ontario has become a go-to for recreating Anytown, USA, meaning that the space gives productions the ability to build whatever sort of sets they need to make the surrounding area look exactly how they want. It's become common for productions to create U.S. cities and small towns like Margrave there, fictional or otherwise.
For these reasons, like many other shows, "Reacher" was filmed on a backlot built in Ontario. Although the show takes place in a fictional town, it's still supposed to feel like Georgia. So the "Reacher" production team built a full-scale backlot set on farmland in Pickering, Ontario, a small, rural town outside of Toronto. This allowed "Reacher" to have an authentic Georgia feel while being completely removed from the hustle and bustle of daily life.
Building such a massive, isolated set gave the "Reacher" production full control over what happened on and around the production. Although Reacher himself won't return to Margrave in Season 2, the town remains standing and ready for the next film or TV series that needs an archetypal American town.