Who Plays Abby Littman In Ginny And Georgia?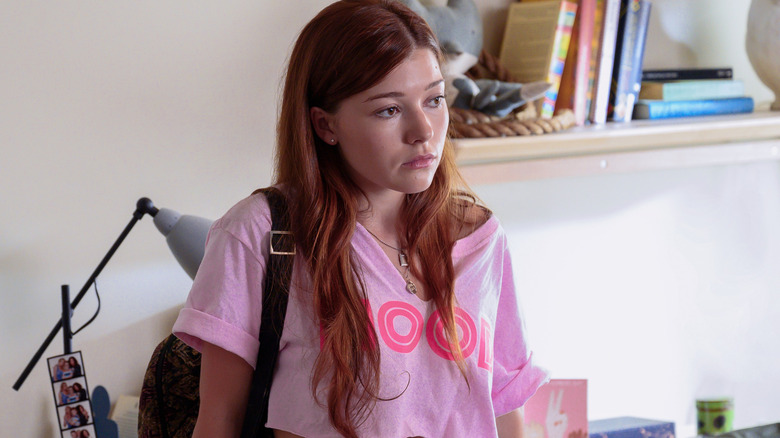 SOPHIE GIRAUD/NETFLIX
Anyone looking for a show that'll crack a joke one minute and make viewers cry the next needs to check out Netflix's "Ginny & Georgia." While the titular mother-daughter duo gets into their fair share of trouble, they make various friends throughout the town of Wellsbury. Ginny (Antonia Gentry) befriends several other girls in town, one of whom is Abby.
For anyone wondering who plays Abby in "Ginny and Georgia," it's Katie Douglas, a talented performer who brings years of experience to the role. Abby gets a great deal of development through the series as she struggles with her parents' divorce and her own insecurity. But Douglas manages to flesh out the role into a well-rounded character, especially considering what transpired in the second season, where Abby constantly seemed at odds with her friend group. While the Netflix series may be Douglas' biggest role to date, she has numerous others viewers may recognize her from where she honed her craft. 
From TV series to leading a dystopian sci-fi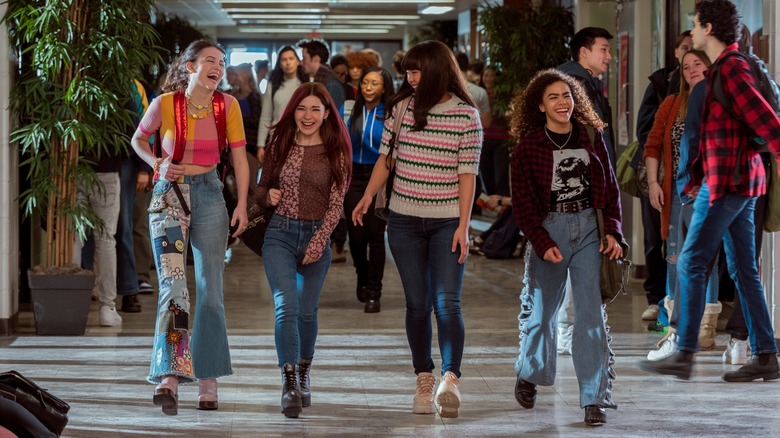 AMANDA MATLOVICH/NETFLIX
Katie Douglas' venture in Hollywood began at a young age. Despite being born in 1998, her first IMDb credit occurred in 2007 on an episode of "F2: Forensic Factor." Small roles in series and TV movies followed, with the actress acquiring credits for "Alphas," "Spooksville," and "Saving Hope." However, she soon proved she could lead a narrative by landing the role of Vivien in the sci-fi thriller "Level 16."
The film takes place in a dystopian board school where young girls are taught how to be perfect young ladies in the hopes of eventually getting adopted by a family. However, not everything is as it appears, and Vivien soon learns there are darker machinations at play. It's a tale ultimately about female empowerment, which is what drew Douglas to the project, as she told Rue Morgue, "It's a story about friendship, essentially, which was what the appeal was for me, initially. It was a very heart-touching story when I first read the script."
However, "Ginny & Georgia" hasn't been the only series she's appeared in as of late. She also played Jackie Sullivan in the Canadian TV show "Pretty Hard Cases," which airs on Amazon Freevee in the United States. That show ended after its third season, which came out in 2023, around the same time "Ginny & Georgia" premiered its second season on Netflix. No matter what the future holds for Douglas, it's abundantly clear she can go very far.