Family Guy: Alex Borstein's Lois Voice Is A Blend Of Long Island And Hungary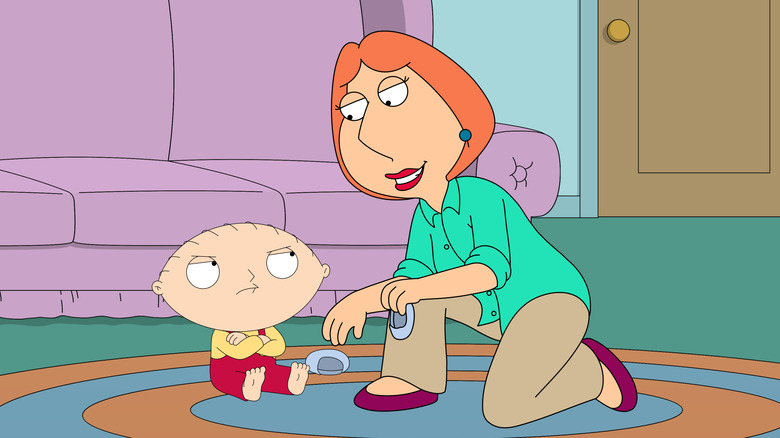 FOX
"MADtv" star Alex Borstein has been voicing Lois Griffin since the very beginning of "Family Guy." The Fox animated series has survived multiple cancellations and gone on to become a fixture in pop culture. Lois, for sure, is one of the fan-favorite characters on the show. For all the grief Peter causes her over and over, she can certainly give him a piece of her mind and dish it right back to him.
One of Lois' other iconic characteristics is her voice. While the show is set in Rhode Island, and many of the other characters on the show have Boston-style, New England accents, Lois is a little different. Borstein revealed that her voice choice for the character is based on a real-life person in her family that's from a different area on the east coast.
Borstein told WBUR of her Lois voice, "It's a direct rip-off of a cousin of mine on Long Island. Her accent is a little different. She's Hungarian so it's Hungarian and Long Island mixed together. It's like a cat dying. It's terrible." Fox 11 Los Angeles wondered if Borstein's cousin knew about the voice and the actress said, "I don't know if she's aware ... She would probably be mortified."
Borstein said the Lois voice changed slightly after the pilot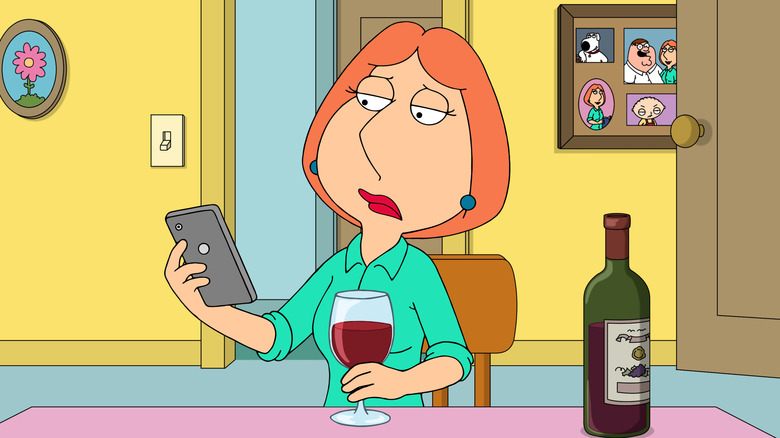 FOX
Alex Borstein won an Emmy Award in 2018 for outstanding character voice-over performance playing Lois Griffin in "Family Guy." A year later, she was nominated in the same category once again. She gave TVGuide a little more insight into the origin of the voice she chose for Lois that eventually brought her those accolades.
Borstein said "Family Guy" came to her while she was still working on "MADtv." She was asked by one of the developers on the animated show to come help out with a pilot presentation for Fox. At the time, Borstein hadn't seen any illustrations of Lois or even met with creator Seth MacFarlane yet, so she was going in blind. She said she was acting in a stage show in Los Angeles during this and was playing a red-haired mother in one of the show's sketches. She channeled that character for the pilot presentation, and the rest is history. Lois was born.
Borstein said, "It was a great convenience. It used to be a lot lower and slower, but throughout the years it's gotten higher and faster." She told Metromix of the original version of the voice, "It was a really, low, slow, grating voice." She said she received one note from MacFarlane before she ended up at the final version of the voice. Borstein said of MacFarlane's voice direction, "He said, 'Make it a little less f****** annoying ... and speed it up, or every episode will last four hours.'"