Who Voices Captain Freeman In Star Trek: Lower Decks?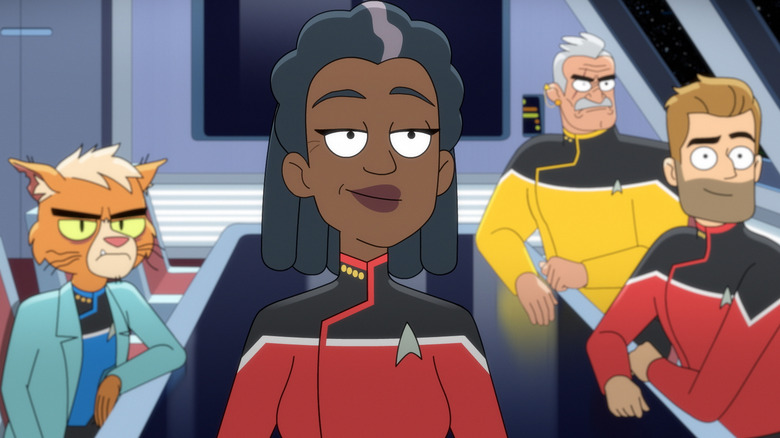 Paramount+
For as kooky and dysfunctional as the crew of the USS Cerritos can get in "Star Trek: Lower Decks," they've shown on multiple occasions that they can pull things together and become a capable starship force when it really counts. That owes primarily to the strong leadership skills of Captain Carol Freeman, who uses her extensive experience to skillfully lead the crew on missions — at least, when she's not too preoccupied with bickering with her daughter Beckett.
Captain Freeman has become a fan-favorite "Star Trek: Lower Decks" character since the series first began. In that time, some avid viewers may have also noticed that they find the character's voice to sound quite familiar. That's not too big of a surprise, as Freeman's voice actress Dawnn Lewis is a massively prolific voice actor who has been appearing in all manner of popular animated productions for decades. On top of that, she's also performed in several high-profile live-action series going back decades.
Dawnn Lewis is just about everywhere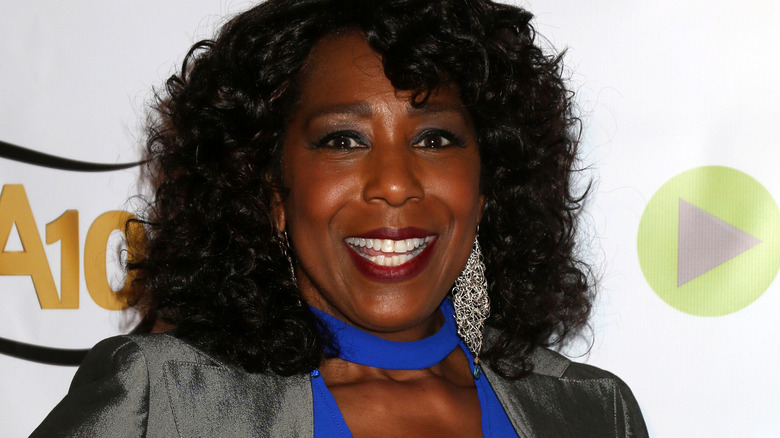 Kathy Hutchins/Shutterstock
If you've even semi-regularly consumed any popular content from the modern era, then chances are you've seen Dawnn Lewis before — or, at least, heard her voice. The actress has voiced numerous characters in "The Simpsons," "Rick and Morty," "The Boondocks," "Regular Show," "Futurama," King of the Hill," and so on. She's also lent her voice to silver screen productions like "Minions: The Rise of Gru," "Inside Out," "Monsters University," and more. Beyond voice acting work, Lewis has credits on series like "A Different World," "Grey's Anatomy," "Veronica Mars," "iZombie," "This Is Us," and even the acclaimed "Better Call Saul."
Throughout her career, Lewis has spoken up about the difficulties that Black women continue to face in the realm of show business. "I believe we've taken several steps forward, that cannot be denied, but I also recognize that there is a ceiling that only a handful of us are allowed to press through," she said in an interview with People.
If her career history wasn't impressive enough, Lewis has also spent years working as the CEO and founder of the A New Day Foundation, a non-profit organization dedicated to assisting and mentoring teenagers as they make the rocky transition into adulthood. As she told People: "I became committed to helping young people, underserved communities who don't normally have access to people of my celebrity, for lack of a better word, to encourage them, to say someone sees them."