Parker Schnabel Doesn't Want His Children To Inherit His Gold Rush Job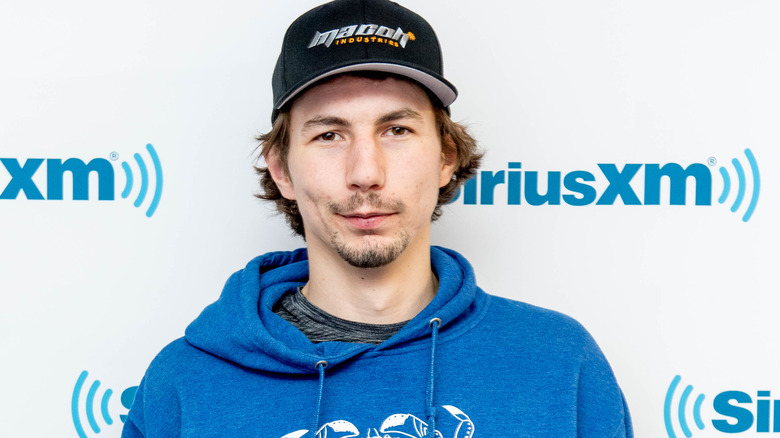 Roy Rochlin/Getty Images
While Discovery's "Gold Rush" focuses on several different mining operations, it's safe to say Parker Schnabel has become something of the runaway star of the show. He had more of a guest star role in the first season but given the Big Nugget mine starting in Season 2. On the surface, it seems as though Schnabel comes from a family of miners, as both his grandfather and father were in the same business.
But it would appear Schnabel doesn't expect his own kids to follow in those footsteps if they don't want to. The "Gold Rush" star explained to Monsters & Critics, "A big part of [mining] is to have a family and be able to employ your children, if they so choose. Right? I was not really raised that way. My dad owned a business, and I worked for him some, but I never was pressured to ... there was never an expectation to do that." Schnabel may not have kids yet, but when or if he ever does, it sounds like he's just fine with letting them decide what path in life they want to pursue.
Parker Schnabel wants a relationship with his children like what he has with his father
While Parker Schnabel went into the same industry as his father, he doesn't work for him directly. This creates a bit of a separation between the two to where they're not spending every single second together. And Schnabel sounds glad that it worked out that way because everyone turned out happier. He went on to say, "What my dad's dream was is not mine, and I don't share that with my father, and I don't expect my kids to share my dreams."
Schnabel admits that mining, in particular, has long been a family affair. Many miners pass on their operations to their kids, but he sounds willing to let his future children explore other options. If they want to go into mining, that's great. But if they don't, it sounds like Schnabel will support that decision. It's worked out well for him and his father at this point: "Family can get quite messy and complicated at times, and that's not really what I'm after. I get my downtime, but my dad and I are best friends, but if we worked together, that might not be the case."
Schnabel's certainly done quite well for himself pursuing his own path, earning millions of dollars in the process. As long as parents are around to support their kids in whatever they do, that's all that matters.