How Ben Affleck Managed To Get Viola Davis In His Movie Air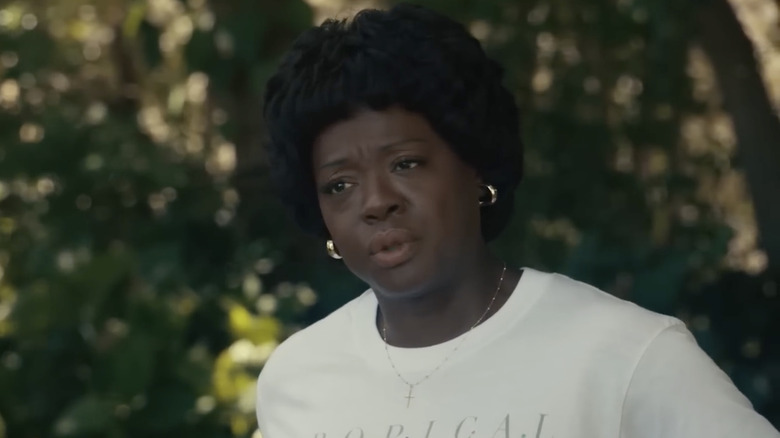 While some may not see Michael Jordan's mom in the same light as her legendary son, Deloris Jordan was not only one of his biggest supporters, but she was also a crucial factor in the infamous Nike deal he signed, a momentous event that is the focus of the film "Air." When it came time to cast this significant role, director Ben Affleck had to find a way to convince Viola Davis to join the cast.
The origin story about this game-changing sneaker line may not feature Michael Jordan portraying himself, but it does feature Damian Delano Young in the role. The film also focuses on Michael Jordan's parents, including his mother, Deloris Jordan. Due to her being a significant player in the negotiations for her son's shoe deal, choosing the right person was not something to take lightly.  
According to USA Today, Michael Jordan had one person in mind to play his mother. When it came time to bring Davis into the mix, Affleck took what many would probably agree was the right approach. 
"I'm sure it was because I said, 'Michael Jordan wants you to play his mom,'" Affleck told The Hollywood Reporter. "It certainly wasn't 'Ben Affleck wants you to be in his movie.' She's not comfortable with sycophancy or obsequiousness. You can tell it chafes her. I just treated her with respect, which is to say, 'When you're ready, let me know. We'll be here.'
Affleck's tactics worked in the end, but some people might wonder why an Oscar winner like Affleck had to take a calculated approach to secure Davis for the role.
Viola Davis is arguably the Michael Jordan of Hollywood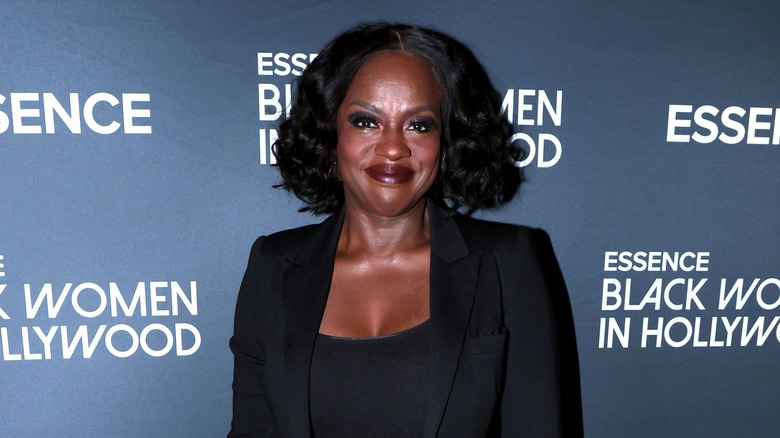 Robin L Marshall/Getty Images
She may not have a lucrative sneaker deal or starred in a movie with the Looney Tunes, but when comparing Viola Davis' accomplishments in the industry alongside Michael Jordan's achievements in basketball, the two legends have a lot in common. They're icons.
Jordan has an array of accolades, records, and honors, with some of the standouts being his five NBA most valuable player awards, six NBA championships, and 13 NBA All-Star appearances. While his efforts in basketball are off the charts, Davis has been making her presence known in the realm of acting with some epic wins herself. 
Davis has an abundance of excellent on-screen performances, and according to Rotten Tomatoes, her efforts have resulted in many Certified Fresh titles. Davis also joins the exclusive E.G.O.T. club, meaning she won an Emmy, Grammy, Oscar, and Tony, a feat not many can accomplish. In addition, Davis was named Woman of the Year in 2022 by Harper's Bazaar, and after achieving everything she has, she plans to take full advantage of her success. 
"OK, now I'm an icon?' I don't take the honor and run off the stage with it," Davis said to Harper's Bazaar. "It's embedded in my spirit, and I use it as warrior fuel to shift the industry so that I'm not the only one anymore."
The ability to change the game made Michael Jordan a legend, and it looks like Davis is doing so as well. Because of this reputation,  it's no wonder Ben Affleck wanted to approach Davis with the utmost respect in order to guarantee her role in his latest film.