Unstable: Netflix Viewers Agree The Father-Son Comedy Is Worth A Watch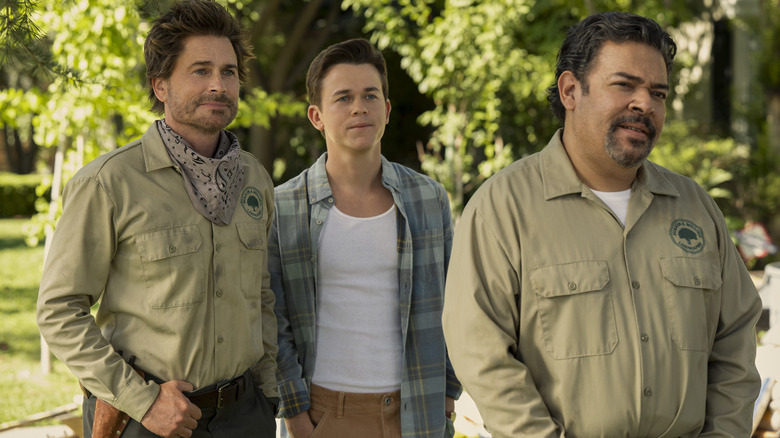 JOHN P. FLEENOR/NETFLIX
Rob Lowe is no stranger to workplace comedies after appearing as the perpetually jovial Chris Traeger on "Parks & Recreation." But with his latest venture, he's keeping it in the family by starring alongside his real-life son, John Owen Lowe, for Netflix's "Unstable," which the pair also helped create. The two play a father and son duo (naturally) where the son begins working for the father's company following the death of his wife. 
People could always use a good laugh, and it seems like viewers are turning out in droves to check out the new comedy. After getting released on March 30, the show has already cracked into the platform's Top 10 TV series. And fans aren't shy about sharing their opinions on social media as tons of reactions have poured in, like these words of praise from Twitter user @KaileyLlewelly1, "I am only a few episodes in but I love the show so far @Johnny_L0we @RobLowe and if you haven't already go and watch #Unstable on @netflix you won't regret it. It's very entertaining!" The consensus appears to be uniformly positive, so this is one Netflix series you won't want to sleep on.
Rob Lowe proves he still has it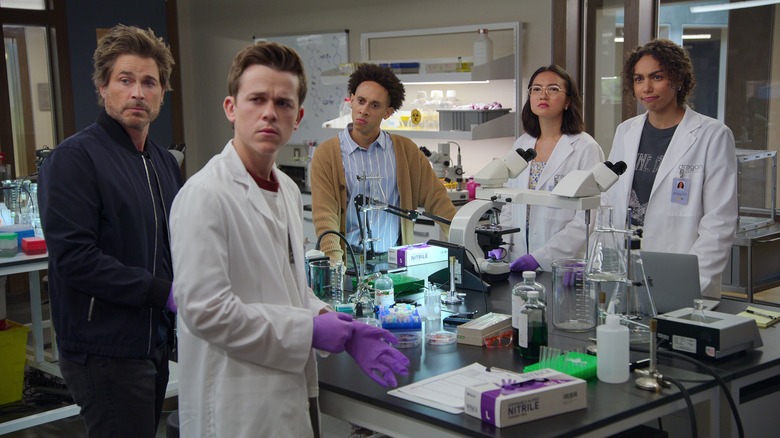 Courtesy of Netflix
After playing one of the more likable characters on "Parks & Rec," it's safe to say Rob Lowe has a lot of goodwill built up. People adore him in "Unstable," with @drthlan writing, "Just did the whole season of #Unstable on Netflix. Brilliant. Funny. Smart. I love Rob Lowe." But it's really an ensemble effort, with a good chunk of the supporting cast getting recognition as well. @AmbvarL gave a shoutout to Christina Chang, who plays Jean in the series, "It's fun to watch, great characters, a beautiful father-son relationship progressing with love, and an unexpected twist. And of course, the fantastic appearance of @_ChristinaChang, doing a magnificent performance as always."
Of course, with a show getting such good reviews and getting a lot of view-time, people are naturally hoping Netflix doesn't cancel it prematurely. @our2onecpt is hopeful for the show's future: "#unstable fills the hole that Better Off Ted left in my heart. It's really is a great show and I can't get enough of the twins. They are so goofy that it borders on some of the greatest acting ever. Hoping for more seasons." A good way to boost the likelihood of more seasons transpiring is to give the show a watch. 
"Unstable" Season 1 is now available on Netflix.