Shameless' Final Set Days Had William H. Macy Blubbering Like A Baby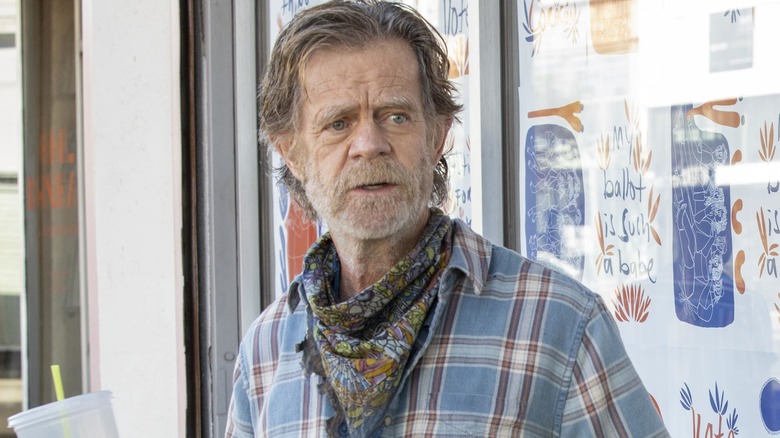 Showtime
William H. Macy earned Emmy nominations in six of the eleven seasons of "Shameless" for his portrayal of Frank Gallagher and his often rocky relationships with his six children, which suffer largely due to Frank's selfishness, a trait enhanced and complicated by his frequent alcohol and drug use. In the series finale, Frank dies quietly in a hospital emergency room after contracting COVID-19 while his spirit lingers at The Alibi celebrating Ian's (Cameron Monaghan) and Mickey's (Noel Fisher) first wedding anniversary with his family and friends. 
While Liam (Christian Isaiah) is the only one visibly concerned about Frank's absence, in truth the cast members were far fonder of Macy than their characters were of Frank. Steve Howey, who played Alibi owner Kevin Ball, called Macy a "gallant patriarch" and expressed his gratitude for being able to learn from the veteran actor. 
While Macy's scenes in the series finale didn't offer him many opportunities to show much emotion, when it came time to shoot his final sequences he couldn't help but burst into tears. In an interview with Gold Derby, Macy said that filming the final episode required him to balance the gravity of Frank's plight with the persistent comedic tone of the show, and explained that when it came time to shoot Frank's final scene, director Chris Chulack told him to look down at the camera because this would be the last time viewers would get to see Frank. "I lost my s***. I just started blubbering like a baby," Macy admitted.
Frank's final words sum up his character perfectly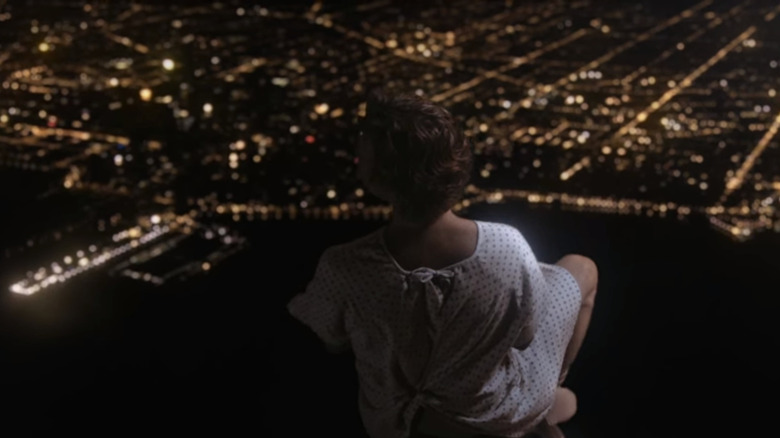 Showtime
William H. Macy's last frames on "Shameless" show Frank perched on his familiar stool from The Alibi, floating high above Chicago's South Side and observing his friends as they pile into the street to watch a Tesla burn, mocking the owner and singing Spoon's "That's the Way We Get By." 
As Frank's spirit glides along sipping his beer, Macy delivers his final lines; a retrospective on Frank's somewhat rough existence. After offering each of his gathered friends and family members his observations of their character and prospects, Frank refers to himself as "teacher, mentor, captain of our little ship" before offering a final bit of advice: "Time's precious. Don't f***ing waste it ... Have a good time, I sure as hell did." 
That final line could just have easily been Macy himself talking to the viewers of "Shameless," as the actor clearly enjoyed his time on the show and was sad to see it end, as he added in his Gold Derby interview. "It kills me now, but I had spent so much time with this guy and I loved him so much and with the family, and it was such a part of me it's hard to remember what my life was before 'Shameless,'" he told the outlet.