The Night Agent: How Many Episodes Are In Season 1?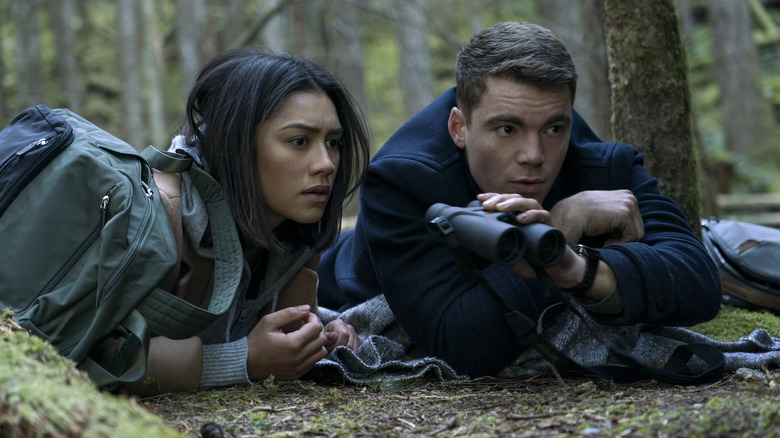 Dan Power/Netflix
Want an action-packed, pulse-pounding binge to keep you occupied this weekend? There's no better option than "The Night Agent," one of Netflix's most enthralling shows. Created by "The Shield's" Shawn Ryan, "The Night Agent" is the latest espionage thriller that's dominating the charts on Netflix. Based on Matthew Quirk's book of the same name, the series follows an FBI agent who finds himself in the middle of a conspiracy involving the White House. In the lead role is "Hillbilly Elegy" star Gabriel Basso, who audiences may also remember from "Super 8." Basso is joined by recent Oscar-nominee Hong Chau, "Black Mirror's" Fola Evans-Akingbola, and Luciane Buchanan.
Basso trained extensively for the role of FBI agent Peter Sutherland, with his character boasting at least one fight sequence per episode. In a candid chat with Netflix, Basso opened up about the rigorous amount of training the series required. "I tend to stay in shape in real life and I fight a lot in real life and I train a lot," Basso revealed. "What was difficult is that stunt fighting is sort of its own martial arts. Movements have to be bigger and punches have to be wider — they have to cross the lens."
Basso's hard work clearly paid off as "The Night Agent" is one of the streaming service's most popular shows, with many taking to social media to say just how great of a watch it is. "'The Night Agent' is binge [worthy]," wrote Twitter user @na_bhavanalu. "The best part is all [questions] of season1 are answered without leaving a cliffhanger like other series." The real question is: how many episode is "The Night Agent" and how long will it take to watch Season 1?
The Night Agent has 10 episodes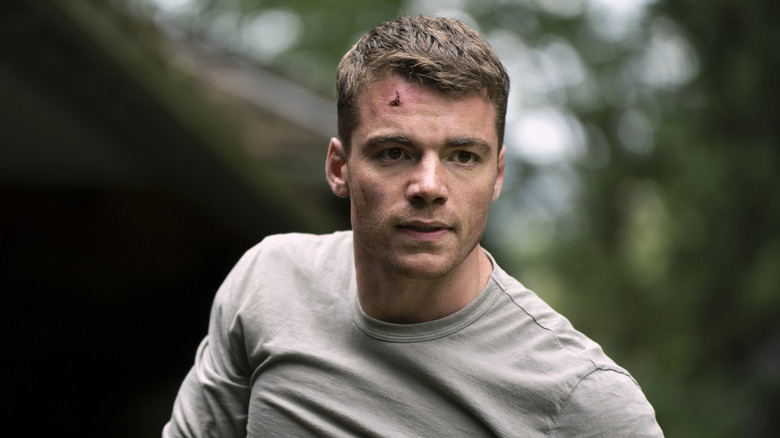 Dan Power/Netflix
Writing for The Hollywood Reporter, critic Daniel Fienberg described the Netflix series as "pulpy entertainment," calling it a well-paced offering from the streaming giant. Audiences also enjoyed the series, with Rotten Tomatoes boasting an audience score of 81%. Just a week after its debut on Netflix, Variety revealed that the series was renewed for a second season, all but confirming that "The Night Agent" is on track to be one of the streaming service's cornerstone offerings.
Before "The Night Agent" Season 2 drops in 2024, audiences who want a fun night in with chaotic action sequences, nail-biting conspiracies, and a dash of romance should check out Season 1. The first season of "The Night Agent" consists of 10 episodes. Most of the 10 episodes are 45 minutes long, though a few occasionally go past that, going over 55 minutes. With relatively short runtimes, eager viewers can watch all 10 episodes of "The Night Agent" over the course of the week.