Chicago Fire's S11 Episode 18 Promo Has Fans Buzzing Over Casey's Return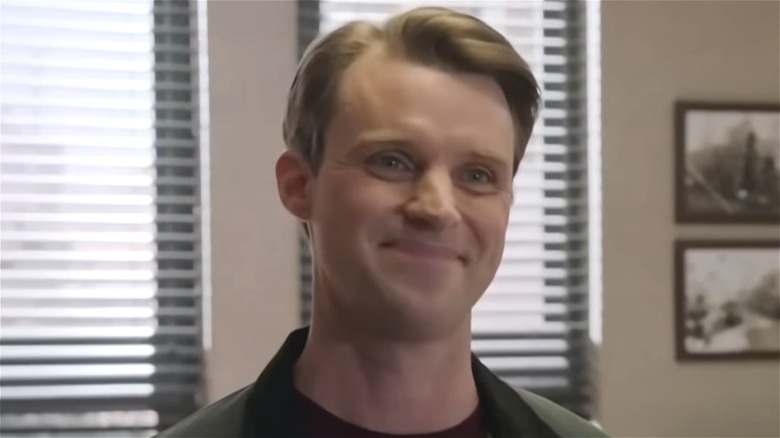 NBC
"Chicago Fire" can be a roller coaster of emotions. Besides the high-stakes rescues and dangerous blazes, the interpersonal relationships of the show can be just as hot and precarious as any inferno. One of the longest examples of a long-simmering love on "Chicago Fire" is between Matthew Casey (Jesse Spencer) and Sylvie Brett (Kara Killmer). Unfortunately, their relationship was put on pause when Casey moved to Oregon to fulfill a promise to look after a friend's children, and since then, Casey has been generally absent from the show.
Although Episode 17 features plenty of drama between mysterious medical symptoms, new professional tasks, and some positive news regarding the family of Christopher Hermann (David Eigenberg), it seems as if the preview for next week's episode has "Chicago Fans" in an absolute tizzy, and that's because the short clip features Casey front and center. Of course, teasing the return of Casey has created a deluge of social media posts from users like u/kmsan2012, who wrote, "This was a good episode. These eps do better when it's more balanced. Felt like everyone got a good amount of screen time tonight. I teared up watching the promo for next week. Looks like Casey's appearance will be bittersweet."
Chicago Fire fans are both worried and hopeful about Casey's return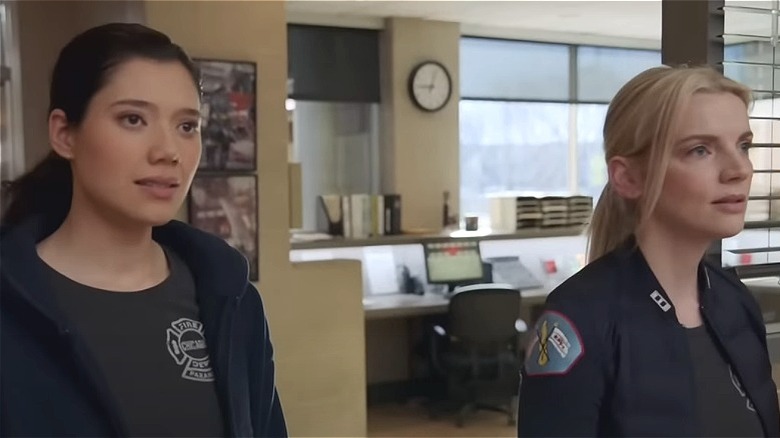 NBC
Again, one can hardly telegraph an appearance of Lieutenant Matthew Casey on "Chicago Fire" without tons of thoughts and opinions from fans of the popular show. Continuing on Reddit, u/Yourappwontletme outlined their theory as to what Casey's return might have on the rest of the show, writing, "Stella saying she doesn't have kids to worry about 'ye'" when talking to Cruz got me thinking ... a way to bring back Casey full time if Jesse Spencer decides to come back full time. Stella could get pregnant with Severide's kid, then have to ride a desk or go on maternity leave while pregnant, so Casey could come back and be Captain of 81 while she's gone."
Others were simply happy to see Casey coming back to "Chicago Fire," like u/LoveChicagoMed, who said that they had to fight back tears upon seeing that slow reveal of Casey during the teaser for next week's episode. Sentiments were similar over on Twitter, where @Learnthingss expressed excitement at the prospect of Casey's homecoming, while @stllakidd loved the moment in the "Chicago Fire" teaser where Stella Kidd (Miranda Rae Mayo) notices Casey. @JordyAinsley believes that Casey's return will stir up old feelings in Sylvie Brett, and they think that something may have changed in Casey. However, not all fans were ecstatic with this teaser — @idontcare8273 said, "It is going to be so hilarious and cringe if they try to rekindle Casey/Brett." Whatever the case may be, Casey's upcoming return on "Chicago Fire" certainly has viewers talking.