Asteroid City Trailer Has Fans Praising Wes Anderson Before Even Seeing The Movie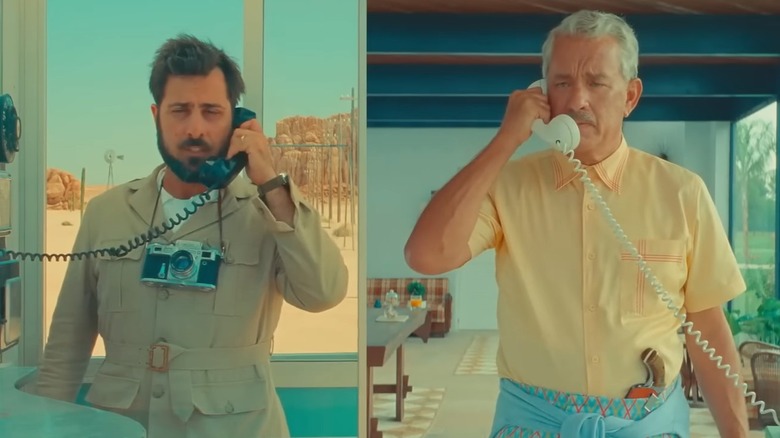 Focus Features
A new movie from filmmaker Wes Anderson always seems to provoke plenty of discussion online. It's probably because of the combination of his distinctive visual style and the star-studded ensemble casts he specializes in working with, a formula that his upcoming comedy "Asteroid City" appears to continue according to its recently released trailer.
Anderson's style and sense of humor aren't necessarily for everyone, but there's no shortage of people online who seem to be quite enthused by the trailer for "Asteroid City," and the director himself appears to be getting a lot of the attendant praise and attention. "Just when you don't think it can get more Wes Anderson, it gets more Wes Anderson," says YouTube commenter Dio Alfonso. And commenter AustinMcConnell has opted for a little bit of the old thematically appropriate wordplay: "Looks out of this world."
Over on the Wes Anderson subreddit, fans are predictably enthusiastic as well. "The sets look amazing. 'Moonrise Kingdom camp'-esque but in 1950's desert Americana," gushes u/rakesdraginpur. And u/Freeagnt sees another point of reference within the same decade: "It actually looks like it was filmed inside a 1950's postcard."
They're excited about everything from the cast to the film stock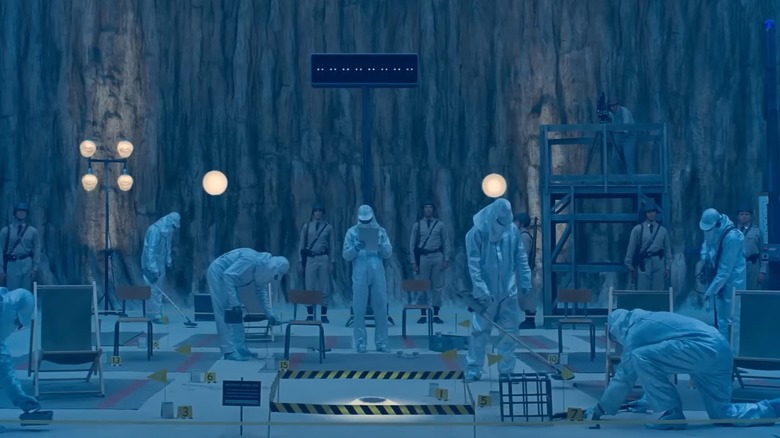 Focus Features
"Imagine your movie being so stacked that you forgot to add Margot Robbie and Edward Norton in the trailer," observes commenter Cawlun, a clear shout-out to the massive cast of stars populating "Asteroid City," which includes Wes Anderson first-timers Robbie and Tom Hanks. But Jeong Min Oh has a theory that Robbie and Norton's absence in the trailer is more significant than mere happenstance: "Is this trailer hinting that Margot Robbie and Edward Norton are going to be the aliens?"
Time will tell whether that theory proves to be true, but in the meantime, fans seem to be really enjoying the signature Wes Anderson visuals in the "Asteroid City" trailer. As commenter Nabeel Mirza puts it: "Wes Anderson's style is so distinctive that one can tell from the thumbnail it's his film. I am glad we have like entire hollywood in this."
On Reddit, u/conduxit succinctly summarizes the unique dynamic of Anderson like this: "Wes Anderson low-key has the most starpadded film casts of any movie director, yet he appeals so much to indie fans. Very excited for this."
One commenter, by the handle Nimex Draconia, even has praise for the very physical material Anderson used to craft the images in the trailer: "Just wanna say, as somebody who works at Kodak, I'm so thrilled to see Wes using our film!!"
If you're among those Wes Anderson fans awaiting the release of "Asteroid City," you probably already know it's set to hit theaters on June 16, 2023.