Chicago Med: Brian Tee's Directorial Debut Felt Like Returning Home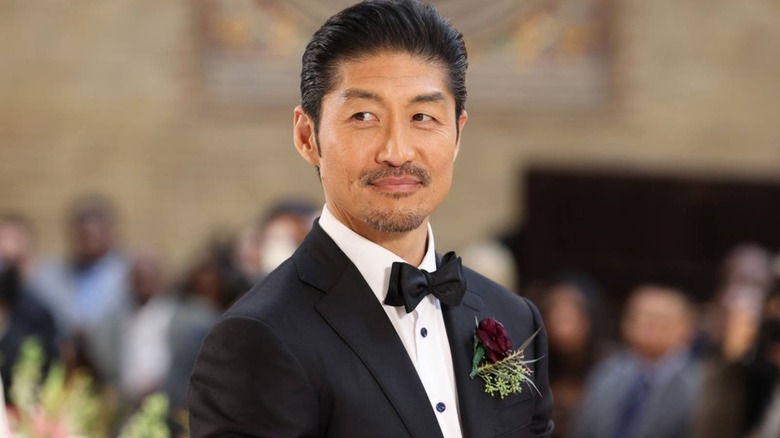 George Burns Jr/NBC
The "One Chicago" universe will have no shortage of prospective directors as long as former actors are willing to lend a helping hand. It wasn't that long ago Jesse Lee Soffer returned to the set of "Chicago P.D." to helm an episode titled "Deadlocked," which fans were highly impressed with. Now, Brian Tee, who played Dr. Ethan Choi on "Chicago Med" for eight seasons, has returned to direct an episode of that show.
Tee left the series earlier in the season after his character tied the knot. That means the door is still open for his character to return, but for now, Tee's busy with behind-the-scenes duties directing. He helmed the March 29 episode, "Know When to Hold and When to Fold." The storyline sees a documentary crew showing up at the Med to take in a groundbreaking surgery while Halstead (Nick Gehlfuss) begins developing feelings for a coworker. 
It's classic "Chicago Med," and Tee was more than happy to return to his bread and butter and see his friends once again.
Brian Tee just didn't want to let anyone down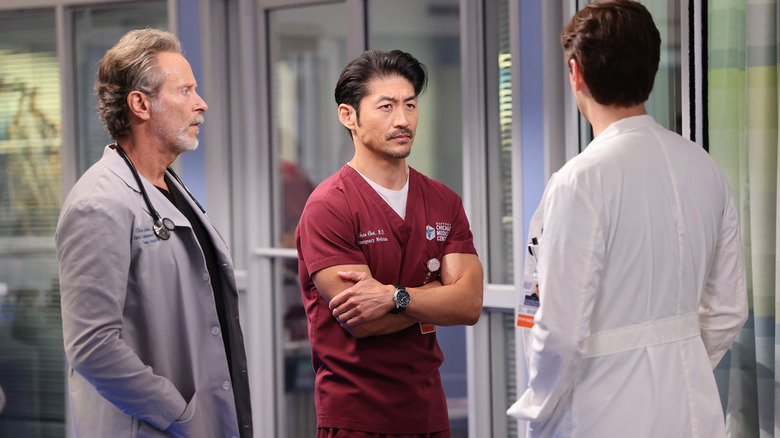 George Burns Jr/NBC
Brian Tee may not have been gone from the "Chicago Med" set for too long, but it must still be a pretty big shake-up to leave anything after being there for eight years. Naturally, Tee's favorite part of becoming a director was simply being able to spend time with his friends again. As he told NBC Insider, "I think you create a family environment being on the show for so long, and you know, I think it was great to come home if that makes sense. It was really nice to see the cast and crew, all the wonderful faces that you've lived with and grew up with for the last eight seasons."
However, with the excitement of being able to be with his friends again, Tee admitted there was some trepidation, too. He took on a different role on the "Chicago Med" set this time around, and he didn't want to disappoint anyone, stating, "I just wanted to make sure that I was going to deliver them what obviously they needed, but also try to elevate certain things. And so for myself, it was just a ton of preparation. Just to make sure that I was ready to fill these particular shoes."
Directing an episode of "Chicago Med" has been a dream for Tee for quite a while now, and it's great to see him fulfill it. New episodes of "Chicago Med" air Wednesdays on NBC and arrive the next day on Peacock.