Chicago PD Fans Are Highly Impressed With Jesse Lee Soffer's Directorial Debut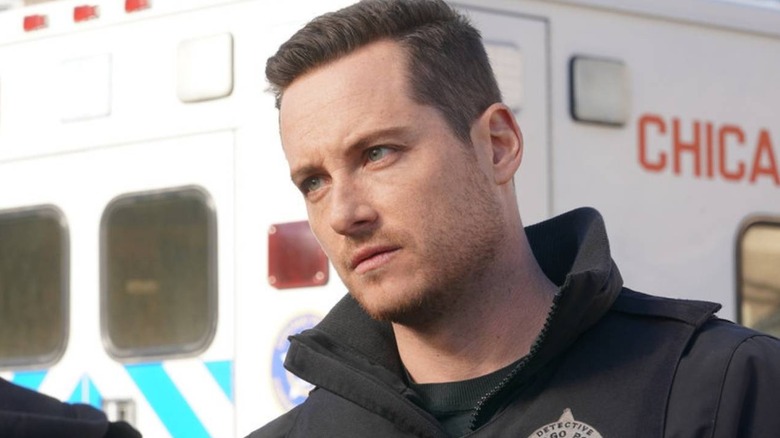 Lori Allen/NBC
Jesse Lee Soffer has been acting for several decades now. Even before he landed a prime spot as Jay Halstead in the "One Chicago" franchise, appearing predominantly in "Chicago P.D.," he acted in hundreds of episodes of the acclaimed soap opera "As the World Turns." That's not even getting into his litany of other film and television projects, but after decades in the business, Soffer can finally add "director" to his resume.
He stepped behind the camera for the most recent Season 10 episode, "Deadlocked." This comes on the heels of Soffer stepping away from the long-running NBC drama series to focus on other pursuits, and it would appear one of them was to try his hand at directing. Turns out, he has a real talent for this work, and fans are singing his praises on social media.
One such well-wisher was Twitter user @BundabergIan, who wrote, "Congratulations on a job well done Jesse. Your ep has the feels of early seasons of #ChicagoPD with grit and suspense and squad teamwork (except for Ruzek?) saving the day, albeit on the border of legality." Soffer could very well have a bright future ahead of him in this line of work.
Fans love seeing the growth within Jesse Lee Soffer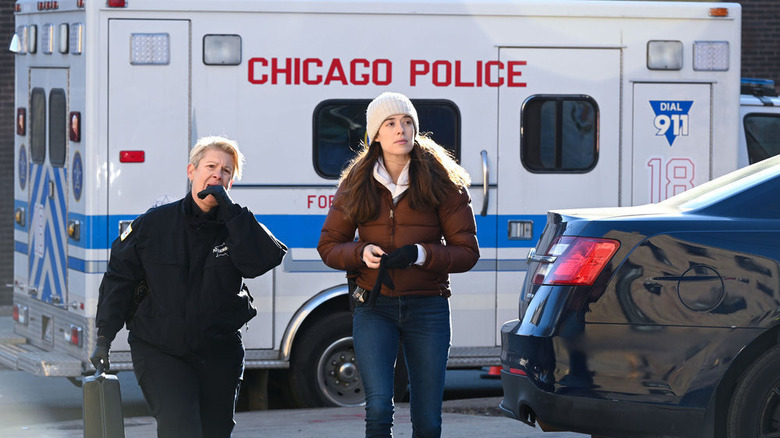 Lori Allen/NBC
Now that he's no longer a regular cast member on "Chicago P.D.," Jesse Lee Soffer is free to pursue anything he wants. With any luck, "Deadlocked" won't be the only "One Chicago" episode he directs, and viewers would love to see what else he can do behind the camera. It's definitely a standout episode based on fan chatter, like @Upsteadlovers writing, "What a way to direct your first episode. It was amazing p, every second, detail, scene, emotion. This episode was another level. Thank you so much Jesse." Of course, with a username like "Upsteadlovers," it's a safe bet they're going to enjoy anything Soffer's associated with.
For many people, it's vindicating to see Soffer come such a long way from his "One Chicago" roots, with @Denise45896375 being there from the very beginning: "Jesse you were amazing!!! #ChicagoPD I can't wait to see your next adventure!!! @jesseleesoffer I am so forever grateful because I got to watch you on Chicago PD for 10 years! And now a fantastic director!" A lot of moving parts have to come together to be considered a good director, from getting shots just right to getting the best performance possible out of actors. And seeing how Soffer has known many of the actors for years, it's safe to say he has a good rapport with them.
@haileyupton_1 stated, "Such an amazing episode, amazing work from the cast and especially amazing directing from @jesseleesoffer." With this kind of reaction, it may not be the last time Soffer's brought in to helm a "Chicago P.D." story.