Jerry Seinfeld Doesn't Want A Reboot, Not Even To Get Jason Alexander His Emmy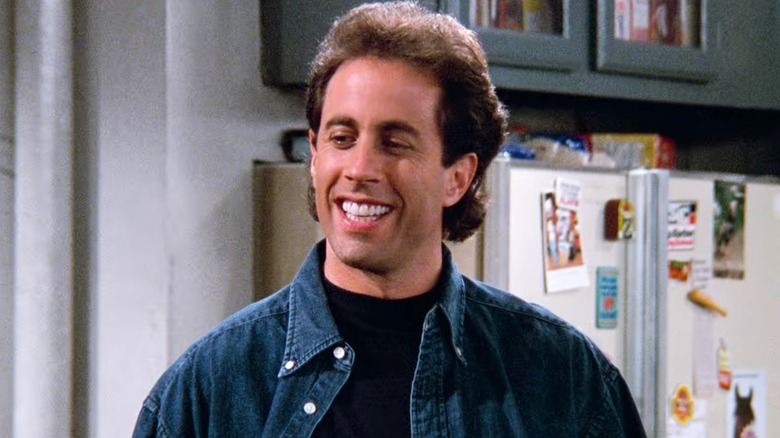 NBC
In recent years, nostalgia has surrounded the entertainment industry as reboots, revivals, and remakes flood audiences' screens. From "Roseanne" to "Night Court," beloved characters are returning for fresh, modern-day storylines. While some diehards of "Seinfeld" might not mind the return of their favorite show, Jerry Seinfeld isn't planning on making this happen anytime soon.
The comedian was brutally honest in an interview with ET about his feelings on bringing the sitcom back: "It would seem sad to me. It would seem like we couldn't think of a new idea."
When "Seinfeld" was on the air, its stars Michael Richards and Julia Louis-Dreyfus, took home Emmys for best actor and actress, while co-creator Seinfeld was included in 1993's win for Outstanding Comedy Series. Jason Alexander is the only core cast member to be nominated and not win. The same was true for Courteney Cox on "Friends." Still, she finally earned a nomination for Outstanding Variety Special (Pre-Recorded) as an executive producer on 2021's "Friends: The Reunion."
Seinfeld was asked if he'd consider a similar reunion for the benefit of Alexander, but this was also a hard "no." He said, "I don't think you win Emmys for that stuff." Upon being told that all of the former "Friends" stars were nominated for their work as executive producers, he responded, "But they didn't win!"
Jason Alexander would consider a Seinfeld reboot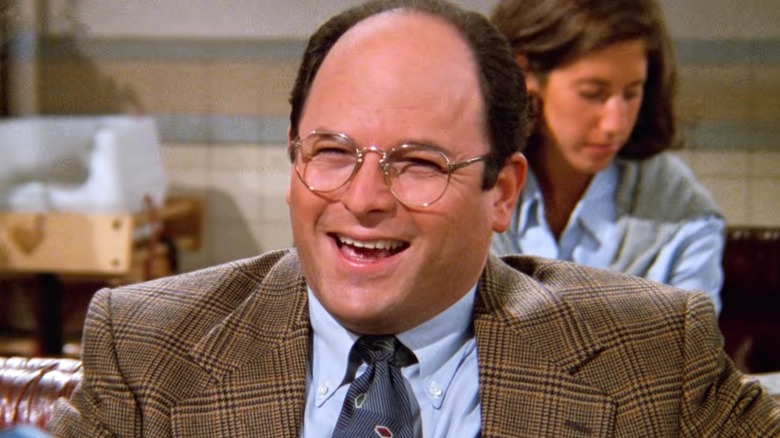 NBC
Jerry Seinfeld might be fervently against a "Seinfeld" reboot, but how does Jason Alexander feel about the idea? He told ET that he would absolutely consider returning to his role of George Costanza, but it's not that easy: "I'm not the lynchpin. You're talking to the wrong guy. It doesn't just happen because I say it happens."
If "Seinfeld" were to make a grand return, Alexander thinks that some character changes would need to be implemented. For nine years, fans found the core four's groanings about dating, soup, and close talkers to be amusing. However, seeing a group of 60-somethings cooped up in a diner booth complaining about their latest failed relationships might be a little cringey to watch.
Alexander said, "We're the only show where we're a little less charming in our 50s and 60s than we were in our 30s and 40s. You don't want us growing up. So it might be a little pathetic for us to be stuck where we were 30 years ago."