Reacher's Harvey Guillen Understood The Pressure Created By Tom Cruise's Film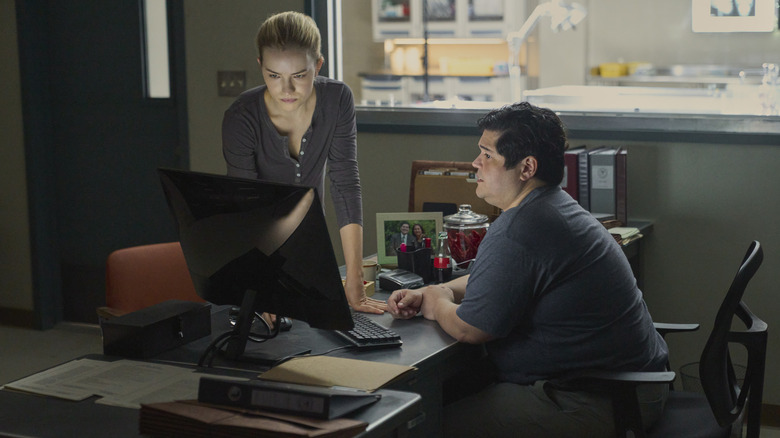 Prime Video
When Prime Video announced that "Reacher" was on its way to the streaming service, fans were understandably hesitant. Lee Child's thrilling novels offer bountiful stories, but previous attempts to bring it to the big screen with Tom Cruise in the lead role didn't sit right with longtime fans, so "Reacher" had much to live up to. Thankfully, the cast and crew were very aware of this, according to star Harvey Guillen.
"I knew about the books that Lee had written," the actor told CBR. "I hadn't read them, but I was familiar with the movie that Tom Cruise did. I know there was a little backlash with that as well. I was excited to be part of this new vision of Reacher, that really homed in on that and the characters were put down on print."
While that backlash comes with added pressure, Guillen believes the "Reacher" crew took that in stride. He admits that the task was daunting, saying, "People, who are fans, are expecting a certain caliber to be met, and I think we surpassed that," crediting everyone on the crew for bringing Child's world to life.
Reacher lived up to the expectations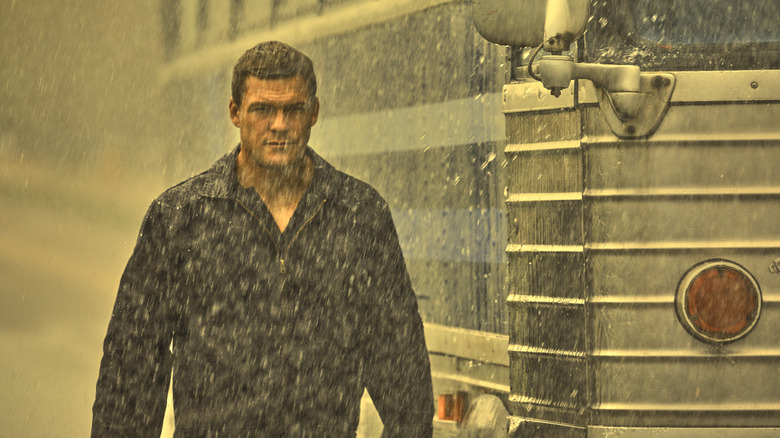 Prime Video
While Tom Cruise's "Jack Reacher" movies made hundreds of millions of dollars at the box office, there was a wave of backlash to the portrayal from longtime fans of Lee Child's work. While Cruise brings a massive presence to whatever movie he joins, many believe he didn't live up to the character physically. In his writing, Child reiterates how imposing Reacher is, standing at 6'5" and sitting comfortably over 200 pounds. Cruise doesn't exactly match those measurements, but Alan Ritchson is closer to checking both of those boxes, winning over a sect of the fanbase immediately.
Not only was Ritchson's casting perfect, but fans agree that "Reacher" lived up to the hype, adapting Child's first novel, "Killing Floor." With Hollywood hyper-fixated on bringing books to live-action, many fans praise "Reacher" for doing something wildly unheard of by sticking to the source material. On Reddit, u/ECrispy said, "it shows you shouldn't mess with great source material." U/o_0l agreed, praising the show for sticking to the books, saying, "When the source material is great, and you follow it, you get GOLD."
Child himself called Ritchson's portrayal of his iconic character "perfect," so it's safe to say that "Reacher" knocked it out of the park in all categories, ensuring Jack Reacher's promising future on Prime Video.