The Matrix: Rosie Perez Bombed Her Audition And Wasn't Afraid To Admit It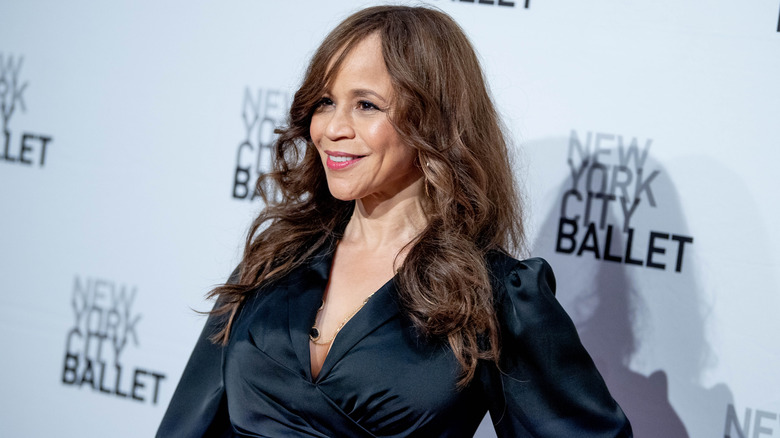 Roy Rochlin/Getty Images
Since her film debut in Spike Lee's "Do The Right Thing," Rosie Perez has made her mark in projects like "White Men Can't Jump, "Fearless," and working with Kaley Cuoco in "The Flight Attendant," breaking through in an industry that rarely makes space for vivid Latina characters. "A few of us have come through, and I'm very grateful for that," Perez told Variety. "But it's just not enough."
According to Perez, however, some roles just aren't meant to be. The actress revealed to Variety that she botched an audition for Trinity in "The Matrix," a casting choice that would have brought a considerable Brooklyn energy to the role. "I was horrible," Perez recalled. "As I was walking out, I was like, 'I know I didn't get the job. I really sucked,' and the Wachowskis were like, 'No,' and the casting director was trying not to laugh." Luckily, Perez and the Wachowskis were able to share a laugh over the ordeal.
The Wachowskis did the right thing, according to Perez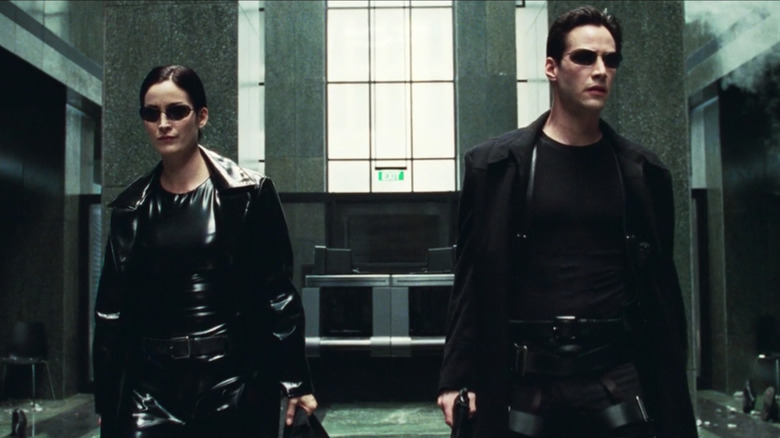 Warner Bros.
It's not every day that a bombed audition ends in laughter instead of tears, but Rosie Perez and the casting crew were on the same page when it came to "The Matrix." 
"I looked at [the casting director] and I go, 'I really sucked,' and she just burst out laughing," Perez continued. "We all were laughing. I just gave the Wachowskis a hug and I said, 'Well, good luck with this.'"
Perez wasn't the only other actress to be considered for the role of Trinity, nor was she the only one to admit that "The Matrix" would be just fine without her. Janet Jackson and Sandra Bullock were in talks to star in the film, not to mention that Jada Pinkett Smith — who would later be picked to play Niobe in the sequels — and Salma Hayek were both finalists. 
"I always tell Carrie-Anne that she was perfect for that one," Pinkett Smith said in 2021. "It was the physical test" that did in Hayek, she said. "I'm flexible and agile, but I'm lazy." It seems that fans agree Moss was a perfect fit for the role too, given all the pause-worthy Trinity scenes in "The Matrix."