Jamie Foxx Reportedly Being Courted To Star In Spawn Reboot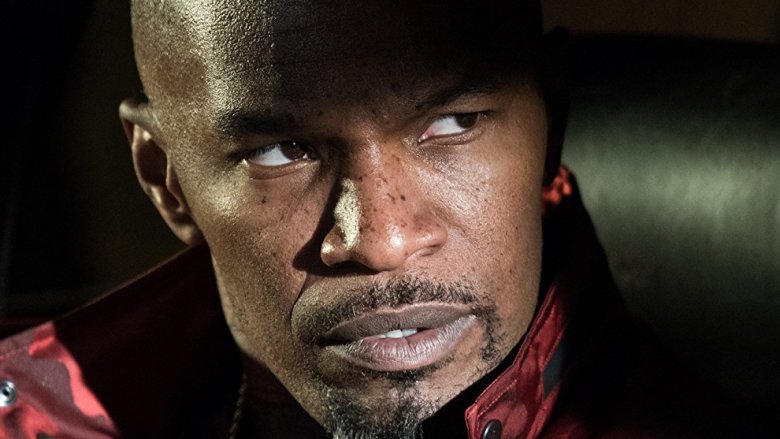 Sony Pictures
Spawn creator Todd McFarlane and Jason Blum's Blumhouse are aiming high with their upcoming reboot of the comic book property, reportedly seeking none other than Jamie Foxx to star.
According to a report by That Hashtag Show, writer-director Todd McFarlane and Get Out casting director Terri Taylor have formally extended an offer to Jamie Foxx to take on the role of Al Simmons, aka Spawn, in a movie scheduled to arrive in 2019.
It's currently unknown whether or not Foxx is still interested in the role, but the report merits consideration since he certainly has been interested in the past. 
The news hearkens back to the summer of 2013, prior to the release of The Amazing Spider-Man 2, when reports circulated that Foxx was aggressively pursuing the role. 
It remains to be seen if the actor is still willing to star in a new adaptation of the comic series that was first put to screen in 1997. 
That version, starring Michael Jai White in the lead role along with John Leguizamo and Martin Sheen, was met with poor reviews at the time of its release, and hasn't aged particularly well. Now that the movie market is more saturated with superhero movies of all types, the thinking goes that the time is ripe to bring the violent, dark antihero from Hell back to life.
The THS report also relates that the new movie will not focus solely on Spawn's character, which may be a factor in whether or not Foxx is even interested in the role this time around. 
While the 1997 movie focused on Al Simmons and his return from the afterlife to see his family, the new movie will put an equal focus on the character of Twitch Williams, an NYPD homicide detective and side character in the Spawn series. 
Following the release of the first Spawn movie, Twitch became the protagonist of his own spin-off comic book series, Sam and Twitch, which launched in 1999.
According to Comic Book Reader, filming for Spawn had previously been expected to begin sometime this month. With the role of Spawn yet to be filled, that start date has been pushed to August, though the production is still aiming for a 2019 release.
McFarlane has previously stated that the tone of the Spawn reboot will be less of a superhero movie and more of a horror/monster film, with Spawn serving as an eerie and monstrous entity rather than a hero to root for.
Production on Spawn is likely to advance with a quickness should someone of Jamie Foxx's star caliber sign onto the project. Either way, things are bound to get a lot more interesting as the long-in-development project gets closer to filming for real.