Solo: The Lord And Miller Trailer That You'll Never Get To See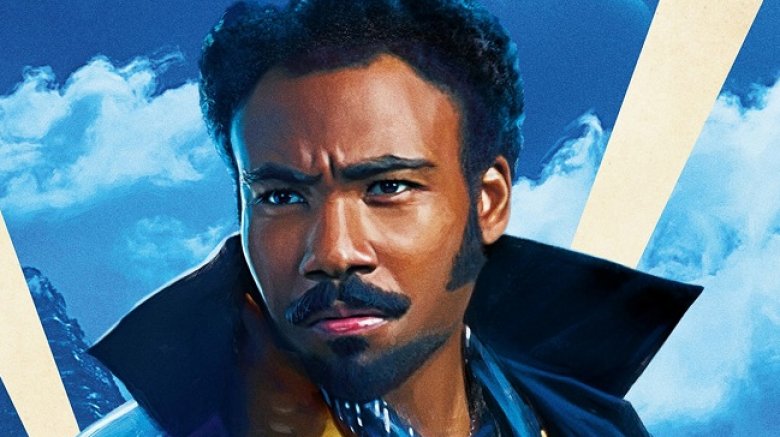 Lucasfilm/Disney
Han Solo's Star Wars story has been told, but that won't stop us from wondering what might have been. 
After months of reshoots and bad rumors, Solo: A Star Wars Story hit the Memorial Day box office to a resounding, worldwide shrug. 
Directed by Ron Howard, the sidestory installment of the Star Wars series ultimately ended up topping out somewhere in the ballpark of "okay", landing square in the middle of the series' critical rankings, according to review aggregator Rotten Tomatoes.
That said, the finished Solo still turned out better than its troubled production suggested it would. 
Originally, the movie was to be directed by Phil Lord and Christopher Miller, the duo behind Cloudy with a Chance of Meatballs, 21 Jump Street, and The LEGO Movie. When those two were ousted from the movie over creative differences, Howard was called in to reshoot 85% of the material that Lord and Miller had already shot.
Prior to the director switch, Lucasfilm was ready to promote the Solo spinoff, and cut together a trailer comprised solely of Lord and Miller's footage — a first look we'll likely never get to see.
According to a report by Screen Crush, Lucasfilm prepared a trailer for the then-untitled Han Solo spinoff to screen at the April 2017 Star Wars Celebration, but ultimately chose not to show the footage — or reveal anything new about the movie at all. 
At the time, the directors tweeted a message regarding their absence from the Celebration, apologizing for missing out by saying they "couldn't break from filming". Lord and Miller were then fired from their posts two months later.
Solo's no-show at the Star Wars Celebration was a surprising development that helped contribute to an air of silence around the movie. 
For months, fans wondered where the promotional material for the movie was hiding, with a long stretch passing without a single look at star Alden Ehrenreich in costume as his character, or even an official title for the movie. A trailer for the finished film would ultimately not emerge until the Super Bowl in early February, just over three months from its release date.
The story of the behind-the-scenes friction on Solo has been told and retold numerous times at this point. In summary, the producers of the movie were not happy with Lord and Miller's slow and loose shooting style, or their improvisational approach to the movie's screenplay — issues that were evidently apparent in the trailer they assembled.
While it's highly unlikely we'll ever get a chance to see how Lucasfilm was planning to sell the Lord and Miller version of Solo, it's also not clear if we'll ever get to see much more of the original directors' footage in general, including Michael K. Williams' cut performance as villain Dryden Vos. According to Variety, 30% of the final movie is comprised of Lord and Miller footage, not that it's particularly easy to tell. 
Solo: A Star Wars Story is in theaters worldwide now.