Zack Snyder Confirms Next Project Is Adaptation Of The Fountainhead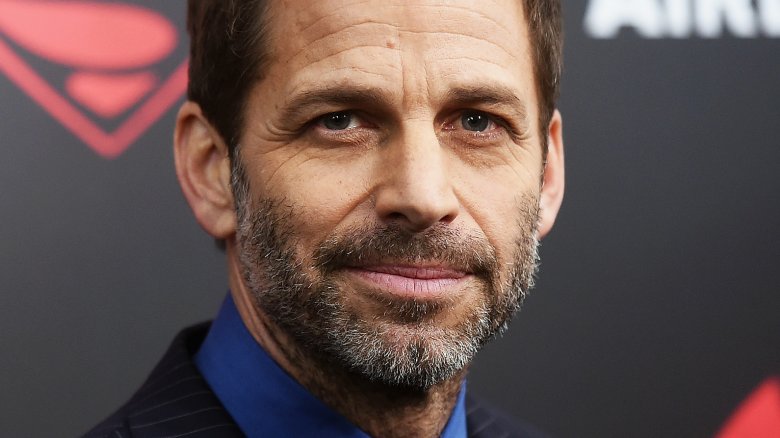 Getty Images
Zack Snyder is officially getting his Fountainhead adaptation into development. 
As detailed by Deadline, Snyder confirmed on the social media site Vero that his next project will be a take on Ayn Rand's 1943 novel The Fountainhead. He didn't provide any other detail or comments about the project. 
The DC Films luminary has long been hoping to translate Rand's written work to the silver screen, telling The Hollywood Reporter in 2016, "I've always felt like The Fountainhead was such a thesis on the creative process and what it is to create something. Warner Bros. owns [Ayn Rand's] script and I've just been working on that a little bit."
Before this big break in Snyder-related news, the director whose credits include Man of Steel, Sucker Punch, and Batman v Superman: Dawn of Justice had been working on a war film entitled The Last Photograph, presumed to follow up his 2017 DCEU entry Justice League, which he directed and produced alongside his wife and creative partner Deborah Snyder. (Following the death of Snyder's daughter, Joss Whedon climbed aboard the film to conduct reshoots and complete the film.) It's unclear where The Last Photograph stands in terms of production. 
Rand's novel, her debut one published in 1943, follows an individualistic architect named Howard Roark who has grand visions for modernist buildings, is unwilling to change his designs or modes of thinking to appease his fellow architects, and clashes with an architectural establishment that is wary of innovation. The Fountainhead explores the assumed conflicts individuals endure when their creativity is stifled through their own refusal to conform to established norms.
While the novel has gained praise, it's also pulled in controversy, with many arguing that it poorly portrays women, contains no sympathetic characters, and treats sexual abuse as insignificant. Still, The Fountainhead has found itself on the big screen before; it was made into a King Vidor-directed 1949 film starring Gary Cooper and Patricia Neal, with the screenplay penned by Rand.