Impractical Jokers' Joe Gatto Wouldn't Want To Be Superman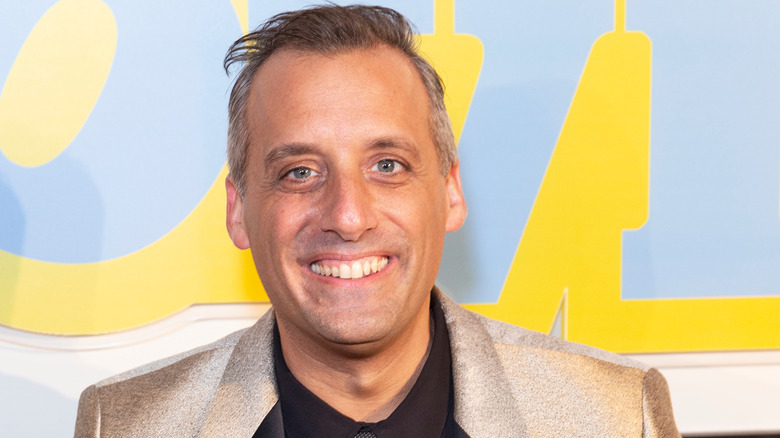 lev radin/Shutterstock
There is a long and storied history of people in popular culture not wanting to be Superman, from the members of Five for Fighting to Christopher Reeve after "Quest for Peace." But you would think that the minds behind "Impractical Jokers" would love the opportunity, given how many hours of television gold they'd presumably get out of using heat vision to light one another's clothes on fire.
Not so, says Joe Gatto in an episode of the "Impractical Jokers: Web Chat" digital series, a behind-the-scenes fan show that offers viewers a look at how the impractical sausage is made. Asked by a fan whether he would want to play a Superman video game where you only get to play as Clark Kent, as proposed by the team in the season five episode "Hitting the Wrong Note," Gatto did one better: He said that he'd rather not be the Man of Steel in any capacity, ever.
"I mean, who wants all the problems Superman has to deal with, right?" he expressed to the camera, making some entirely fair points. "You gotta save everybody. 'Ah, help me, I'm on fire. Look out, a car fell on me,' you know? 'Oh my god, sharks!' I don't want to deal with that. I want to be like, 'Oh. I have to pick up my dry cleaning.' That sounds much easier than having to wrestle a shark."
Impractical Jokers' Joe Gatto is no Superman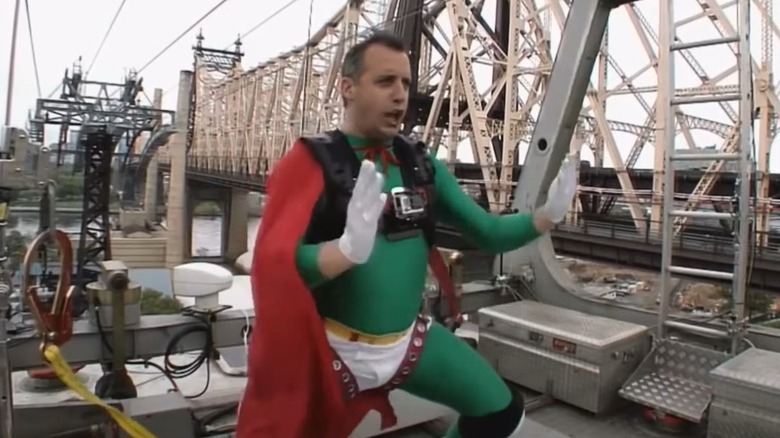 TruTV
There's a lot of ground to cover here, so let's just jump right in.
It seems like a lot of Joe Gatto's hesitancy when it comes to a potential stint as Superman comes down to concerns about sharks. This is interesting for a couple of reasons. First, Superman is, to the best of anyone's ability to figure out, largely shark-proof.
But more importantly, the "Impractical Jokers" team already has a shark hater. James "Murr" Murray is famously anti-shark. There have even been episodes of the "Web Chat" series where the team has directly addressed the financial reason that the Impractical Jokers have never punished Murr with a shark.
But more than that? It might be most shocking to hear Gatto claim that he doesn't want to be a superhero after his critically acclaimed turn as Captain Fatbelly, the season four superhero who rode on top of a Roosevelt Island tram car dressed in a skintight onesie, cape, and exo-tighty whities. Maybe the guy just doesn't want to get typecast.