SOA: Theo Rossi Says The Set Was Full Of Laughter Despite The Dark Material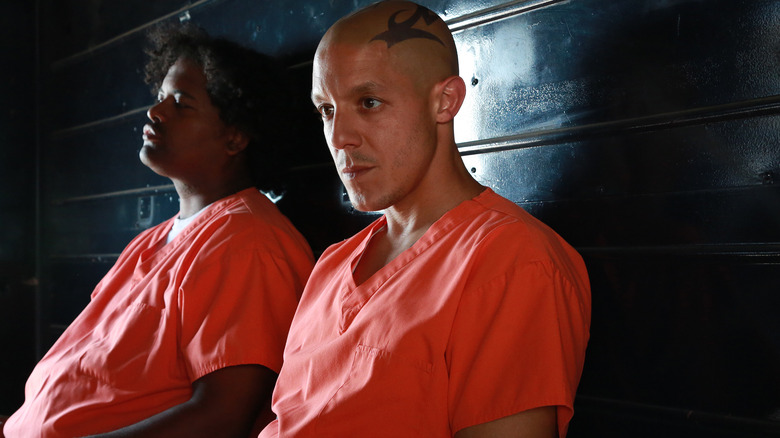 FX
Contains spoilers for "Sons of Anarchy"
A show with the title "Sons of Anarchy" and a "'Hamlet' with motorcycles" premise probably isn't going to be too sunny. But SAMCRO's violent deaths and climactic betrayals, especially near the end, are still shocking to fans just catching up with the series, which first aired in 2008.
Naïve, goofy Juice Ortiz (Theo Rossi) especially turns out to be pivotal to the show's tragedy. An intelligence officer for the motorcycle club, Juice is loyal to SAMCRO. But his belief in the club as his only family becomes his undoing. Juice is repeatedly manipulated into betraying his fellow members until he finally helps Gemma Teller Morrow (Katey Sagal) dispose of evidence she killed Jax Teller's (Charlie Hunnam) wife, Tara (Maggie Siff). Eventually, after telling Jax the truth, Juice is murdered in prison by Ron Tully (Marilyn Manson).
All told, Juice's arc on "Sons of Anarchy" was just one of many dark ones fans got to see during the series' seven-season run. However, Rossi insisted in a Reddit AMA that while the scripts they shot were dark and bloody, the cast was having a great time, almost as if they were back in school.
Rossi says making the show is really fun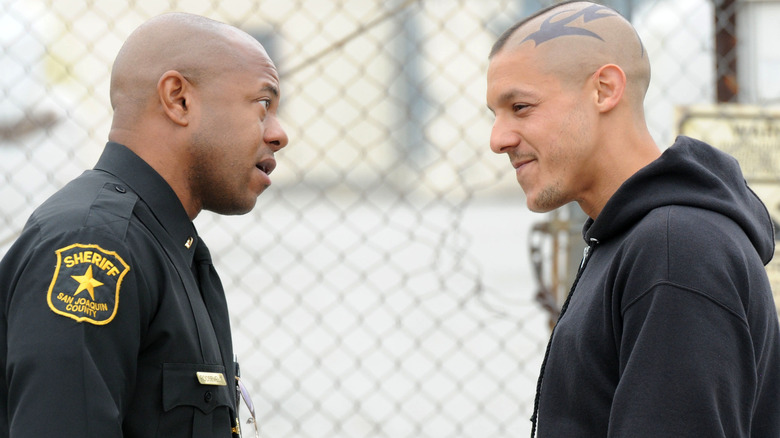 FX
During a 2014 AMA session, u/ubernubbkiller asked Theo Rossi, "What's the best story you can think of that happened on set between you and other SOA actors?" However, it was hard for the "Luke Cage" star to pick just one.
Rossi explained, "Every day is the best story, because whenever – if I had to sum up the 7 years of this show, it's just constant laughter." When the cameras were off, cast members on the "Sons of Anarchy" set often mocked and teased each other in a friendly manner. "It's like being in high school and it's amazing," the actor continued.
The show often features scenes where characters are assaulted, murdered, and even immolated, so it makes sense if the actors and crew members needed to blow off steam. Rossi concluded, "You laugh from beginning to end because we do so much stark stuff on the show, between "action" and "cut" we're doing all this crazy stuff, but after that we're having fun and laughing." Seems like a fun, healthy approach to filming difficult and emotional sequences.