Ted Lasso S3E3 Is Basically Will Ferrell's Soccer Flick Kicking & Screaming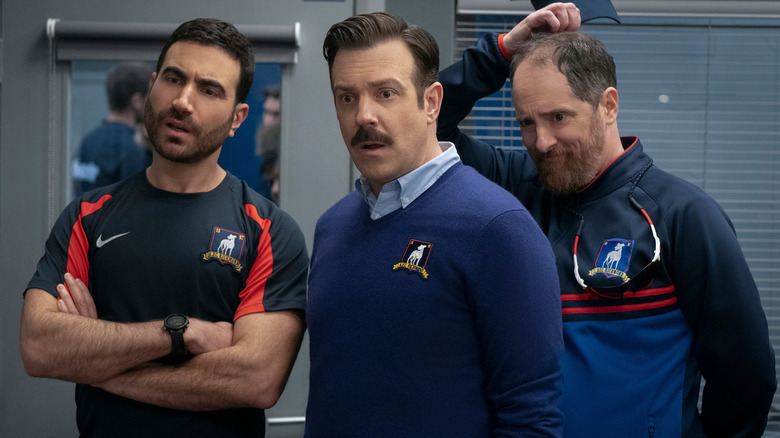 AppleTV+
Contains spoilers for "Ted Lasso" Season 3, Episode 3 — "4-5-1"
If this week's episode of AppleTV+'s "Ted Lasso" felt bizarrely familiar, you may be experiencing residual effects from a rare early 2000s epidemic called "Ferrellmania." In the first decade of the new millennium, Will Ferrell appeared in 29 movies — six of them debuted in 2005 alone. In the same year he starred in the ill-received romantic comedy film "Bewitched," Ferrell also led "Kicking & Screaming," a feel-good family comedy that seems to have been forgotten by all – well, all but perhaps the "Ted Lasso" writers' room. 
For those born late enough to escape the delightful and deadly sweep of Ferrellmania, "Kicking & Screaming" followed hapless father Phil Weston (Ferrell), who gets roped into coaching his son's little league soccer team. With his disorganized team slated to finish last in the league, Ferrell's character recruits two Italian soccer prodigies who immediately dominate the competition. Here, even the young "Ted Lasso" fans must be starting to have a bit of deja vu. 
Kicking & Screaming has all the same story beats as Episode 3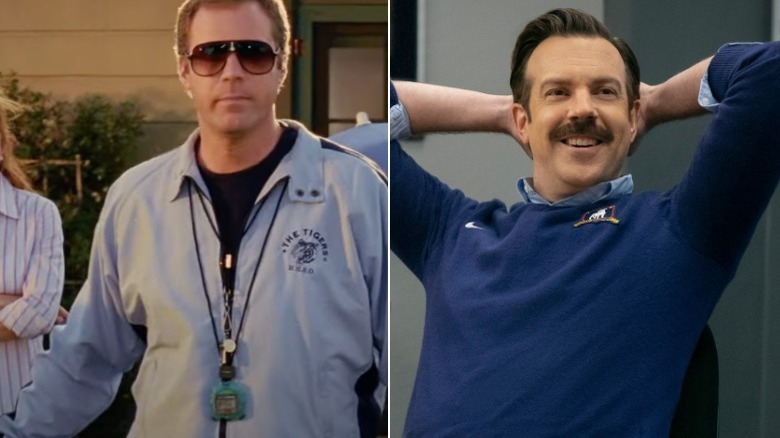 Universal Pictures, Apple TV+
Let's take a look at the story so far in "Ted Lasso" Season 3. With his disorganized team slated to finish last in the league, AFC Richmond has recruited a soccer prodigy named Zava (Maximilian Osinski) who immediately dominates the competition. Beat for beat, this episode is strikingly similar to "Kicking & Screaming." 
In this episode, the A.F.C. Richmond coaches hilariously reduce their team's strategy to passing the ball to Zava; in "Kicking & Screaming," the exact same joke plays out until the unofficial team slogan becomes "always pass it to the Italians." Zava drawing focus forces Jamie (Phil Dunster) to train harder; in the same way, Phil's son trains harder to compete for his father's attention after the Italians join the team. Both projects even consider the psychological effects of benching old players for newer, talented team members and feature season-spanning montages set to hits from il bel paese ("Kicking & Screaming" uses Louis Prima's "Che La Luna;" "Ted Lasso" uses "Prisencolinensinainciusol," by Adriano Celentano) that depict how the international recruits' flashy skills have made the rest of their team irrelevant. In both stories, the players even have weird food-related obsessions — Zava loves avocados; the young Italians love meat ("prima la carne!"). 
Though it's entirely possible that "Ted Lasso" came up with this story in a vacuum, it could also be an intentional homage to a forgotten 2000s gem. After all, "Kicking & Screaming" still remains the highest-grossing soccer film in the U.S., and Ferrell and Jason Sudeikis are both alums of "Saturday Night Live." Ferrell even presented "Ted Lasso" with a Peabody award in 2021.