Grey's Anatomy: Fans Have A Clear Pick For Their Favorite Side Character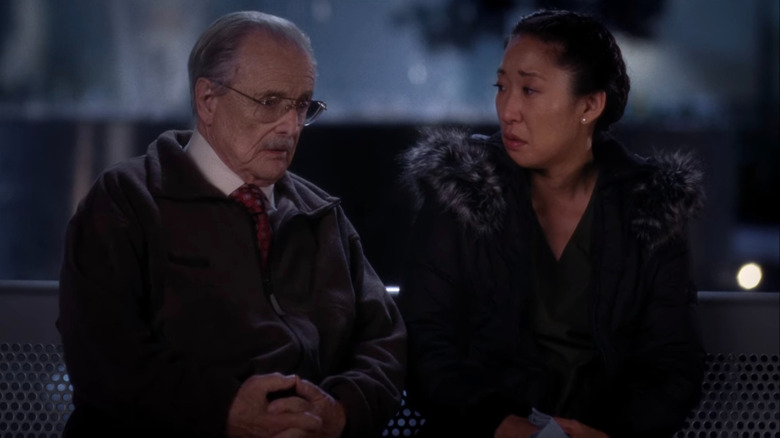 ABC
"Grey's Anatomy" is known for having an ensemble cast, though plenty of minor characters have come and gone over the years. Between all of the near-death experiences, natural disasters, and interpersonal drama, it's a miracle that they can keep Grey-Sloan Memorial Hospital fully staffed. Although the series primarily takes place in Seattle, the doctors occasionally venture to hospitals in other cities. In some instances, entire storylines will play out in other places, which is exactly how "Grey's Anatomy" fans meet one of their all-time favorite side characters.
The audience is first introduced to Dr. Craig Thomas (William Daniels) when he officiates Dr. Cristina Yang's (Sandra Oh) board exam in a Season 8 episode titled "Let the Bad Times Roll." After surviving the tragic plane crash that killed Mark Sloan (Eric Dane) and Lexie Grey (Chyler Leigh), Cristina decides to leave Seattle for the Mayo Clinic in Minnesota. At first, she's displeased to find Thomas is the hospital's attending cardiothoracic surgeon. He's resistant to new technology and the latest surgical methods, but Cristina quickly realizes that she could learn a thing or two from Thomas.
Overall, Thomas has a big influence on Cristina's evolution and viewers would have loved to see more of him. "He was AMAZING!!!!! Really wish they had kept him on, Cristina benefited greatly from their relationship, just as he did," said Reddit user u/jcacca in a discussion thread naming Thomas one of the show's best minor characters. "He was her person, for sure!"
Grey's Anatomy fans wanted more time with Dr. Craig Thomas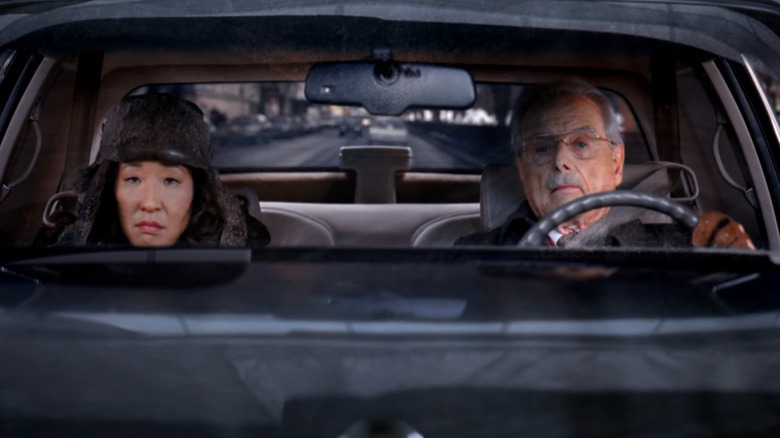 ABC
When Cristina was a main player on "Grey's Anatomy," it's clear that she's never had a mentor who understands her. She was able to learn from her old professor, Dr. Colin Marlow (Roger Rees), as well as her ex-fiancé, Dr. Preston Burke (Isaiah Washington), but power dynamics and romance tainted those relationships. Dr. Erica Hahn (Brooke Smith) was apathetic in the face of Cristina's passion. There's no romance or personal drama that gets in the way of Cristina's relationship with Dr. Thomas. For the first time, Cristina has a mentor that truly understands her talent. Unfortunately, their partnership is short-lived. Thomas tragically dies after suffering a heart attack while performing surgery.
His death prompts Cristina to return to Seattle, but viewers would have loved to see more of Thomas. "I hated this storyline simply because she had FINALLY found a mentor she truly respected and there was no twisted story behind her wanting to work with him, then they kill him off?!" wrote Reddit user u/BillsPuddingPop. 
Thomas' sudden death hit fans hard. "Not many episodes make me bawl on the rewatch but his final episode sure did," commented Reddit user u/YEGMusic43.
Even though he didn't stick around for long, viewers were happy to see Cristina get the mentor she deserved. "I loved this character. His chemistry with Christina was amazing," said Reddit user u/Jefnatha1972. Thomas and Cristina help each other become better doctors, making his brief tenure exceptionally memorable.