What Happened To Collars & Co After Shark Tank?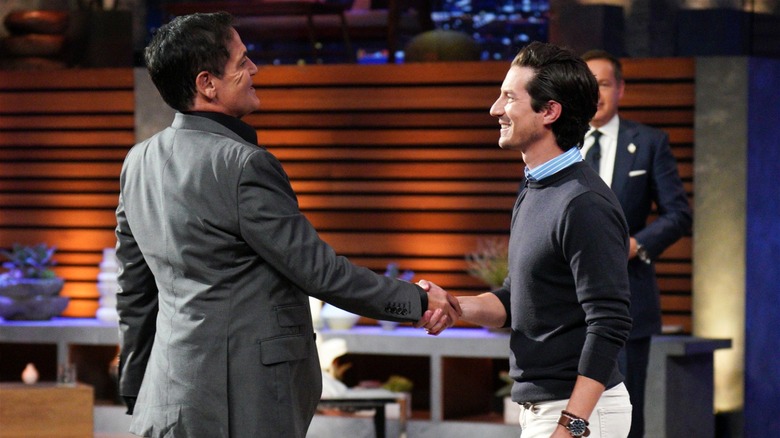 ABC/Christopher Willard
It's no secret how hard it is to start a brand new business from the ground up and have it grow to something considered profitable. Whether it's an invented product or an innovative concept, so many different factors have to fall right into place to label the venture a success. But when a new business is trying to enhance an already existing product, such as a men's dress shirt, the chances of keeping the company in the black get even tougher. This is exactly what Justin Baer attempted to do when he stepped onto the stage of ABC's "Shark Tank" to present his business, Collars & Co., hoping to pull in an investment solid enough to get the sales and exposure he needed. 
On the sixth installment of Season 14, Baer pitched his company, looking for $300,000 for 4% equity in Collars & Co. The 4% figure made sharks Daymond John and Lori Greiner scoff, but the bloodthirsty Peter Jones liked the idea of Baer's dress-collared polo shirt combo (though he wasn't happy about the initial evaluation). Mr. Wonderful himself, Kevin O'Leary, thought the company had potential, so he offered the money — but for 10% ownership. In the end, it was Mark Cuban who teamed up with Jones to lock in a deal, dulling the 10% blow by adding a $700,000 line of credit. Since the episode aired, Collars & Co. saw a 300% boost in online traffic and doubled its sales.
Mark Cuban saw himself in this new entrepreneur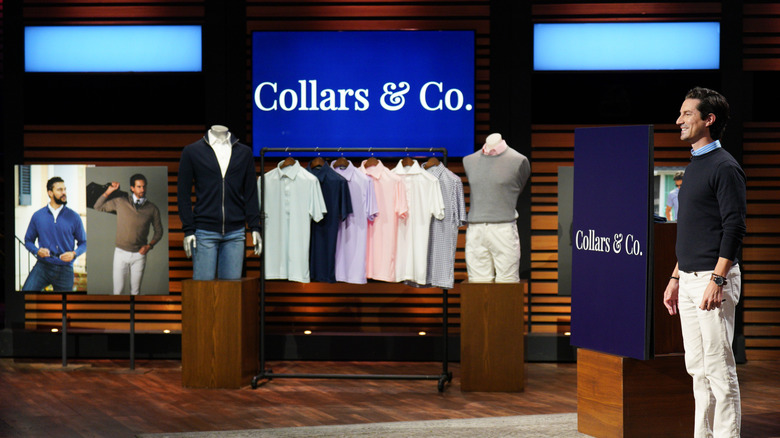 ABC/Christopher Willard
Back in 2021, Justin Baer started his Collars & Co. business, quickly seeing a boost in sales after a TikTok video of him promoting them went viral. The shirts themselves have a unique twist to them, allowing for a much more comfortable feel compared to the traditional dress shirt style. 
The upcoming entrepreneur was lucky enough to have Mark Cuban and Peter Jones pony up the dough to take the business to another level. For Cuban, one of the reasonings for his investment had to do with him seeing himself in Baer. While most people would think that someone as successful as Cuban seeing himself in a young businessman is a positive thing, that wasn't the case. It was the lessons of Cuban's past missteps that helped him identify what Baer was doing wrong when asking for his investment. "He reminded me of me, I'm not going to lie," the Dallas Mavericks owner told CNBC. "When you're young, you don't know what you don't know. I did a lot more talking than listening."
This is seemingly why Cuban sweetened the deal, adding the $700,000 line of credit in addition to the base investment amount. After the episode, Baer told MR that the sharks were truly the right people to get in business with. "Mark and Peter have been awesome," he said. "They are in touch and always extremely responsive."