Rachel Zegler Instantly Regretted Turning Down The Ballad Of Songbirds & Snakes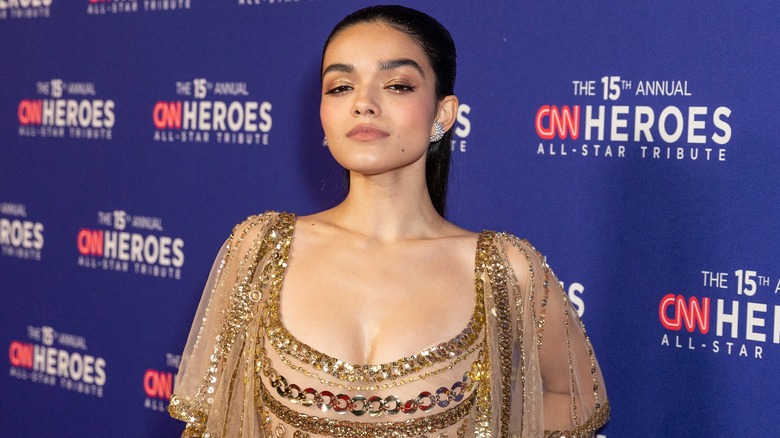 lev radin/Shutterstock
Rachel Zegler has very quickly made a name for herself in Hollywood, starring in movies like "West Side Story" and "Shazam! Fury of the Gods." The young actress's domination of franchises doesn't end there, as she's lending her talents to "The Hunger Games: The Ballad of Songbirds and Snakes." While any aspiring actor would jump at the opportunity to star in such a notable series, Zegler turned down the role initially, a decision she immediately knew was wrong. 
"I was offered it in January of last year after wanting it so badly," she told the "Happy Sad Confused" podcast. "I didn't audition. It was just I got a call from my agent that was like, 'Francis Lawrence wants you to do this.' And I met with him for like three hours at the Soho Hotel in London. And then he told me that they were filming in Germany and in Poland, and I had just gotten to London, and I wanted to disappear because I was so far away from home for the first time ever. And I was away from everybody that I knew and loved, and I said, 'No.' And I regretted it the second I said it."  
Fortunately for her, another project she was committed to got pushed back a year, opening up her schedule perfectly for "The Ballad of Songbirds and Snakes." So, Zegler quickly floated her name back to the team and landed the role that was hers to begin with.
What can fans expect from The Ballad of Songbirds and Snakes?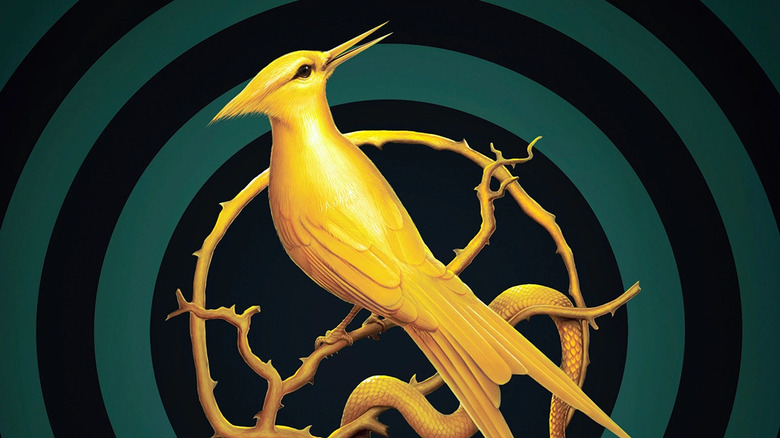 Scholastic
In 2020, "The Hunger Games" author Suzanne Collins took readers back to Panem with "The Ballads of Songbirds and Snakes," giving fans a look into the early life of President Coriolanus Snow, the mad ruler of Panem that would stop at nothing to maintain order. Upon the book's release, Lionsgate quickly followed suit, greenlighting a movie of the prequel story.
The story focuses on Snow as a young man, who was played by Donald Sutherland in the "Hunger Games" series. The story fits neatly in the timeline between the creation of the Hunger Games and Katniss's overthrow of the government, exploring an uncharted period. Coriolanus, played by Tom Blyth, is a young orphan looking to reclaim the riches the Snow family had before the war that created the titular survival games. A gifted student of the Academy, he mentors District 12's female tribute Lucy Gray Baird (Rachel Zegler), and they quickly form a romantic bond. Without getting into spoilers, "The Ballad of Songbirds and Snakes" depicts Coriolanus's drastic change in character and his rise to power in the Capitol.
Filming for the prequel wrapped at the end of 2022, with Zegler marking the end of principal photography with a tweet. "I have loved every second," she wrote, saying that there were plenty of more words to describe the enjoyment of filming the "Hunger Games" prequel, ending the gush with "happy wrap, my songbirds."