Yellowjackets Season 2 Hits A Major Milestone For Showtime - Here's What That Could Mean For The Show's Future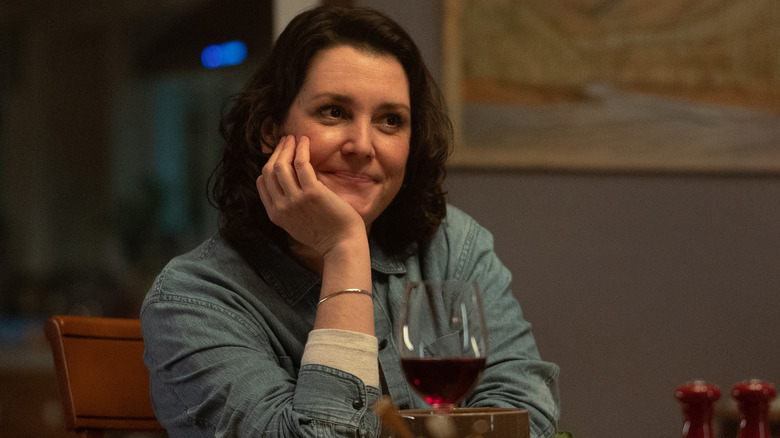 Kailey Schwerman/SHOWTIME
Looks like the buzz surrounding "Yellowjackets" hasn't worn off.
Variety, quoting a press release from Showtime, reported on March 27 that the show's Season 2 premiere, "Friends, Romans, Countrymen," drew record streaming numbers after it dropped on the network's OnDemand and digital services at midnight on March 24, days ahead of its March 26 over-the-air premiere. Variety notes that nearly 2 million consumers streamed the episode over the weekend, with information from comScore, Nielsen, and Showtime's own data combining to achieve that total.
That's a massive boost in viewership, a 110% increase over what the series premiere pulled in. "Friends, Romans, Countrymen" also drew a view count that was 40% higher than the audience who tuned in for the Season 1 finale. All of that makes it Showtime's most-streamed series premiere ever, beating out stalwarts like "Dexter: New Blood" (the series it dethroned for that title), "Billions" and "Shameless." That doesn't even include those who had the patience to wait for the episode's network debut (The Hollywood Reporter notes that those numbers won't be out until Tuesday), and no concrete numbers as to exactly how many people tuned in to the episode were released.
That definitely means that "Yellowjackets" hasn't lost its charm for its audience and that new fans have found the show during the yearlong gap between Season 1 and Season 2. It also means plenty of good things are ahead for those who adore the show.
Fans can rest assured that the show's third season is already in place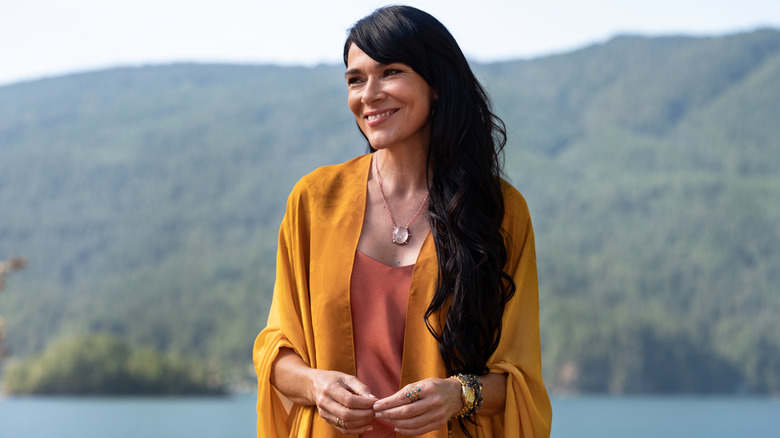 Kimberley French/SHOWTIME
The future of "Yellowjackets" had been secured ahead of its Season 2 premiere, but those big numbers are likely to brighten and reinforce the show's future. Season 3 of "Yellowjackets" was greenlit back in December 2022, presumably on the strength of its strong Season 1 numbers, which Deadline reports pulled in 5 million viewers on a weekly basis. The show's strong critical acclaim and seven Emmy nominations couldn't have hurt its chances, either. Viewers probably won't see Season 3 until sometime in 2024, but at least they know that more is guaranteed. 
That gives the show's producers a lot of time to work out the overall story and creative elbow room to plot ahead. And that also means viewers likely don't have to worry that the show's rug will be pulled out from under them and that they will get to find out about what other horrible things happened in the woods to our not-so-fair teenage soccer team.
Might Showtime greenlight a spin-off?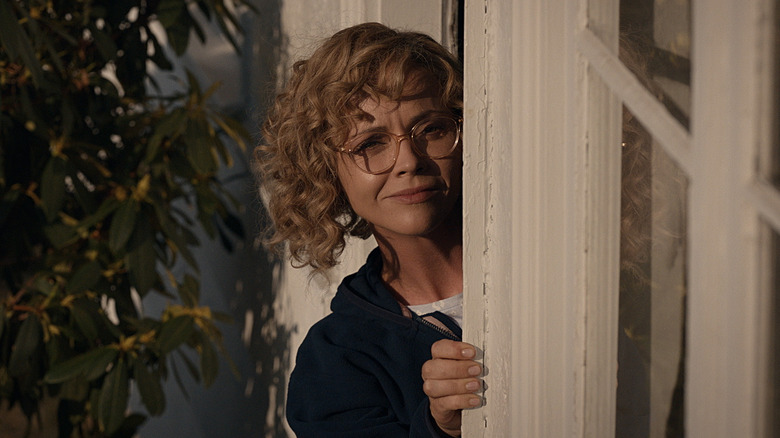 Showtime
And then there's the possibility of the show continuing in a different way. We previously detailed why a "Yellowjackets" spin-off might be a major mistake, but when there's money, there's fire for most networks. Series co-creator and co-executive producer Ashley Lyle told the Hollywood Reporter in March 2022 that the possibility of a universe expansion might lie in the series' future. "We're aware that it's something they're interested in, and we certainly aren't closed off to the idea. It would have to make sense. We have a couple of ideas," she said at the time.
Anything can happen, of course; they could craft a series about the girls' teen years before the crash or the gap between the team's return to civilization and the moment we pick up their adult lives in the current show's present timeline. Producers could focus on some of the show's minor characters. Or they could even focus on a different sort of disaster suffered by another group of teenagers.
The horizon is definitely wide-open for "Yellowjackets" — even if it is soaked in blood and paved with cabalistic thoughts.