Marvel's Secret Invasion Finally Has A Release Date (& Here's What That Means For The MCU Slate)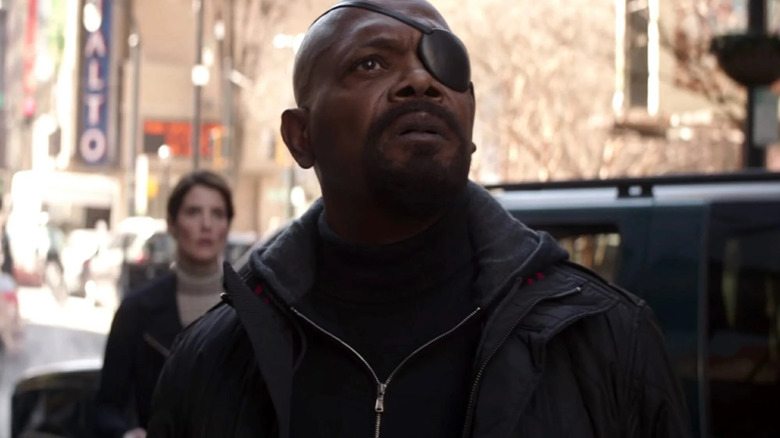 Marvel Studios/Disney
Recently, it's seemed as though Disney and Marvel Studios are adopting a more "quality over quantity" approach. After a brisk pace of release dates over the past two years, in which Marvel projects were dropping ad nauseam, it's looking as though Marvel wants to take its time going forward. This became evident when "The Marvels" got pushed back from July to November of this year. Many Marvel Disney+ projects are also without firm release dates, but fortunately, that's changed with "Secret Invasion."
One of the most hotly anticipated projects coming out of Phase Five of the Marvel Cinematic Universe, "Secret Invasion" is now slated to release its first episode on Disney+ on June 21. The release date can now be found on the show's Disney+ page, along with the following teaser description: "Marvel Studios' 'Secret Invasion' stars Samuel L. Jackson as Nick Fury and Ben Mendelsohn as the Skrull Talos – characters who first met in Captain Marvel. The crossover event series showcases a faction of shapeshifting Skrulls who have been infiltrating Earth for years."
"Secret Invasion" is based on a highly acclaimed comic book series and has been billed as having a more "political espionage thriller" vibe. And now that fans know when they'll next see Nick Fury, it could hopefully be a promising sign that other projects will soon receive more confirmed dates.
Could Loki Season 2 be close behind?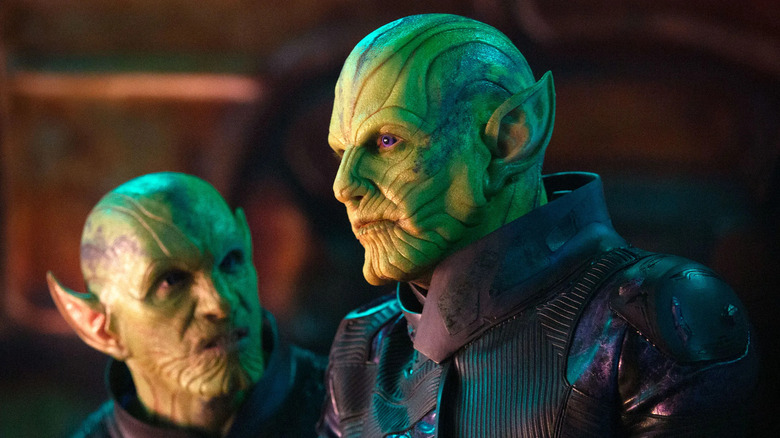 Marvel Studios/Disney
In 2021 and 2022 alone, Marvel Studios released 17 film and television projects. That was for a single phase. Compare that to the 23 feature films making up the Infinity Saga that spanned between 2008 and 2019, and it's clear Marvel and Disney are interested in expanding upon this universe even further. However, it seems as though Marvel wants to press on the brakes a little bit. 2023 looks to be a step back, as right now, there are only plans for three feature films to come out ("Ant-Man and the Wasp: Quantumania," "Guardians of the Galaxy Vol. 3," and "The Marvels"), and the Disney+ series didn't have firm release dates until "Secret Invasion" got slated for June 21.
This seems to be a clear indicator that Marvel wants to take its time, making sure everything is handled just right. "Secret Invasion" was originally planned to come out in "early 2023" or "spring 2023," but now it's coming out closer to the summer. Similarly, "Loki" Season 2 was supposed to come out this summer, but it's more than likely going to come out later, with no release date announced as of yet. After putting out nine and eight projects in 2021 and 2022, respectively, there's a chance Marvel will only get five projects out in 2023.
It's feasible that something else could sneak in there. "X-Men '97," "What If...?" Season 2, "Echo," "Ironheart," and "Agatha: Coven of Chaos" all had tentative dates of late 2023 or early 2024. It's a lot to pack in there leading up to the 2026 release of "Avengers: Secret Wars," but it's possible Marvel doesn't want to confirm release dates until it's confident a project is ready to go out. In Marvel's case, less may be more in ensuring fans stay committed to the franchise for years to come.