Grey's Anatomy: The Death Scene That Was Especially Tough For Eric Dane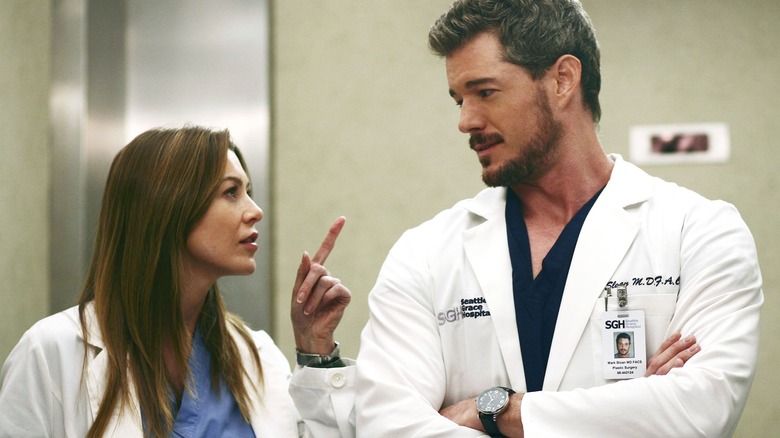 ABC
Filming "Grey's Anatomy" has to be pretty tough. At any second you could be asked to pretend you've got your hand on a bomb in a body cavity, told that there's a lion loose in the mean streets of Seattle, or have to deal with any other number of insane, far-fetched disasters. According to Eric Dane, who played Dr. Mark Sloan on the long-running medical series from its second season to its ninth, there was one scene that was incredibly hard to shoot — and it involved the death of a major character.
During a Reddit AMA, a fan asked which scene on "Grey's" was hardest to shoot, and Dane picked one that most fans probably remember all too well. In the Season 8 finale, Mark and several other doctors from Seattle Grace are stranded in the woods when their plane crashes en route to a major surgery in Idaho. Several of them are injured, including Mark, but his ex-girlfriend, Lexie Grey (Chyler Leigh), fares worst of all, trapped underneath debris with no way out.
"Lexie's death," Dane told the Redditor. "Because it was 35 degrees, and I was rolling around in the mud, trying to stay focused on somebody who was just a little bit colder than I was and crushed by the fuselage of a jet airplane."
Lexie and Mark's love story ended in tragedy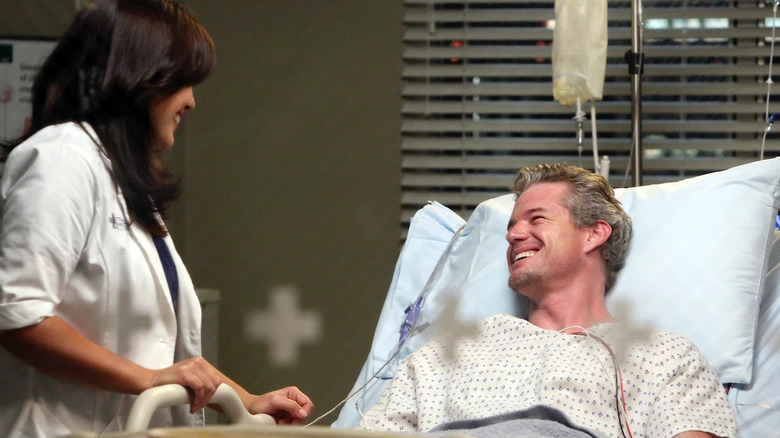 ABC
Lexie eventually succumbs to her injuries and becomes the first one to lose her life in the aftermath of the plane crash, but sadly, she's not the only one. When Season 9 kicks off, Mark is unconscious and on life support; though he made it back to Seattle, the damage from the plane crash is too much for him. Despite one last surge of health, Mark ends up crashing and in a coma, but before that, he does sign paperwork specifying that he'll be taken off of life support if he's on it for 30 days.
With his best friend, Derek (Patrick Dempsey), and the mother of his child, Callie Torres (Sara Ramirez), by his side, Mark passes away. Losing both Mark and Lexie was definitely rough for "Grey's" fans, but as Mark tells Lexie while she dies that she's the only one he'll ever love. These two characters were, ultimately, so intertwined that one couldn't exist without the other.
Mark and Lexie eventually did return to Grey's Anatomy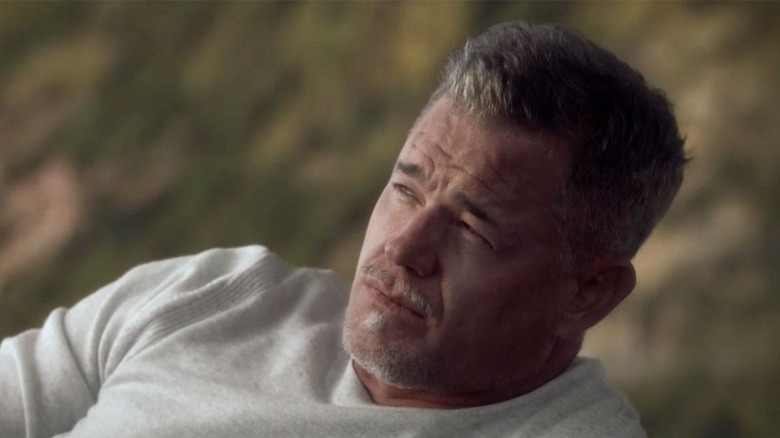 ABC
Despite being, you know, not alive, both Dane and Leigh managed to return to "Grey's Anatomy" during the show's 17th season. With Meredith (Ellen Pompeo) in a coma thanks to a severe case of COVID-19, several deceased characters from the series' past episodes were able to make a comeback.
In the deep recesses of Meredith's mind, she's hanging out on a beach while her body fights off COVID-19, and she's visited first by her late husband, Derek, as well as former fellow intern George O'Malley (T.R. Knight). Soon enough, though, Lexie and Mark — together in the afterlife — visit Meredith too, and encourage her to keep fighting. Though her "coma beach" is pretty idyllic and allows her to spend time with people she's lost and loved, Lexie and Mark, among the others, are able to convince Meredith to keep trying to get better, which she eventually does.
You can now stream "Grey's Anatomy," including Mark's best moments, on Netflix and Hulu.