Chanel West Coast Is Leaving Ridiculousness For Paramount (& Fans Are Confused)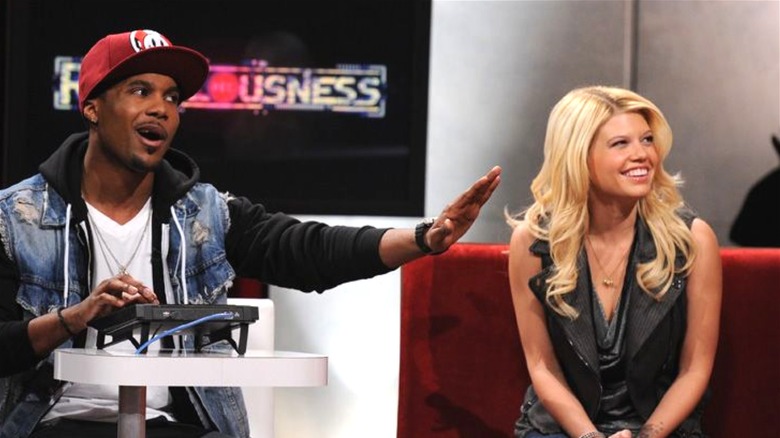 MTV
If you turn on MTV at any time, any day of the week, there's likely a 90% probability "Ridiculousness" will be playing. That percentage likely isn't correct, but it sure does feel that way. As it turns out, fans of the show will have to get used to a new dynamic as host Rob Dyrdek's partner in crime, Chanel West Coast (real name Chelsea Chanel Dudley), is moving on to other ventures.
The TV personality has been on the clip show from the very beginning, appearing in the last 29 seasons. However, a report from Variety states she's leaving the show after inking an overall deal with Paramount Media Networks. It's stated she'll create, executive produce, and star in a new unscripted series. She's also slated to develop both scripted and unscripted projects for MTV Entertainment Studios, but there are no details about what these series would be about at this time. She released the following statement to Variety: "It's time for me to step off the red couch and step into the role of executive producer. My passion has always been to create, whether it is music, clothing, or film and tv. I plan to bring some of my wildest ideas and dreams to life through amazing film & television projects, build my teams, and work with other creatives paving the way on the screen. I'm also very excited for the world to see me beyond 'the laugh' and for once, see the real me."
Chanel West Coast has made a name for herself over the years, commenting on viral videos and laughing at Dyrdek's jokes. And fans are curious to see what she'll do next.
Some fans understand the appeal of signing on a familiar face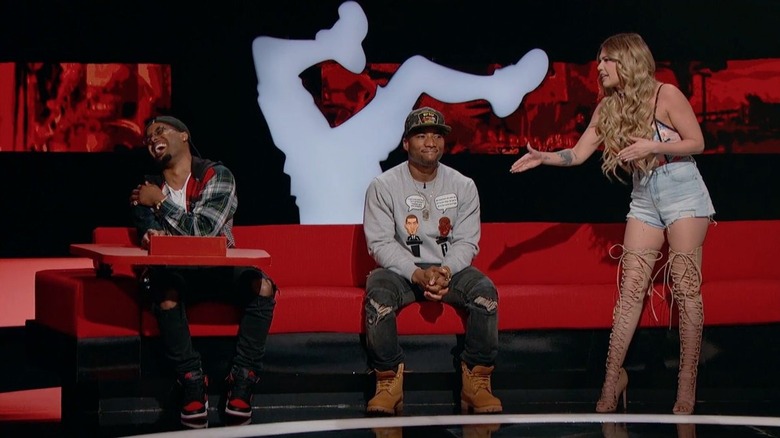 MTV
While Chanel West Coast is best known for her time on "Ridiculousness," she has numerous other business projects under her belt. Before "Ridiculousness," she was part of Rob Dyrdek's crew on "Fantasy Factory." She's also dabbled in music, releasing a couple of mixtapes as well as her first album, "America's Sweetheart," in 2020. On top of that, she's had her own clothing line in the past, so it's safe to say she's a woman of many talents.
Still, she's most associated with laughing at anything Dyrdek says, so fans are wondering what exactly she's planning on producing for Paramount. A Reddit thread of the news story drew a lot of attention, a good deal of which focuses on how insane it is "Ridiculousness" has made 30 seasons of television in 12 years. But a lot of people didn't understand why exactly Paramount would want to tie her down like this, with u/mickeyflinn writing, "What on earth did Paramount see in anything she did on Ridiculousness? All she does is cackle at this silly stuff the lead guy says." Others thought her biggest TV moment was on a completely different show, with u/The_Border_Bandit saying, "I don't wanna sound like a hater, but Chanel's career highlight was in the dodge ball episode of Fantasy Factory when she got hit in the face by a dodge ball twice in the span of like 3 minutes. That was mad funny."
Some may not understand the appeal, but others get it, like one user writing, "It's so odd to me that people are still surprised that being kind of hot and kind of lucky can result in a very lucrative career if you don't really care what anonymous internet randoms say about you." Chanel West Coast is clearly a hot commodity, so it'll be interesting to see what she comes out with next.