Succession: Shiv And Tom's [SPOILER] Scene Has Fans Emotional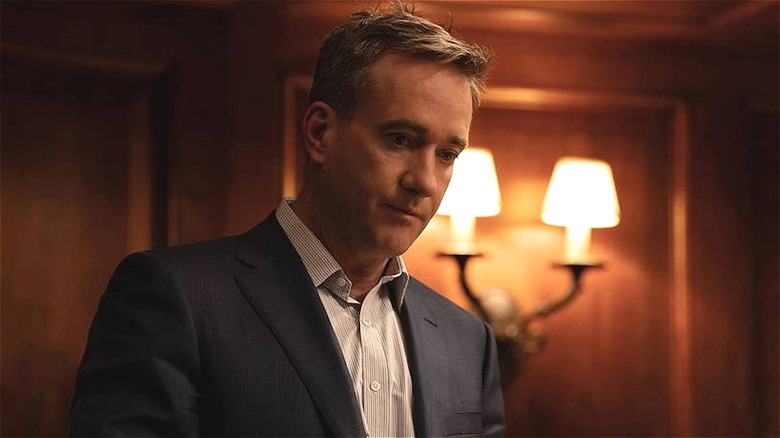 Macall B. Polay/HBO
This article contains spoilers for "Succession" Season 4 Episode 1, titled "The Munsters."
Things are not going well for Shiv (Sarah Snook) and Tom (Matthew Macfadyen). After the shocking events of Season 3's finale, it was hard to imagine a future for the power couple, whose relationship was already on the rocks before they tied the knot. Now, with Tom working full-time with Logan (Brian Cox), effectively betraying Shiv and the rest of the Roy sibling's trust, the couple's marriage is imploding like Roman's (Kieran Culkin) wedding gift rocket launch.
As Episode 1 of the final season wrapped up, Shiv and Tom spent a decent amount of time airing out their dirty laundry, expressing concerns about their marriage. For now, they're sticking with a divorce, but there's no huge hoorah. It's clear that both are struggling with their choice and tried their best to make things work (debatable). As expected, fans of the HBO series have been completely taken aback by the emotional moments that closed out the debut episode.
"What a sad scene between Shiv & Tom," wrote Reddit user u/noble_567 in a thread discussing the "The Munsters." Most fans agreed with the statement, with user u/gotcam189 pointing out that Tom was sporting his wedding ring at the apartment. Audiences will remember that Tom's first scene this season shows him without a wedding ring. "And since he was half asleep when Shiv came home, it shows he was most likely wearing it to bed," the user wrote.
Tom and Shiv are breaking hearts left and right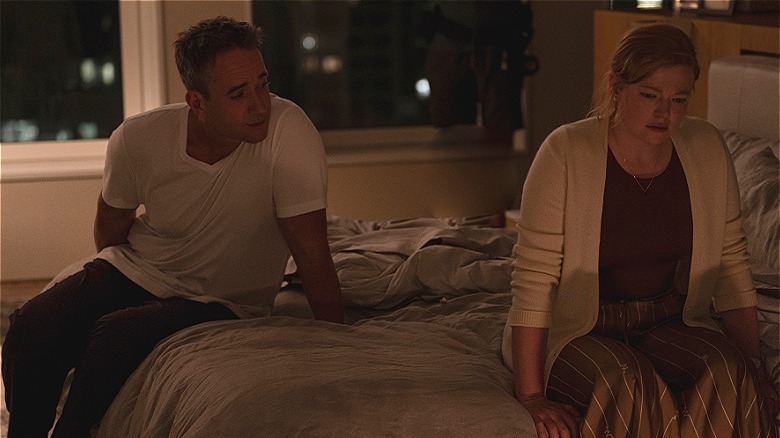 Macall B. Polay/HBO
Another fan noticed that Shiv had her wedding ring on throughout the entire episode. What particularly makes this ring discussion so fascinating is how Tom suggests that he's moved on in his public life but when he's back home, he still returns to the comfort of his ring. While some fans believe that Tom and Shiv still love one another, others aren't buying their emotional farewell scene. "it was transactional from day one," lamented user u/IceBearLikesToCook. As tough of a pill that is to swallow for Shiv and Tom fans, it's the honest truth. Even before they got married, tensions were at an high, with the assumption being from everyone's part that Tom was the "safe" choice for Shiv.
Other fans think that, for Shiv, "transactional" is love. "She does not know any other way but she's more human than Logan so she wants more deep down but cannot muster up the vulnerability necessary to get it," wrote user u/manchegobets. It should be noted that Shiv was crying during their "gave it a go" chat. As devastating as their final chat was, it's possible that the two could rekindle their love for another. It's possible that the GoJo deal falls through, which then dominoes into the PGM acquisition falling through, which could then lead to Tom and Shiv realizing that money and power games just aren't worth it. Or is that just wishful thinking?
"Succession" Season 4 continues to air on HBO.