The Original Pink Ranger Addresses Her Absence In MMPR: Once And Always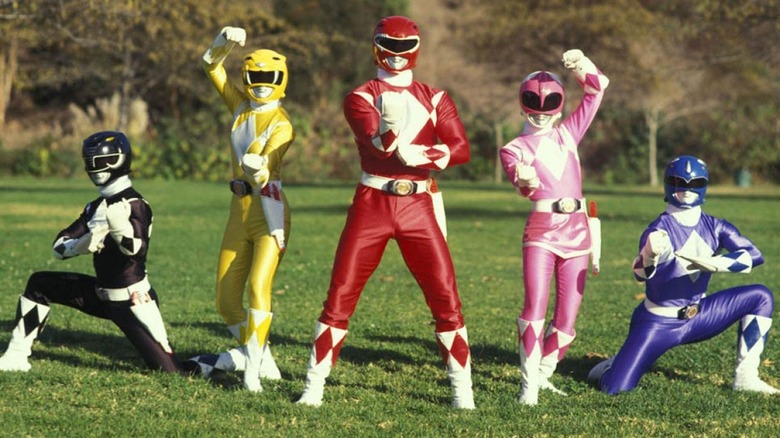 Fox
"Mighty Morphin Power Rangers: Once and Always" will reunite most of the cast members from the original super sentai series. However, Amy Jo Johnson, who played the Pink Power Ranger on "Mighty Morphin Power Rangers," won't be returning for the 30th-anniversary special, which is set to hit Netflix next month — and she's clapped back at some of the rumors pertaining to her absence.
After it was revealed that Johnson won't be part of the festivities, some people claimed that the actress turned down the project for financial reasons. Johnson, meanwhile, has taken umbrage with those claims and put the speculation to rest with a recent Twitter post. "Please stop saying I didn't do reunion because of money. Simply not true," she wrote. "Maybe I just didn't want to wear spandex in my 50s or couldn't go to NZ for a month. Or none of ur beeswax."
In the same tweet, Johnson confirmed that Jason David Frank opted out of "Mighty Morphin Power Rangers: Once and Always" too, and filming was completed before his death last year. Despite her absence, however, she revealed that she's excited to see David Yost and Walter Jones in action.
Most of the original cast has returned for Mighty Morphin Power Rangers: Once and Always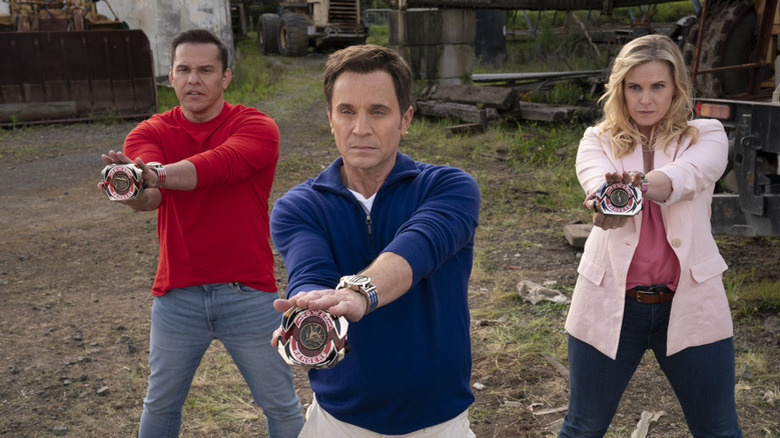 Netflix
Even though some of the original cast members opted not to return, Netflix's "Mighty Morphin Power Rangers" trailer promises nostalgia that should please fans of the original series. Rocky (Steve Cardenas), Kat (Catherine Sutherland), Zack (Walter Jones), and Billy (David Yost) can be seen doing what they do best in the teaser. Furthermore, Barbara Goodson has reprised the role of Rita Repulsa and that guarantees a formidable threat for the heroes to overcome.
Unfortunately, Thuy Trang won't be part of the proceedings, either. The actress who played the original Yellow Ranger passed away in 2001, but the upcoming special will keep her memory alive. Minh (Charlie Kersh) will play the character's daughter in the movie, and she'll join the Power Rangers as they wage war against Rita and her robotic minions.
Maybe this special isn't the perfect reunion for fans after all these years, but "Mighty Morphin Power Rangers: Once and Always" still looks like a fun trip down memory lane. The special will arrive on Netflix on April 19, 2023.