The Reason Why CSI: Cyber Was Canceled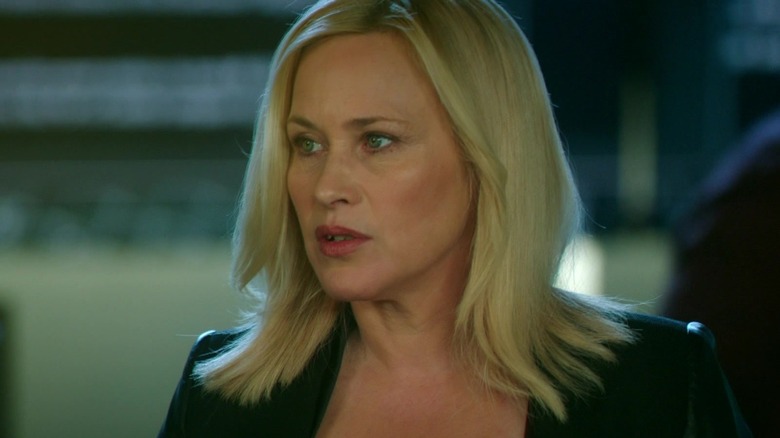 CBS
Here's a fun thought experiment: Imagine that you have most of America in a room together. It's not important how you got them there. Maybe you offered them free tickets to a magic show or a Clippers game or something. It doesn't matter. The point is, you look out at a room filled with the majority of the American public, and you offer them a choice: They can either spend their Sundays watching football, or they can use that same time to instead watch Academy Award winner Patricia Arquette stop nerds from doing keyboard crimes.
The decision to end a show usually comes down to more than one factor. Although "CSI: Cyber" was still making money thanks to international sales, its demise in 2016 was heralded by a drop in both quality and popularity. Plus, the Season 2 switch from Wednesdays to Sundays — where the show found itself competing with football — didn't do the ratings any favors.
Looks like keeping CSI: Cyber on the air ... didn't compute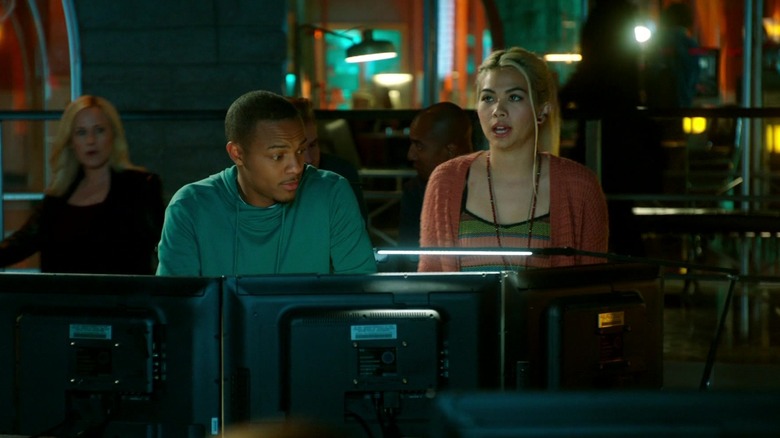 CBS
Sadly, there aren't a lot of examples of computer nerds experiencing better lives with the addition of a bunch of football players, and "CSI: Cyber" was no exception. The show struggled to find its footing thanks to constantly being pushed back to accommodate for games, and it wasn't long before the writing was on the wall — so much so that Season 2 headliner Ted Danson had already signed on to "The Good Place" before the death of "CSI: Cyber" had hit the newsstands.
The problem wasn't just the ratings — overall, "CSI: Cyber" did middling, drawing steady viewership in the mid-seven figures. The issue was, in all likelihood, the fact that "middling" isn't the goal when you're producing a bonkers-expensive spin-off of a flagship series. "CSI" reinvigorated CBS when it premiered in 2000, but the returns just wouldn't stop diminishing. "CSI," "CSI: Miami," and "CSI: NY" were all off the air by the time the network pulled the plug on "Cyber." It was the end of an era.
Or more realistically, it was the end of a phase of an era, giving the franchise time to build a chrysalis of nostalgia around itself in the form of a feature-length finale, "Immortality," before emerging six years later as a beautiful reboot butterfly with "CSI: Vegas."