Jena Malone Nailed Her Hunger Games Audition Thanks To A Bad Mood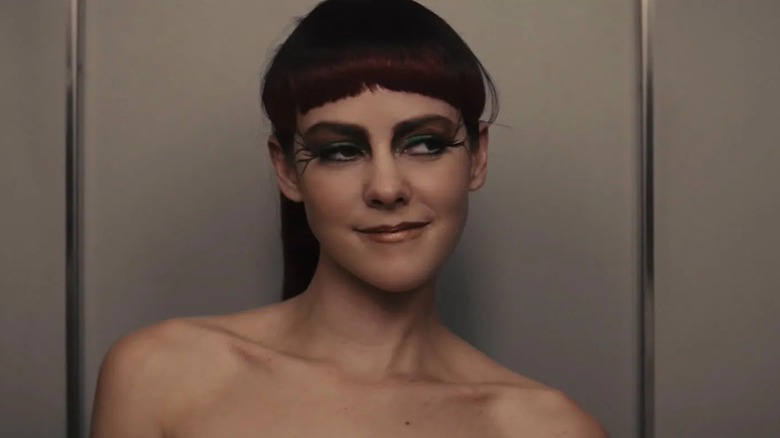 Lionsgate
The odds were in Jena Malone's favor when she landed the role of Johanna Mason in "The Hunger Games: Catching Fire," the second installment of "The Hunger Games" franchise. Undoubtedly, the infamous elevator scene — in which she strips naked in front of Katniss (Jennifer Lawrence), Peeta (Josh Hutcherson), and Haymitch (Woody Harrelson) — will always be Johanna's cinematic calling card. But don't forget she was a formidable axe-wielding warrior who emerged as the victor of the 71st Hunger Games.
Director Francis Lawrence — no relation to Jennifer — joined "The Hunger Games" series for this film — as Malone had — and he went on to helm all the installments that followed. According to Lawrence, it was Malone's crankiness on what must have been a very bad day that won her the part at the audition. "I don't know what was going on," Lawrence said in an interview with Den of Geek. "I think she was in a bad mood, but Jena came in and she was so intimidating. I was scared of her. Her eyes were red, and she was pacing around."
"She looked like she was pissed off, and her read was so great," Lawrence continued. "All the other girls who'd come in were just acting bitchy, and you can tell the difference between someone who's really angry and someone who's just sort of acting bitchy." Johanna was one of the lucky ones to survive the carnage of the dystopian Panem, and Malone's attitude spilled over into her performance.
Malone was the perfect choice to play Johanna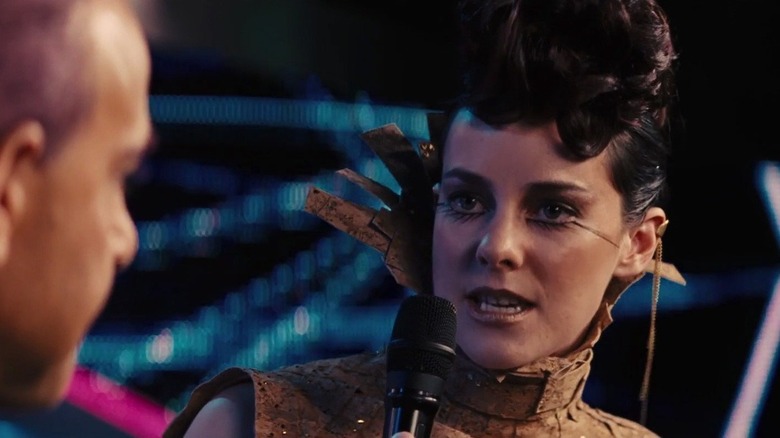 Lionsgate
Jena Malone's Johanna Mason joins the fight alongside Katniss Everdeen against the tyranny of President Snow (Donald Sutherland) in all of the sequels to 2012's "The Hunger Games." And director Francis Lawrence chalks up Jena's bad mood as the reason she landed the role and ended up being the perfect choice for the character. 
"She just killed the audition," Lawrence said during his interview with Den of Geek. "I ran back and showed Nina [Jacobson] and Jon [Kilik] and Bryan [Unkeless], the other producer, and everybody. And Jena was it." During the initial casting phase, the director actually had his heart set on diversifying the part of Johanna and wanted the character to be Black or Hispanic.
"We were looking and looking and looking, and some Caucasian girls would come in too, but I just hadn't found anybody who was believable, who you felt was strong and genuinely angry and a little unhinged," Lawrence continued. Malone's "unhinged" character stole the show in "Catching Fire," but she obviously won't appear in the prequel, "The Hunger Games: The Ballad of Songbirds & Snakes," since it is set 64 years prior to Katniss joining the games for the first time. But Francis Lawrence will sit in the director's chair once more to guide the story of a young Coriolanus Snow (Tom Blythe) and open up the world of Panem once more.