Justified: City Primeval Producers Were Wary Of Trying To Replace Boyd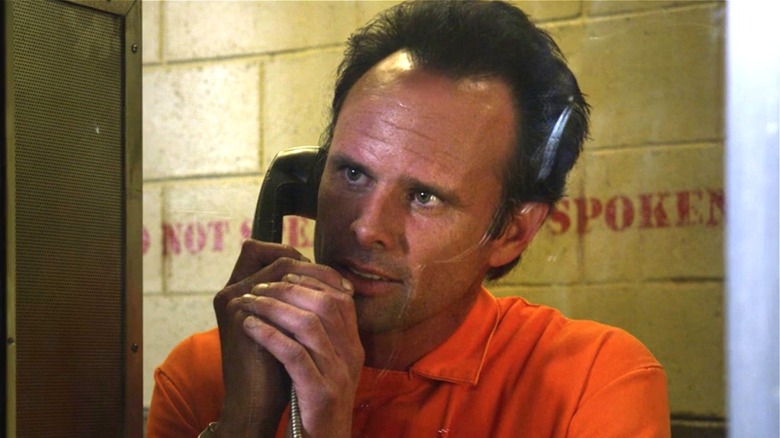 FX
The return of everyone's favorite trigger-happy Marshal, Raylan Givens (Timothy Olyphant), was a surprise. When Raylan hung up his hat in 2015, he was living in Miami and co-parenting his daughter with his ex, Winona (Natalie Zea). But even though he was out, he has been pulled back in for a limited series entitled, "Justified: City Primeval." 
The FX show relocates Raylan to Detroit in pursuit of a new villain, meaning Walton Goggins is unlikely to reprise his role of the best "Justified" villain, Boyd Crowder. Boyd and Raylan's dynamic was one of the most captivating aspects of the original series. Both coming up in coal-mining Kentucky, Boyd serves as an intelligent foil to Raylan's character. With Boyd's position in prison, creatives couldn't justify his appearance in the new show. And according to producers, it's probably better that way.
"Those are big bad guy shoes to fill," producer Dave Andron admitted to Entertainment Weekly. "[Justified: City Primeval] is really going to be about Raylan and his demons and his past and trying to move forward at this point in his life. So we had to create a new foil for him and somebody who's still a little bit of a mirror, but also a big obstacle." Knowing that there was no way to beat the iconic role Goggins portrayed, writers instead went for an entirely different character.
New series, new villain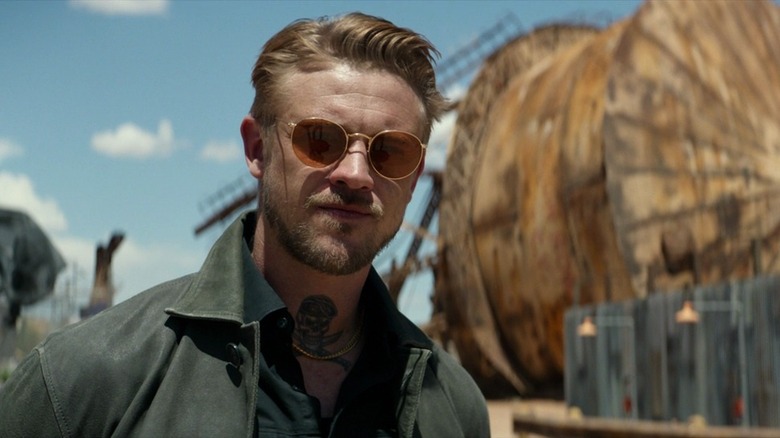 20th Century Fox
One of the biggest questions surrounding "Justified: City Primeval" is: Why now? Raylan Givens had a prolific run on the original series with a neatly concluded ending. But producers have an answer for the decision to bring back the character. With the culture change surrounding law enforcement, throwing Raylan into a new world was the perfect opportunity to tell a different story. And bring in an entirely new cast as well as a new villain. 
The new series is adapted from the Elmore Leonard crime novel of the same name, where Clement Mansell, AKA the Oklahoma Wildman, played by Boyd Holbrook, is the main antagonist. Michael Dinner explained to Entertainment Weekly that Mansell will serve quite a different function than Boyd Crowder. Instead of the mutual respect and similar experiences shared between Boyd and Raylan, Mansell will be more of a wild card.
"With this guy, Clement Mansell, he's so unpredictable, and at a time when Raylan himself is seven, eight years older, so it's not only who he is physically, but also because he's so unpredictable," Dinner explained, going on to say: "Boyd Crowder had kind of an amoral code, but he still had a code. I'm not sure that Clement Mansell, the bad guy in this, does at all." When "Justified: City Primeval" premieres, viewers expecting the same old, same old will have a surprise waiting for them.