Ted Lasso Theory: Colin Will Chip Away At Nate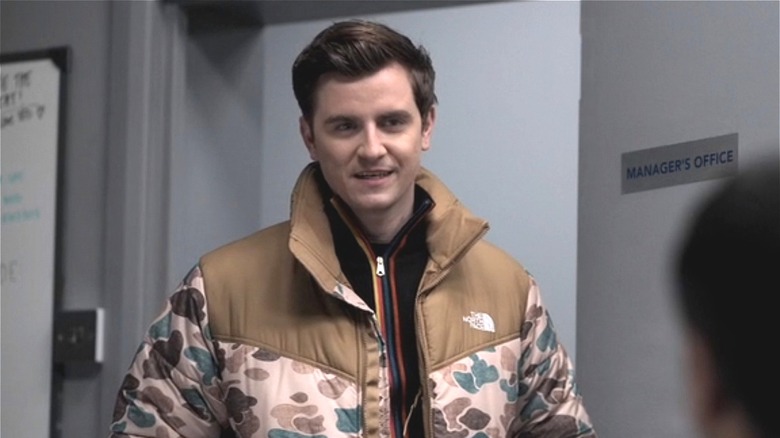 Apple TV+
In an optimistic series such as "Ted Lasso," you cannot see the light without the dark, and viewers have watched darkness slowly but firmly take hold over Nate (Nick Mohammad) throughout the series. After becoming assistant coach, he takes any perceived slight and weaponizes it against those around him. One of the starkest examples of this is in Season 2, Episode 7 when he humiliates Colin (Billy Harris) in front of the entire team. After joining reprehensible Rupert (Anthony Head) at the end of Season 2, Nate seems past the point of no return in many ways. But that isn't really how "Ted Lasso" functions. There may be redemption in the air, and Redditors are theorizing that Colin could be the main architect.
"I've been of the opinion for ages Colin will cause some pain to Nate," hypothesized u/sorafell28. "Nate will either get heated and want his players to foul him loads, thus angering the West Ham players and losing their respect." U/Index_Wool agreed, stating that Nate may have: "a bust up with one of the WHU players and causes him to lose the respect of his players." Nate may have to face some repercussions in order to learn his lesson. But in the world of "Ted Lasso," it is more likely he will learn from his mistakes through the power of love.
Generosity is the antidote for resentment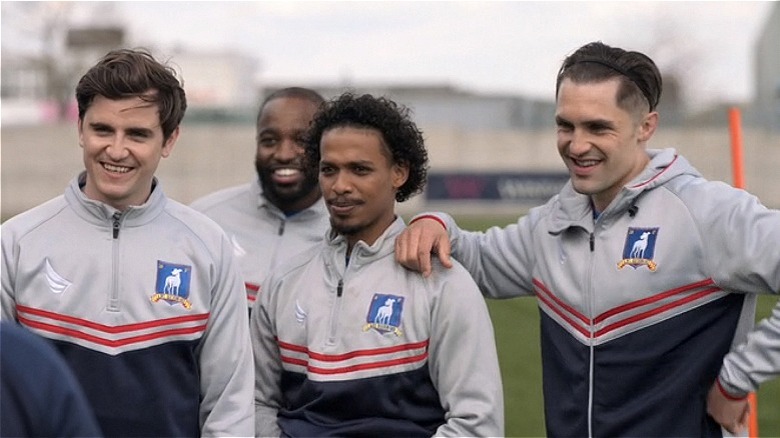 Apple TV+
Nate already seems to be on the path to redemption. It is hard to ignore the Star Wars allusion in Season 3 that points to the dark side. Rupert's office was clearly designed by Emperor Palpatine, leaving little nuance to the evilness of his character. U/onekrazykat wondered if Nate may turn against Rupert once he realizes how toxic his boss is. But many fans feel that this is Colin's time to shine, and he may be just the person to bring Nate back into the fold using the tools Ted taught him.
U/sorafell28 also considered the possibility that Colin's successes on the pitch may affect Nate, stating: "Colin will turn up and have the game of his life and show Nate that care is the best way to help a player grow." This scenario is the best example of the "Ted Lasso" way. It isn't force or malice that teaches the best lessons, but that of generosity. Colin was once just another player who followed the herd and Jamie's (Phil Dunster) every command. But with Ted's influence, he could show Nate that kindness can be an amazing tool.
"Nate will try to play mind games and leave Colin alone on offense, force him to shoot instead of Sam/Jamie/Dani. Colin will come through with a game winning goal," u/calartnick considered. This would prove to Nate that despite his resentments, Ted's way works.