Grey's Anatomy Fans Have Given Up On Trying To Understand The Show's Timeline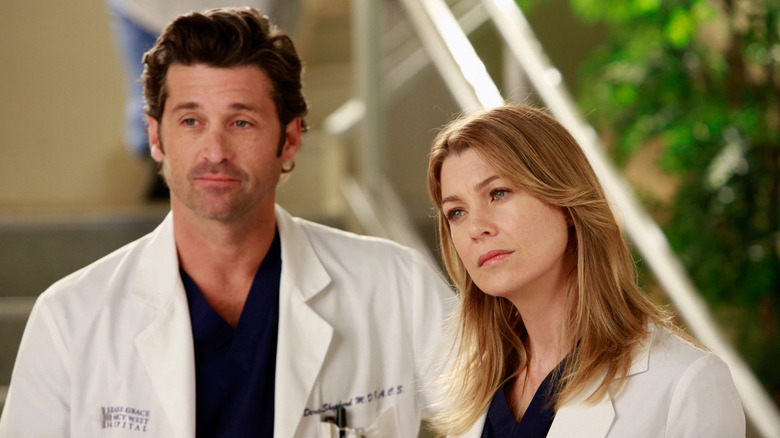 ABC
Frankly, there are a lot of confusing things about "Grey's Anatomy." Why are all of the doctors so flawlessly made up and well put together when they're working 16-hour shifts and in and out of surgery? Why does Izzie (Katherine Heigl) bother performing CPR on a deer? Why do so many intensely terrible things happen to Grey Sloan Memorial Hospital (née Seattle Grace)? These are just a few of the mysteries at the heart of this long-running medical drama, but another source of confusion for fans is the series timeline. 
On a handful of Reddit threads about the ABC drama, fans have just completely stopped bothering trying to keep track of what happens when on "Grey's Anatomy." In one, u/Nacknack26, wrote, "Am I the only one who thinks the timeline on Grey's is really confusing? Season 1-3 was supposed to only be one year right? But Bailey found out she is pregnant and had her Baby in season 2. Oh and Denny died somewhere in May does that mean everything that happens in season 3 happened in 2 month?" 
Grey's Anatomy's timeline is all over the place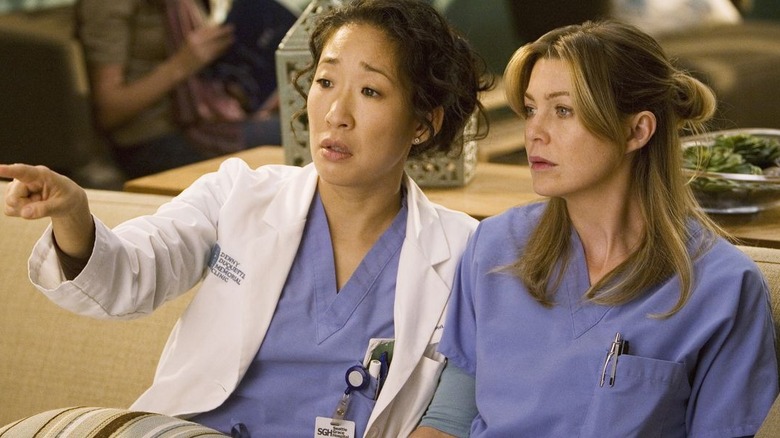 ABC
A huge hurdle here is that, since "Grey's Anatomy" is a medical drama, it has a real timeline — that is, the timeline from when a doctor is a surgical intern to when (or if) they become an attending in their department. This is exactly what u/tristan_coniam pointed out in a different thread: "I have always been confused about the timeline because I know that the internship lasts only 1 year which means that season 1-3 happen all over the course of 1 year but I feel like way too much happens in that short time." The user goes on to say that if the characters are in their fifth year in Season 7, they should all become attendings in Season 8, but that doesn't happen until Season 9.
u/catierusch echoes this concern in yet another thread. Season 1 could possibly take place over one year, but Seasons 2 and 3 get, as the poster writes, "wonky." They then go on to write out an incredibly detailed and wildly confusing timeline of the series, which charts every single timing confusion you could imagine.
"Grey's" is a wild ride, and its "wonky" timeline is definitely part of that. You can stream the show on Netflix and Hulu now, and its 19th season is currently airing on ABC.