Stop Casting Stars Who Can't Sing In Movie Musicals (And Just Bring Back Dubbing)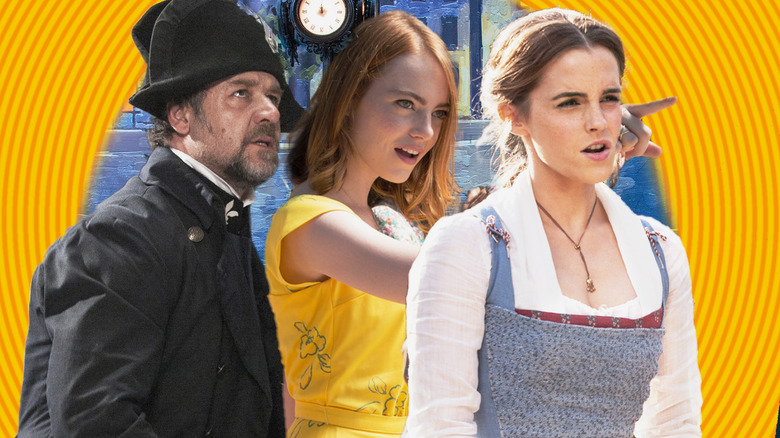 Static Media
You know how most actors are bad at dancing? Well, a lot of them aren't particularly good at singing, either — which is becoming a bit of a problem, considering how many movie musicals are currently in the works. "The Little Mermaid" dropped a trailer during the 2023 Academy Awards. "Wicked" is, inexplicably, being divided into two separate movies. "The Color Purple" was brought to the stage from the screen and is now returning to the screen again, this time as a musical, and we're even getting a musical remake of "Mean Girls." 
Movie musicals are, by and large, pretty fun, but there's typically one big problem with them. Rather than casting unknown actors who can carry a tune, movie musicals will, almost always, pick the most famous person available and go with them. The role of the Witch in "Into the Woods" requires a lot of vocal heavy lifting, so naturally, the studio chose Meryl Streep over someone with a stronger voice, which serves as a prime example. Meanwhile, in that same movie, Tony Award nominee Anna Kendrick was particularly well cast as Cinderella.
The biggest problem here is that directors like Tom Hooper, who helmed both "Les Miserables" and "Cats" on the big screen, seem to want to go for realism in their adaptations. You know, realism. The thing musicals so famously adhere to. So how can Hollywood make better movie musicals? They can pull a full "Singin' in the Rain" and just start dubbing again.
Some musicals cast people who can really sing...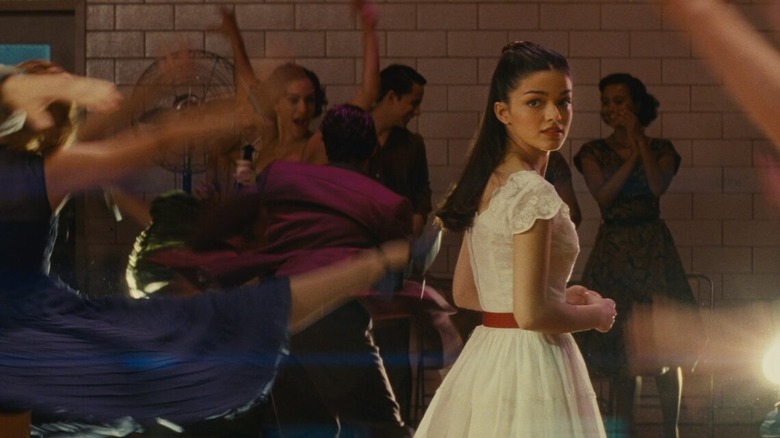 20th Century Studios
Sometimes, lighting strikes, and even actors who aren't known for their vocal talents end up shining in a movie musical. Andrew Garfield wasn't professionally trained as a singer before appearing in "Tick... Tick... Boom!" and yet there's no denying that he crushed his performance as "Rent" writer Jonathan Larson. Bradley Cooper wrote, directed, starred in, and sang in his remake of "A Star is Born" alongside Lady Gaga, who has one of the best singing voices in the business. Oscar Isaac blew the Coen brothers away with his singing voice as the lead in "Inside Llewyn Davis." Sometimes, it does work!
With upcoming movie musicals like "The Little Mermaid" and "Wicked," which respectively have a Disney cartoon and a stage musical known for their huge and sometimes difficult songs, the powers-that-be chose correctly. Halle Bailey sounds incredible in first footage from "The Little Mermaid," and Cynthia Erivo is an undeniable powerhouse. In Steven Spielberg's "West Side Story" remake, he found a true gem in newcomer Rachel Zegler, who delivered an incredible vocal performance as Maria.
Some musicals, though, don't care about the music (apparently)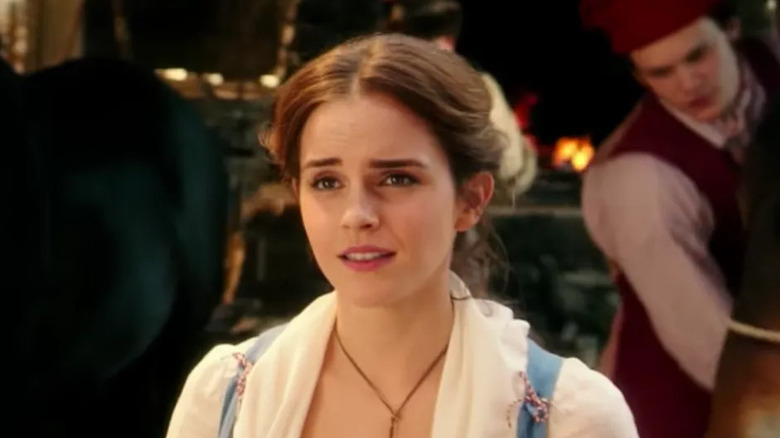 Disney
Speaking of Zegler, though, she was paired opposite Angel Elgort as Tony ... and to say she embarrassed him is an understatement. Every person in the movie danced and sang circles around Elgort, from Zegler to Ariana Debose and Mike Faist (as Anita and Riff, respectively), making Elgort look that much worse by comparison.
This is, sadly, not uncommon. Emma Stone did her best in "La La Land" and did take home an Oscar for the role, but frankly, it wasn't for her middling vocals. Another Emma — Watson this time — struggled to hit the high notes in the live-action Disney remake of "Beauty and the Beast." Perhaps the most famous example is Russell Crowe in "Les Miserables." Alongside Broadway staple (and excellent singer) Hugh Jackman and Anne Hathaway (who won an Oscar for just fifteen minutes of screen time thanks to "I Dreamed a Dream"), Crowe is completely out of his element, struggling to sing live like all of the actors did (and director Tom Hooper's bizarre choice to only film live is, honestly, a separate problem). As a result, he was soundly mocked in the aftermath of the movie's release. 
It's not Crowe's fault that he can't sing, though. It's Hooper's fault for putting him in that position.
Just dub people's singing voices if they can't sing, it's fine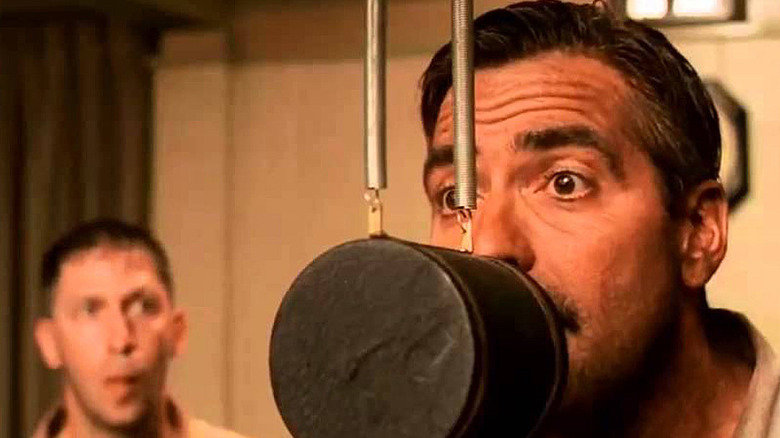 Universal Pictures
"Singin' in the Rain," one of the best movies — and movie musicals — ever made, got it right from the start. When Jean Hagen opens her mouth for the first time as the squeaky-voiced Lena Lamont, she faces an enormous hurdle trying to make the leap from silent movies to "talkies." Ultimately, the problem is solved by getting Debbie Reynolds' chorus girl Kathy Selden to dub over all of Lena's lines, although she's unmasked as the real star at the end of the film.
Want Emma Stone to lead "La La Land?" That's fine! Just dub her with a better singer! "Josie and the Pussycats" is one of the best musical movies ever made, and clearly, Rachael Leigh Cook wasn't offended when Kay Hanley's voice replaced her vocals. George Clooney famously tried to sing on "O Brother, Where Art Thou?" until he actually heard what he sounded like post-recording. It's not shameful to just have your voice dubbed if you're not the strongest singer. Just because you're a beautiful famous actor doesn't mean you're also the next Beyoncé.
Movie musicals are extremely fun, but listening to a singer struggle throughout one lessens that fun somewhat. When it comes to "The Little Mermaid" and "Wicked," are we sure that Javier Bardem or Jeff Goldblum, great as they are at everything else, can even sing? 
We bet Michelle Yeoh, who's playing Madame Morrible in "Wicked," can sing, though. She can do anything.