Brendan Fraser Made History With His Induction Into Canada's Walk Of Fame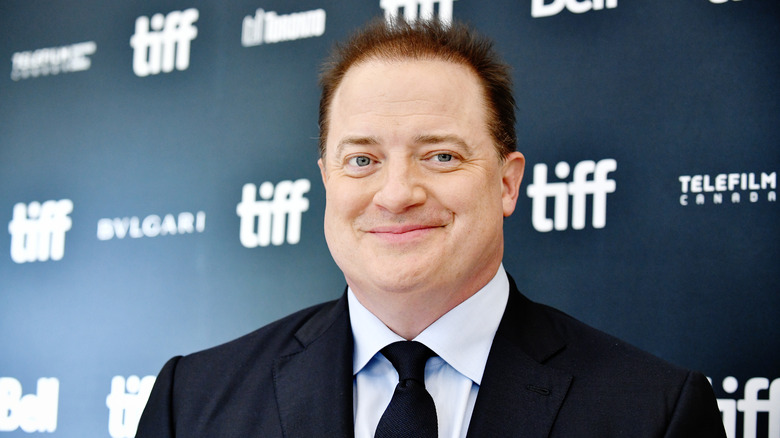 Rodin Eckenroth/Getty Images
It goes without saying that Brendan Fraser is America's sweetheart. As it turns out, he's just as beloved in Canada. In 2006, the northern nation bestowed the actor with the honor of being inducted into Canada's prestigious Walk of Fame in Toronto. What's the rub? Fraser was born in Indianapolis, making him the first American-born actor to be inducted.
Fraser may be a Hoosier according to his birth certificate, but rest assured, maple syrup runs through his veins. Born in 1968 to Canadian parents, Fraser moved around a lot as a kid, owing to his father's work as a Canadian foreign service officer in the Government Office of Tourism. Fraser ultimately attended the Upper Canada College Preparatory School in Toronto and claims both American and Canadian citizenship.
Despite his dual citizenship, Canada has continued to claim the actor as their own, with the Toronto Star even naming Fraser as the first Canadian to win Best Actor at the Academy Awards.
Canada's Walk of Fame aren't sticklers when it comes to foreign-born inductees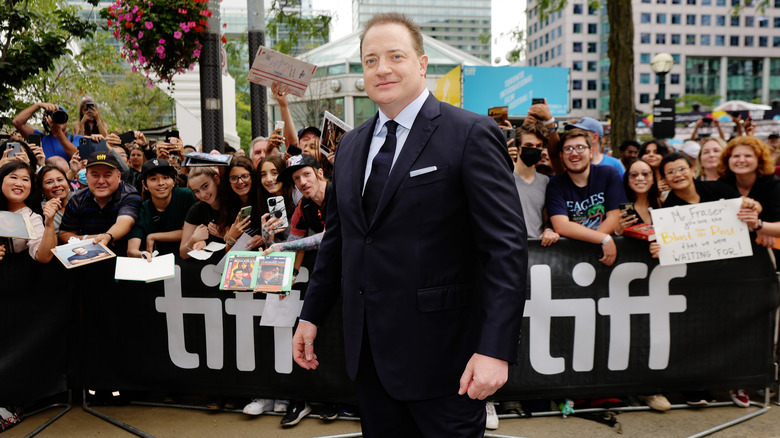 Michael Loccisano/Getty Images
Now in its 25th year, Canada's Walk of Fame began in 1998 as a way of honoring notable citizens' contributions to entertainment, humanitarianism, business, and science, with its first class of inductees including John Candy, Buffy Sainte-Marie, and Bobby Orr. Fraser earned his spot just two years after appearing in the Oscar-winning film "Crash."
Fraser isn't the only inductee not to be born on Canadian soil. Louis B. Mayer, the co-founder of Metro-Goldwyn-Mayer studios, and filmmaker Ivan Reitman both fled religious persecution in Eastern Europe before settling in Canada as children. NBA Hall of Famer Steve Nash was born in Johannesburg and raised in British Columbia.
With Fraser once again in the spotlight following his award-winning performance in "The Whale," fans are suddenly hip to his inclusion in the Walk of Fame, and they couldn't be more thrilled. "This is a big deal," joked u/AdvancedAdvance. "It means that when he passes, he will be eligible to get into Canadian heaven." Another fan suggested, why stop at Canada's Walk of Fame? "He should be in every hall of fame," wrote u/llrb11. "Someone make a petition."