John Wick: Chapter 4 On Track To Break Franchise Record With Opening Weekend Box Office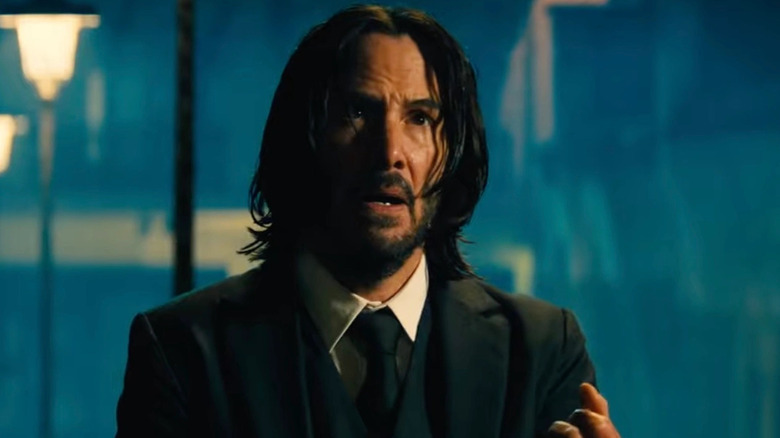 Lionsgate
He might be having a tough moment at work, but it's still a pretty great time to be John Wick. 
The iconic gentleman assassin played by Keanu Reeves is on track to have his best-ever opening weekend at the box office, with a Friday night gross of $29.4 million, which Deadline reports is enough to give "Chapter 4" the highest-grossing opening night of any movie in the "John Wick" series. If audiences keep coming to "Chapter 4" through the weekend, it could be the best opening weekend in franchise history as well, with a projected opening weekend gross of $70.6 million.
This shouldn't come as a complete surprise, since the "John Wick" series is a classic example of a franchise that has been building its reputation and popularity since it began almost a decade ago. A look at the franchise's box office totals shows that each installment has been much more popular in theaters than the one before it, and it seems that the latest movie is continuing that trend.
The film's box office is being driven by IMAX and other specialty formats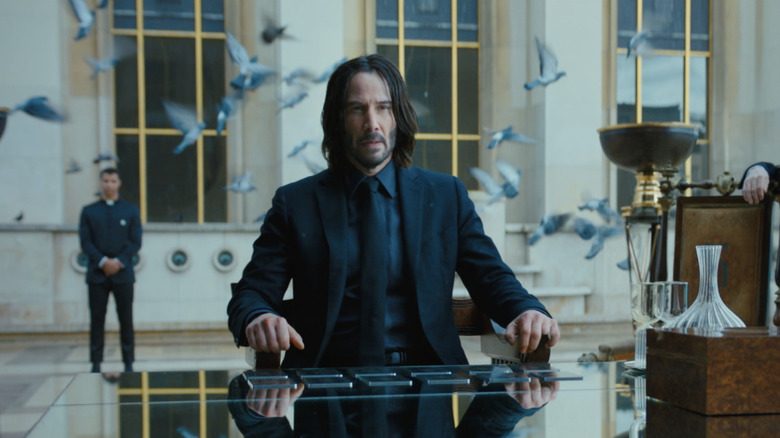 Lionsgate
Deadline reports that box office analysis from EntTelligence shows that more than a third of the impressive opening box office take from "John Wick: Chapter 4" is made up of ticket sales from IMAX and other premium large format screenings, as well as 4DX. Not only are people excited to see the movie on the big screen, they seem to be interested in seeing it on the biggest screen possible (and in some cases, on a seat that shakes around as well).
That's all the better to enjoy the cinematic shots in "John Wick: Chapter 4" that have already earned effusive praise from fans, and a survey from PostTrak says that 26% of viewers say that they'll see it again in theaters, despite the film's lengthy runtime of almost three hours. That means the latest outing for the world's most popular revenge-obsessed killer for hire could prove to have some serious box office legs. It also makes it all the more likely that "John Wick: Chapter 4" will eventually become the highest-grossing Wick adventure of them all.